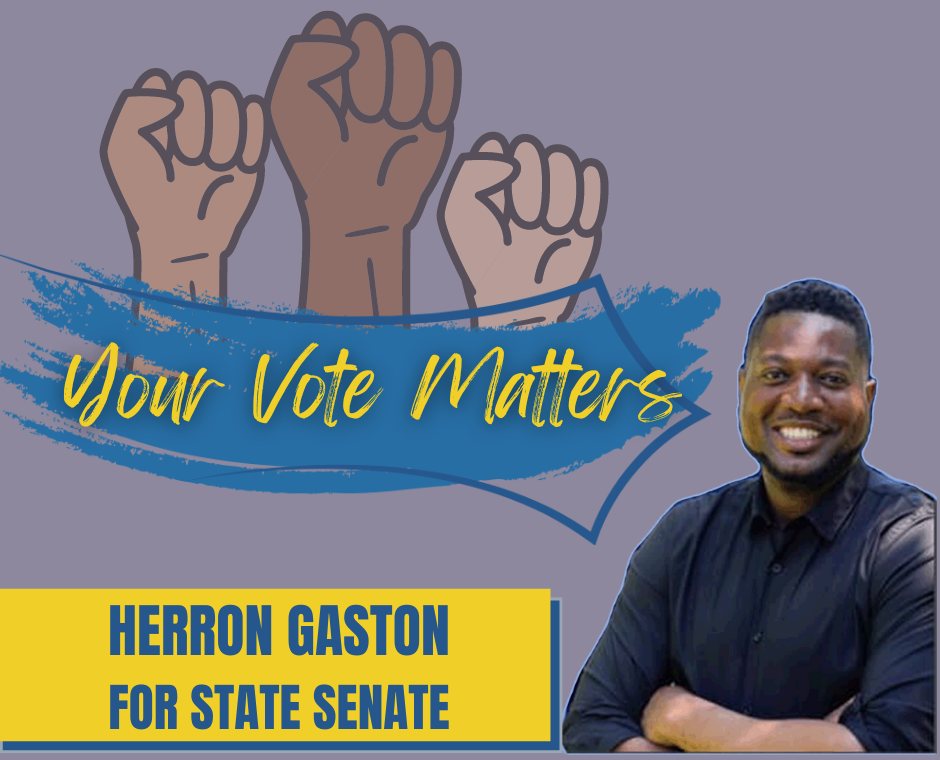 City faith leader Herron Gaston, the city's assistant chief administrative officer, has defeated embattled State Senator Dennis Bradley who's awaiting trial on federal campaign finance fraud charges. Unofficial returns show Gaston winning the Democratic primary 1,775 to 1,628 making him the prohibitive favorite to become state senator in Connecticut's 23rd District covering about two thirds of Bridgeport and a portion of western Stratford.
This is a key victory for Mayor Joe Ganim and Democratic Town Chair Mario Testa who rallied party regulars to support the young minister over incumbent Bradley who was stripped of committee assignments by Hartford leadership following his indictment last year.
Tuesday evening Bradley tapped a premature victory dance presuming absentee ballots would put him over the top. Late in the evening, however, he toed defeat.
Bradley had support from his share of party insiders such City Council members Ernie Newton, Jorge Cruz and and Alfredo Castillo, as well as East End District Leader Ralph Ford who controls a Political Action Committee that dumped a late mail attack on Gaston highlighting a refuted allegation of sexual assault charges against Gaston when he was a student at Yale.
Across the district in Bridgeport precinct results were close with Bradley performing well in the East End and South End, Gaston holding his own in other neighborhoods. The Stratford portion of the district was solidly behind Gaston.
What's next for Bradley? He had toyed with a minor-party ballot spot in the general election, a monumental task considering the wind at Gaston's back with so many Democrats predisposed to the party line on November's gubernatorial ticket.
The larger, looming question is the future of his liberty with his trial delayed indefinitely as defense attorneys and prosecutors argue over evidentiary issues.
Bradley wants to be mayor, an ambition weighted greatly toward the timing of his trial in advance of next year's mayoral cycle. Ganim, who's seeking reelection to another four-year term, has no formal opponent. That will likely change in early 2023.