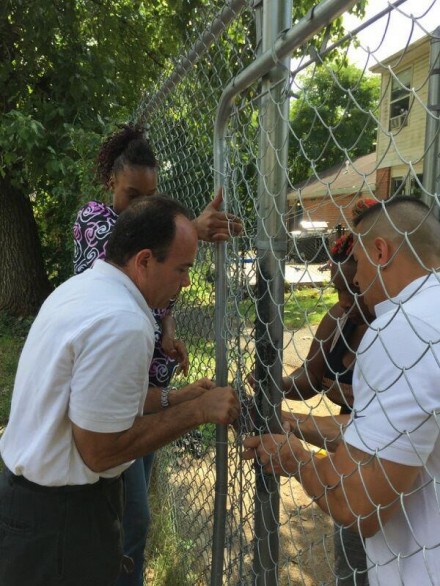 Joe Ganim says it's worth taking the potential heat for fixing a broken fence that neighborhood residents say contributed to crime. Ganim recently opened a headquarters/unofficial police substation in the Trumbull Gardens area. From News 12:
Bridgeport mayoral candidate Joe Ganim took matters into his own hands to fix a broken fence in the city after many neighbors complained.
Ganim says he decided to buy a section of chain link fence Sunday morning to cover an opening which, according to residents, allowed easy access between the Sunshine Circle community and the Trumbull Gardens community.

Residents tell News 12 Connecticut that more than 200 people signed a petition asking local officials to close the opening in the fence. They say the opening provides easy access for criminals, and they say it contributed to the fatal shooting that took place at Trumbull Gardens back in June.
Full story here.