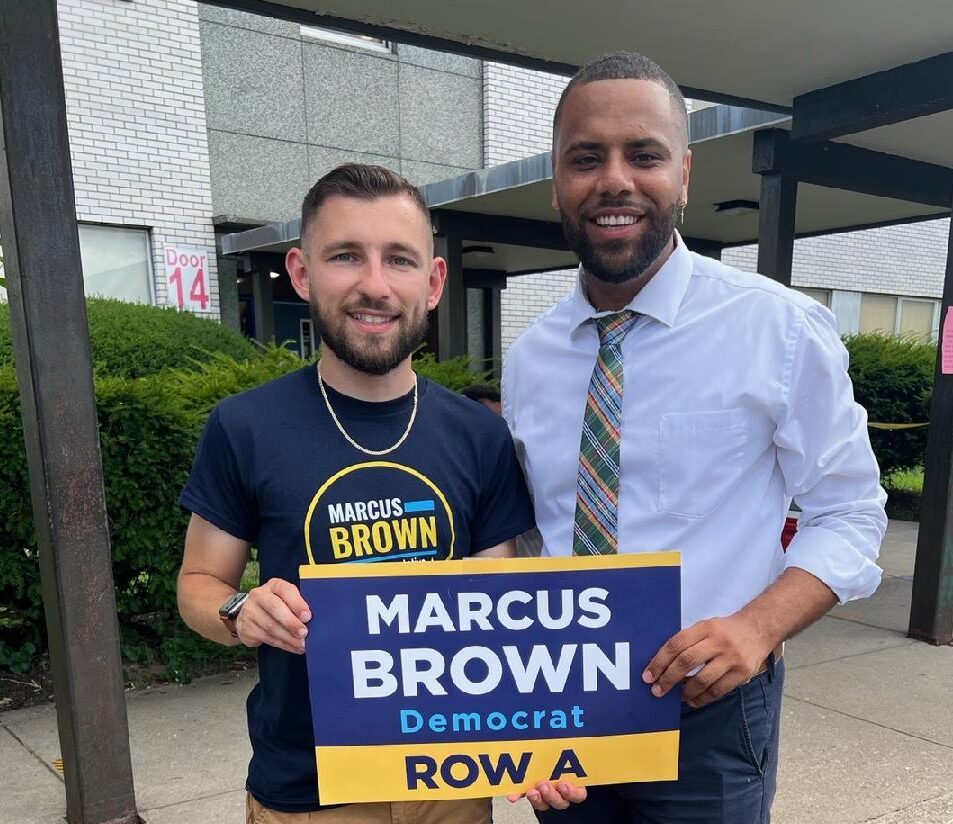 Five votes, according to unofficial returns, separates City Councilman Marcus Brown's lead over State Rep. Jack Hennessy in the predominately North End 127th State House District. A recount is scheduled for next week.
Brown's intense primary day ground operation rescued him from Hennessy's absentee ballot harvesting that provided an advantage of more than 100 votes. Unofficial results show Brown ahead 579-574.
Brown won the walk-in vote at all three district precincts: Winthrop, Blackham and Read. Brown's campaign team led by his partner Tom Gaudett had anticipated the absentee ballot barrage organized largely by Hennessy's campaign manager City Councilwoman Maria Pereira. Later in the evening the absentee ballots favored Hennessy 262-140. The machine totals provided the slightest cushion, pending a recount.
Political operatives observed the turnout effort by Brown's camp while Hennessy largely relied on absentee ballots.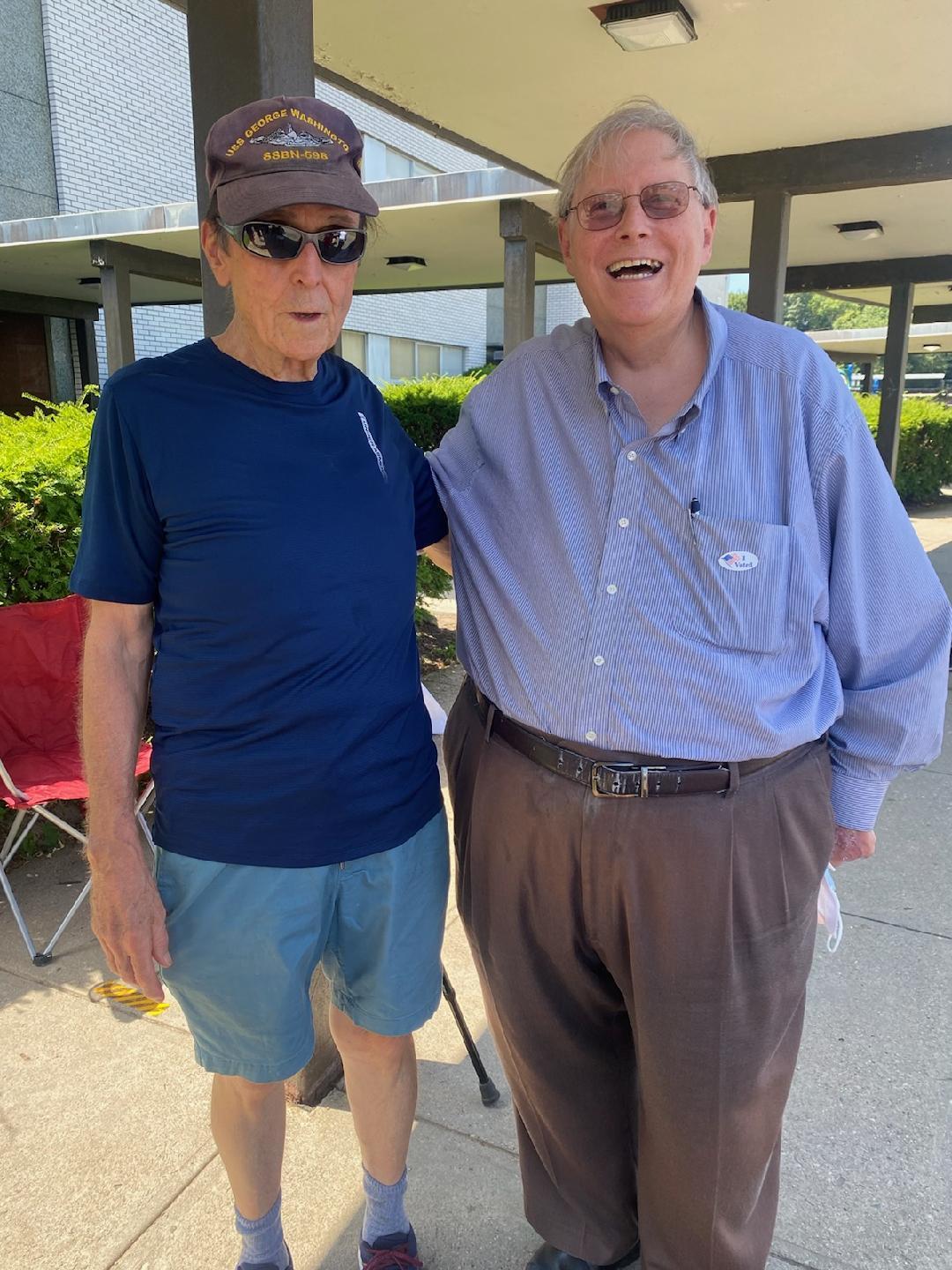 A lot of second-guessing has infected Hennessy's campaign camp. The final days of the campaign were filled with dissension and defections that benefited Brown. Campaign workers walked away from the combustible Pereira who clearly is a double-edge sword. You gain here but lose there because she micromanages to the point of exhaustion.
One of the fleeing campaign workers who embraced Brown at the end has six votes in her family. How do you think they voted?
Others, such as two-time mayoral contender Chris Caruso who votes in the district, were ostracized from the campaign. It was Caruso and his long-time friend Bill Garrett who introduced Hennessy to local politics in 2004 when he first captured his seat. Garrett and Hennessy have had a falling out.
It was a bad day for Pereira, the self-styled piranha of city politics–trying to build a political fiefdom in advance of next year's mayoral cycle–on a number of fronts. She had just about guaranteed Hennessy's victory. On primary day she was involved in a heated exchange in front of Blackham School with former City Council President Lisa Parziale a district supporter of Hennessy. Not a good idea to piss off a voter in front of a precinct.
A few weeks ago Pereira also made a peculiar appeal, endorsing indicted State Senator Dennis Bradley whom she has publicly vilified for years. Throw your votes to him, she explained, he will be convicted, the seat will open up for Juliemar Ortiz.
Problem with that is Pereira didn't even bother to circulate petition signatures on Ortiz's behalf. Ortiz was short of signatures to qualify for the primary ballot led by a snafu. One of her circulators was unqualified for the task, a poor reflection on the candidate who didn't check the rules, especially that she's a former journalist who had worked for Lieutenant Governor Susan Bysiewicz, the former chief election officials who had supervised the rules.
Pereira's Bradley appeal fell on deaf ears in her home precinct Hooker School where Herron Gaston, who defeated Bradley on Tuesday, performed well with the walk-in vote. Ortiz campaign operatives on Tuesday were actually pitching for Bradley at some polling locations. Ortiz appears headed for a November ballot spot on the Connecticut Working Families Party line.
She was hoping to face the baggage-ridden Bradley in November and not Gaston. But at what cost to your credibility? Ortiz has cast herself dubiously into the reform mantle of late State Senator Ed Gomes who had no use for Bradley or Pereira.
What would the Gomes family think of Ortiz playing political footsies with Bradley and Pereira? So the so-called reformist is just another political opportunist.
Yes, politics is a crazy business.
Pereira, on primary day, suffered a piranha tooth extraction.