Time for a little OIB 2017 reflection, starting with January. But more importantly, Merry Christmas and happy holidays to our entire OIB family, readers, posters. You're the berries. Cheers!
At McLevy Green protesters rallied against President Donald Trump's controversial immigration ban that they argue appeals to ignorance and fear. The plain-speaking State Senator Ed Gomes called Trump a racist.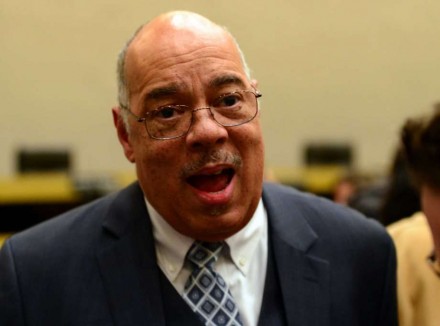 Mayor Joe Ganim's public safety consultant Wilbur Chapman, hired at $120,000 per year to reel in police overtime, had trouble doing that very thing when he was Bridgeport police chief even though he had 100 more sworn officers at his deployment disposal, according to a review of overtime statistics and staffing levels provided by multiple police sources.
Statistical crime from 2015 to 2016 shows a mixed bag with murders and rapes down while felony larceny, motor vehicle thefts, shooting incidents and shooting victims up. Overall, factoring in all categories, crime increased during that period by roughly three percent, according to crime stats compiled by the city.
Connecticut's cities are languishing in poverty, crime and fiscal stress, according to a report by the Connecticut-based think tank Yankee Institute, which diagnoses the problems and offers solutions. Hartford, in particular, is in a state of crisis, according to the report. Bridgeport and some other cities as well struggle with retirement-related debt that's stretching budgets.
Behold the annual rite of passage: Bridgeport's top 100 government wage earners for 2016. In the dead of winter it warms our souls like pitchers and catchers for spring training. A whole bunch of city police officers, as is tradition, performed a lot of overtime catching on behalf of taxpayer pitchers.
School board member Maria Pereira and education advocate Jessica Martinez are high-octane personalities with decidedly different mantras about the direction of the education system for Connecticut's largest city. Pereira is a staunch protectionist of the local district, Martinez a proponent of charter schools that receive public funds but operate independently of traditional school districts. She's also a plaintiff in a federal lawsuit challenging the state's restrictions on school choice programs. (Martinez won a seat on the school board in November.)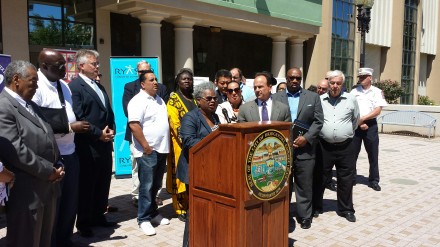 State Senator Marilyn Moore who was reelected overwhelmingly in 2016 without the support of Mayor Joe Ganim declared Tuesday night that Ganim cozying up to Donald Trump means he has "turned his ear and back on the people that elected him."
Bridgeport resident David Walker, former U.S. Comptroller General, writes in a commentary that also appears in the Washington Times that "The federal government's ultimate fiscal goal should be to reduce and stabilize debt/GDP at a reasonable and sustainable level …"
Dan Woog has written about Westport (and many other subjects) for decades. In a new Woog column, Westport students chronicle the educational disparity with Bridgeport just miles away; two dramatically different worlds, one of sushi, the other of chicken fingers; multiple paraprofessionals in Westport classrooms versus, sometimes, just one for an entire Bridgeport school
Just about everything and everyone has a shelf life. Even the circus started by P.T. Barnum–Bridgeport mayor, philanthropist, business impresario–the single greatest contributor to Bridgeport's history. Kenneth Feld, chief executive of the company that produces Ringling Bros. and Barnum & Bailey announced it will close in May.
It's the brutal reality of police department finances: keep overtime down. Well, until a major crime event occurs and city leaders must balance public outcry with fiscal prudence. That's when the area is saturated with extra patrols and investigators. It costs money. And, by the way, we're understaffed. Translation: more overtime. And so it goes.
You could argue state legislators are showing up to represent their peeps. But, and it's a big one, should mileage reimbursements pad pensions? Both Democrats and Republicans benefit from this dubious perk.
Mayor Joe Ganim on Tuesday cut the ribbon to celebrate the grand opening of Milano's Wine Bar & Pizzeria in Bijou Square Downtown. Milano's filled the vacancy left by Two Boots.
Sacred Heart University has apologized to a Bridgeport man who was falsely accused of a sexual assault on college letterhead last April involving a student incident at the Golden Star Café Lounge that had been shut down for two months by the state for serving underage college drinkers.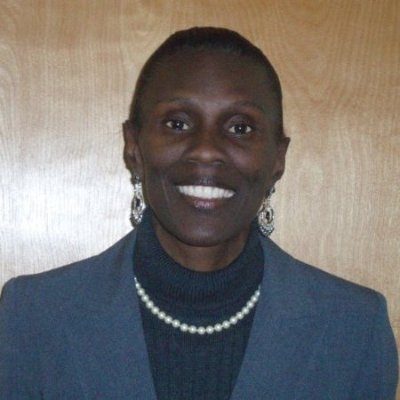 Following a shakeup of top-level officials last month, Mayor Joe Ganim has also altered salaries. With the start of 2017, as well, two women have emerged with influential roles, Chief Administrative Officer Kimberly Staley and de facto chief of staff Christine Bartlett-Josie who has government and political experience.
Shuttered for more than 40 years, solicitations for development proposals have gone out for the historic Poli Palace and Majestic theaters, according to Economic Development Director Tom Gill who says advancement of Downtown North redevelopment projects spurred interest in the twin gems.
City policy wonk Jeff Kohut, a 2011 mayoral candidate, is not bashful declaring the reasons he says Bridgeport development has not advanced like other Connecticut cities. He calls it the Stamford-Greenwich-Hartford "bullying of Bridgeport" to preserve the lower Fairfield County lifestyle, "especially cheap Bridgeport labor."
City Health Director Maritza Bond has written a moving tribute that appears in The Huffington Post to former City Councilman Warren Blunt who died last Friday. He was 63.
As the Connecticut General Assembly prepares to convene this week, Bridgeport State House members Chris Rosario and Ezequiel Santiago assert that the process to review casino expansion in the state to address the new MGM casino in Springfield, Massachusetts is a "sham" shrouded in secrecy.