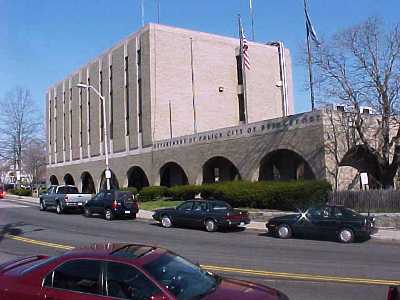 Statistical crime from 2015 to 2016 shows a mixed bag with murders and rapes down while felony larceny, motor vehicle thefts, shooting incidents and shooting victims up. Overall, factoring in all categories, crime increased during that period by roughly three percent, according to crime stats compiled by the city.

The number of murders decreased from 19 in 2015 to 10 in 2016, rapes were down during the same period from 75 to 58, robberies stayed roughly the same, burglaries decreased from 796 to 645.
Felony assaults increased from 230 in 2015 to 316 in 2016, felony larceny increased from 86 to 151, motor vehicle thefts jumped from 569 to 664.
The number of shooting incidents increased from 81 in 2015 to 89 in 2016 and the number of shooting victims jumped from 96 in 2015 to 121 in 2016.
For statistical purposes the city is broken down into three sections, east, west and central with Park Avenue going west and the Pequonnock River going east the general dividing markers.
The western section had two murders in 2016 compared to five in 2015; central four murders to nine; east four murders to five. Western section crime increase by about five percent, central by three percent and east about 1.5 percent for the aggregate three percent increase citywide.
Capricious crime stats can be a gigantic toothache for mayors. So often they are outside of law enforcement agency control. One thing a mayor can control over time is the size of the police department. The city has lost dozens of officers the past two years to retirements and other departments. Mayor Joe Ganim was in a similar situation during JG1 and over time the department ranks grew to well over 400 personnel. It is currently under 400 which can stretch overtime costs to fill out deployment goals.