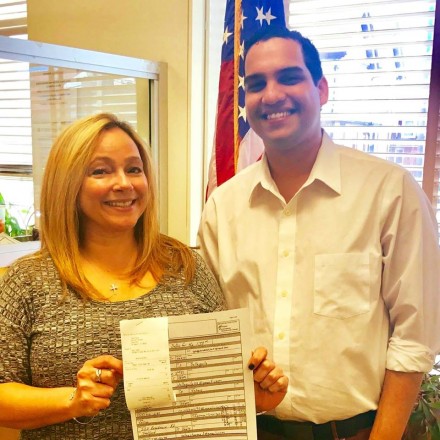 For Dollie Fonseca and Gage Frank it's game on. The Democratic political activists have joined forces to run for City Council in the Upper Side 138th District against incumbents Anthony Paoletto and Nessah Smith who say bring it on. They may have primary company. Still to be heard from is District Leader Maria Pereira who may run two council candidates.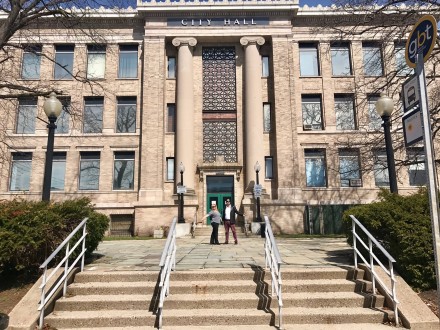 Fonseca, a member of the Democratic Town Committee, is the wife of school board member Ralphie Fonseca. Frank has been active in several political campaigns including for State Senators Marilyn Moore and Ed Gomes.
"Compassionate leadership is necessary. In order to get things done, you have to get involved," stated Fonseca. "I've been involved in Bridgeport my whole life and I believe that bringing our neighbors together is key to inspire change. Gage and I will bring a fresh and new perspective to City Council because we care about the 138th district. We will work incredibly hard to ensure that our district's voices are heard on the council."
Bridgeport is facing the same issues it faced when I was growing up here with crime, education, and taxes–the difference now is that we can make a difference," Frank said in statement. "We need a team in the 138th that will effectively protect and represent our immigrant community. We need a team in the 138th that will ask the tough questions when it's time to approve the budget. We cannot treat our most vulnerable residents like a line item of the budget, and that is why I'm running."
Frank has also worked on races for State House members Steve Stafstrom and Jack Hennessy, as well as working in Hartford for the Working Families Party. He currently works at the political consulting firm Grossman Heinz. He has a B.S. in Sociology from the University of Scranton.
Fonseca is a Licensed Registered Respiratory Therapist, RRT, with the State of Connecticut. Fonseca is a graduate of Southern Connecticut State University with a B.S. in Liberal Studies, and a Justice of the Peace. She is also the first Latina motorcycle instructor for the State of Connecticut.
See their Facebook page here.