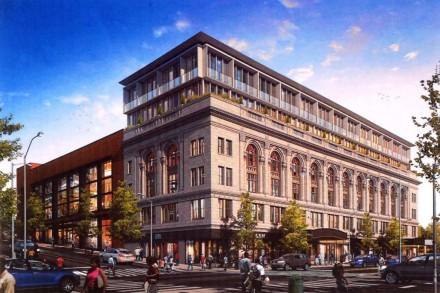 Standing on the concourse of Bridgeport's closed nostalgic twin gems the Poli and Majestic Theaters that city officials hope a New York architectural developer will resuscitate into a Downtown economic revival, Democratic Town Chair Mario Testa waxed sentimentally Monday afternoon about his visits there when he was a young man in a new country. "La dolce vita," (the sweet life) he said in Italian, holding out his arms, a reference to Federico Fellini's classic film about a gossip columnist's hedonistic march through a decadent Rome. Yes, life has been much sweeter for Mario since Joe Ganim's return to the mayoralty and Mario's feeling pretty good about helping to raise nearly $200,000 for the mayor's 2019 reelection, a nod that the septuagenarian can still raise it. Behold Ganim's campaign finance report here.

Ganim, as he did Monday, invites the chairman to high-profile announcements. Under Ganim's predecessor Bill Finch, Mario was relegated to stage crew on the city's grand political stage. Mario took note and helped to take out Finch in Ganim's 2015 Democratic primary win on his way to a general election victory. Mario is now a main stage player again. A few weeks ago, to prove his point, a fundraiser at his Madison Avenue restaurant, the epicenter of city politics, hauled in a big number.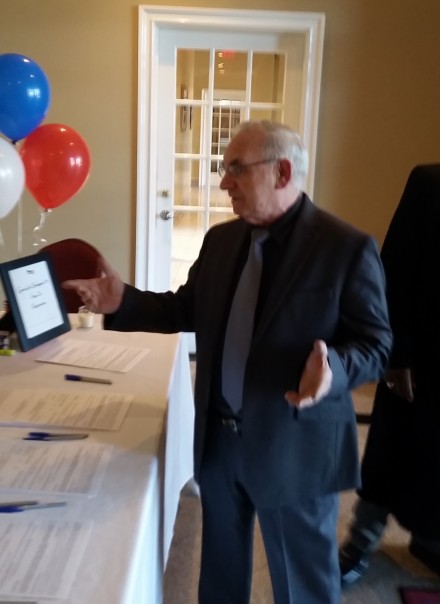 Monday afternoon Ganim's campaign treasurer Deborah Freeman filed the finance report in the Town Clerk's Office with details of the givers to the Testa-led fundraiser in which about $191,000 was raised.
The report is loaded with $500 and $1,000 contributions, the personal donation maximum allowed by state law from city employees, business community types, lobbyists and lawyers and realtors. Ganim's campaign finance report here.
One notable $500 contribution, according to the report, is one State Senator Ted Kennedy Jr. who's pondering a run for governor in 2018.
As for the potential Downtown theater renovations, Ganim and Economic Development Director Tom Gill provided a media tour of the shuttered Main Street jewels Monday afternoon with a few more details about the plans, albeit without the name of the selected developer with whom the city is still negotiating the investment logistics. A formal announcement will come soon, they say.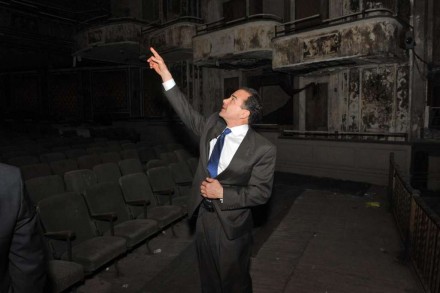 Gill pegs the redevelopment cost at roughly $100 million with approximately 130,000 square feet of hotel space with 200 rooms; renovation of the former Majestic Theater with approximately 2,200 seats; renovate the former Poli Palace entrance as a new gateway to the hotel; and utilize other portions of the Poli for hotel amenities; residential high rise apartments with market rate and mixed income, retail on ground floor with parking access from Housatonic Avenue.
The developer is currently involved in a similar project in New York.
One of the firms that responded to the city's request for developer interest is Aufgang Architects, which is involved in the renovation of the Victoria Theater in Harlem.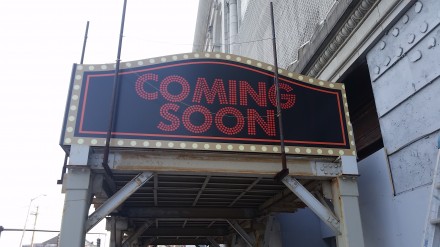 Sooner than later?
Just like Bridgeport politics.