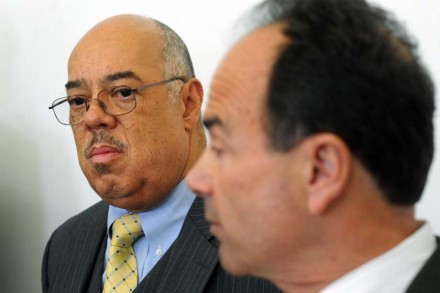 Struggling with health issues and a long commute to the city, former Police Chief Wilbur Chapman who serves as a public safety consultant has resurfaced following a lengthy non-paid absence. Mayor Joe Ganim hired Chapman in December 2015 to serve as police department hatchet man and reel in overtime that's gotten out of control once again. Chapman was chief at the end of Ganim's first tenure as mayor.

Ganim has three chiefs, current and past, on the payroll. Fulfilling a campaign promise to police union members who wanted him out, Ganim found a new role for former Chief Joe Gaudett who received a last-minute five-year appointment from outgoing Mayor Bill Finch whom Ganim defeated in a 2015 primary.
The move was seen largely as Finch, who had his differences with Gaudett, sticking it to Ganim, rather than allowing Ganim his own choice. Avoiding an expensive buyout, Ganim carved out a consulting role for Gaudett in the Emergency Operations Center. That move allowed Ganim to appoint long-time friend AJ Perez the new chief.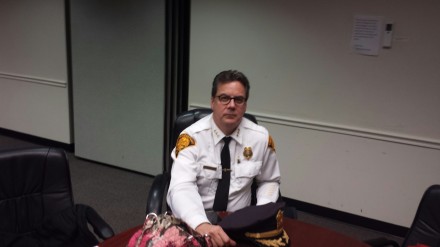 Ganim wants the harder-edged Chapman around to deal with messy personnel and overtime issues anathema to the genial Perez. It's a classic Ganim good cop, bad cop management style. But when you add it all up, salary, benefits, consulting fees, city taxpayers are covering about $400,000 a year for past and current chiefs. Prudent or expensive?
Meanwhile, a number of police officers assert privately, which may become public, their due overtime pay is tardy. Is this because of city cash flow issues or management trying to spread out payments to lessen the perception of overtime bloating?
From CT Post reporter Brian Lockhart:
With the latest struggle to control police overtime coming to a head, the man the mayor counted on to help keep it in check is back at work after a lengthy absence.

>Ex-Police Chief  Wilbur Chapman, who has been out of the office since late summer for an undisclosed medical issue, is back serving as the mayor's public safety adviser.

"The mayor is very happy to have former chief Chapman's experience and expertise and is glad Mr. Chapman is well enough to resume work in Bridgeport," Av Harris, Mayor Joe Ganim's  spokesman, said Monday.
Full story here.