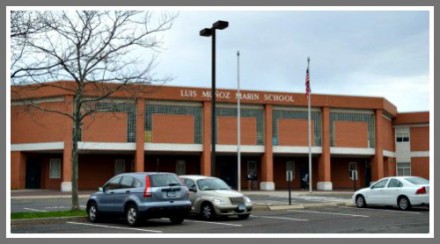 Dan Woog has written about Westport (and many other subjects) for decades. In a new Woog column, Westport students chronicle the educational disparity with Bridgeport just miles away; two dramatically different worlds, one of sushi, the other of chicken fingers; multiple paraprofessionals in Westport classrooms versus, sometimes, just one for an entire Bridgeport school. There are many student success stories in Bridgeport, but the visit to Marin School on the East Side was an eye opener for Westport kids, highlighting the city-suburban disparity, including one student who laments being stuck in the "rich kid bubble."

Woog's column:
"Education is the seed to the tree of success," writes Sophie Tricarico.

Yet, she notes, Bridgeport schools lack many of the resources of those in Westport, just a few miles away. One example: While classroom teachers here enjoy the assistance of multiple paraprofessionals, in Bridgeport there may be only one for an entire school.

And while the Staples High School cafeteria is open for breakfast, snacks and lunch–with options ranging from frozen yogurt to sushi–youngsters at Luis Muñoz Marin Elementary are served "horrific" meals, like 5 chicken fingers and an "unidentifiable fruit cup." When Staples students brought the Marin kids pizza, the children saved the chicken and fruit in their bags, for a meal later at home.

Sophie was stunned to see the differences in education between the 2 nearly neighboring communities. She wants Connecticut to make a difference for the future–"one seed at a time."
Full story here.
OIB reader and Downtown resident Douglass Davidoff also writes about the Westport-Bridgeport student relationship here.