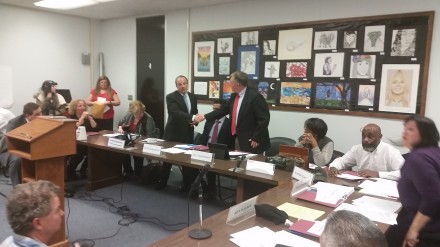 Outgoing acting school chief Fran Rabinowitz will be honored Monday night at the City Council meeting in recognition of her "meritorious services and accomplishments during her tenure in the City." Rabinowitz, a career educator, announced her resignation effective at the end of the year because, she says, Board of Education member Maria Pereira had a "negative crusade to undermine and discredit much of what we have built for children in this school district." Aresta Johnson was appointed by the school board to replace Rabinowitz in an acting capacity as the search continues for a permanent chief.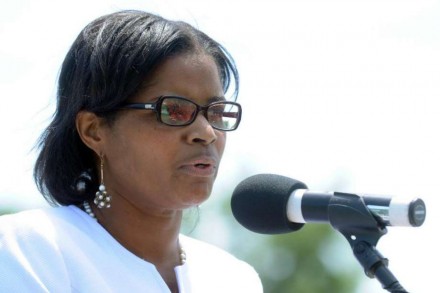 Last week the school board unanimously chose Republican Joe Larcheveque to serve as chair, the fourth leader in as many years for the district. Democrat Dennis Bradley's one year at the helm was marked by a maelstrom including his call to boycott regular meetings in a failed move to force Pereira's resignation. Chaos reigned. Bradley was boxed out for another year as chair when a bloc of four votes, Pereira, Howard Gardner, Ben Walker and Sauda Baraka, nominated a surprised Larcheveque. Can he bring stability in the cause of moving along school business?
Politically, strategically and governmentally, Bradley took his lumps in 2016, losing a Democratic primary to incumbent State Senator Ed Gomes, then calling for a dubious boycott of school board meetings. Bradley drew the wrath of district parents who viewed the move as silencing their voices. Those voices aired out their feelings last week during the public speaking portion of the school board meeting prior to the organizational vote of officers. Bradley, young and ambitious, could still have a future in city politics.
2017 is an election year for six school board seats, as well as all 20 seats on the City Council. Political positioning is underway on both fronts. Bradley, Pereira and Walker were elected to four-year terms in 2015.
Rabinowitz's resignation and Bradley's boycott were seen as pleas for help from the Connecticut Board of Education that approved a state takeover of schools in the summer of 2011 that was eventually ruled illegal by the Connecticut Supreme Court. State officials decided hands off.
City Council agenda here.