Kiss a ring, diss a ring. Nice to have choices.
Bridgeport Gen Now Votes, framing itself as the antithesis of Bridgeport's political structure, has no taste for smooching Democratic Town Chair Mario Testa's ring, even though it may swim the residual flavor of a delightful penne alla vodka.
Chef Mario has decades of practice preparing meals for political insiders large and small, even Joe Biden when he was vice president.
"Dear Mario, I thank you for the delicious pasta. Next time I am in Bridgeport, I will have to try some of your famous meatballs."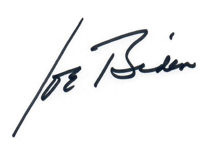 Gen Now inspires conversion of Mario's meatballs into mush. Everyone has a hobby, right? The muckrakers do bring some titillation to the table, the latest focused on their animated view of city politics and elections.
Hmm, after Mario reviews the video, maybe he'll send over a special dish to Gen Now leaders Gemeem Davis and Callie Heilmann. Gemeem and Callie, hire taste testers, please!