Control of three Democratic Town Committee districts is on the line Tuesday featuring the continuing political saga between City Council President Aidee Nieves and City Clerk Lydia Martinez on the East Side, a battle between two high profile city ministers, State Rep. Charlie Stallworth and City Councilwoman Mary McBride-Lee, in the Whiskey Hill area and contested slates in the South End, Downtown and West End.
Each contest has 18 candidates with the top nine vote producers from the combined slates elected to the 90-member town committee. Long-time leader Mario Testa is expected to receive another two-year term at the next organizational meeting to select party officers.
DTC members comprise the infrastructure that endorses candidates for public office and grinds out work on behalf of the party. The party under Testa, since his return to leadership in 2008, has experienced no fissures to seriously challenge his chairmanship.
Could this be the last term for Testa? Now in his mid 70s, he is talking about scaling back his involvement in politics. Assuming he receives another two years, he'd be involved in one more reelection contest for Mayor Joe Ganim in 2023. Unclear who'll challenge Ganim.
State Senator Marilyn Moore, who lost a tight primary to Ganim in 2019, is the largest threat to take him out. Moore has her own reelection for state office this cycle, but it appears party leaders are pragmatically averse to putting up a primary challenger against her in the city-suburban district where she'd be an overwhelming favorite.
State Senator Dennis Bradley's mayoral ambitions are currently on hold because of his pending trial on federal election violations. The trial, delayed multiple times, is now slated for late May at a time delegates to a party convention will endorse a candidate for Connecticut's 23rd Senate District. No one has stepped up to formally challenge Bradley so it's possible Bradley could become the default endorsed candidate as potential opposition takes a wait-and-see attitude on his trial outcome.
District 131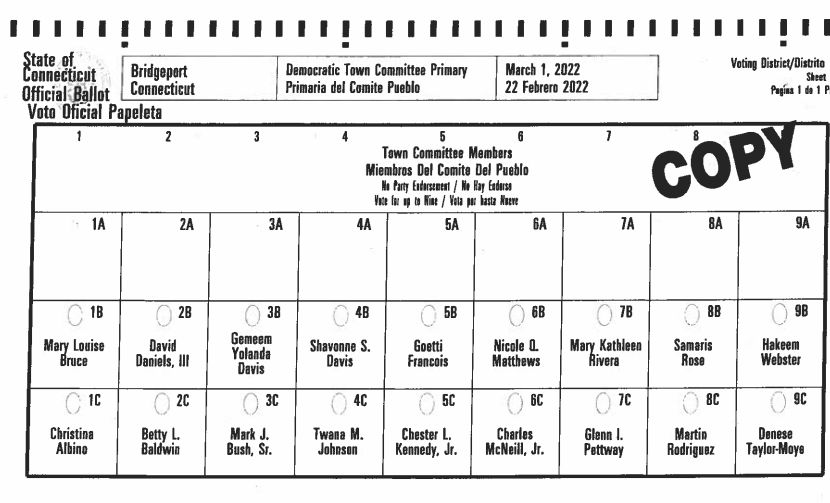 District 135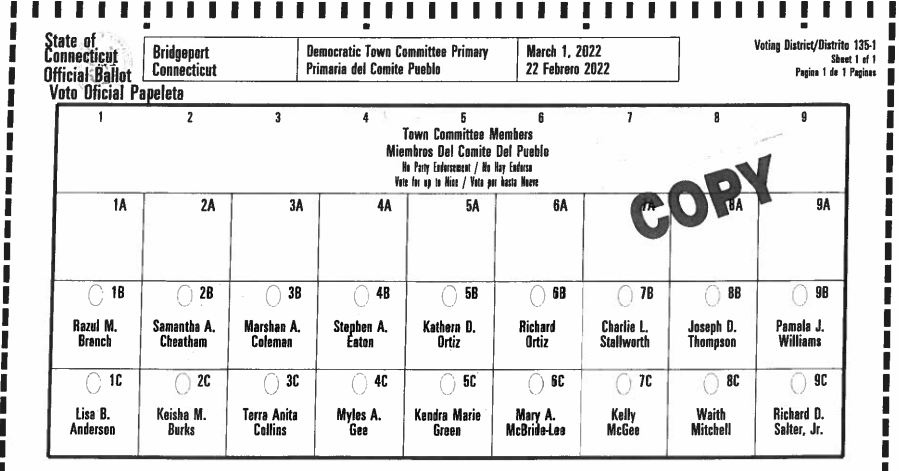 District 137