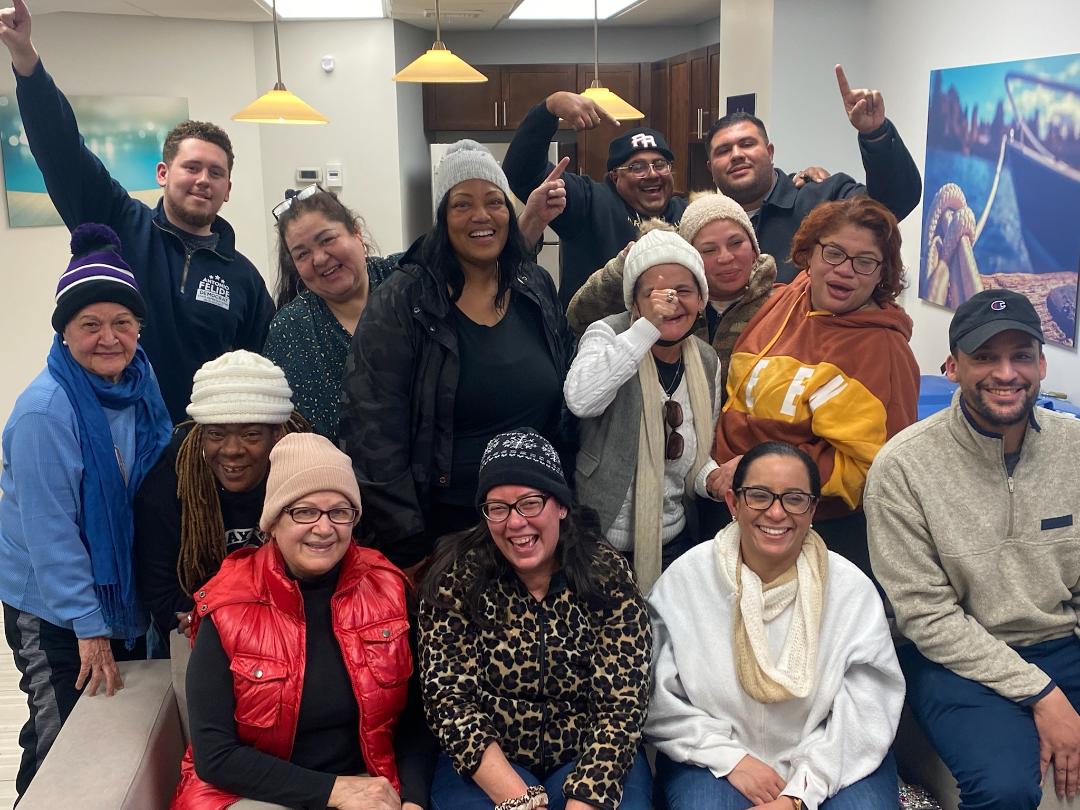 City Council President Aidee Nieves once again asserted her standing, running with a slate of candidates that overwhelmed a contingent backed by City Clerk Lydia Martinez, to win all nine seats in the East Side 137th Democratic Town Committee District, according to unofficial returns.
State Rep. Charlie Stallworth won the combat of city ministers also claiming all nine seats in the 135th District North End/Whiskey Hill area against a slate led by City Councilwoman Mary McBride-Lee.
Gemeem Davis, co-director of Gen Now Votes, suffered a defeat, losing all nine seats to a slate led by former City Councilwoman Denese Taylor-Moye for control of the 131st District that includes the South End, Downtown and portion of West End.
What does this all mean? Overall a good night for Mayor Joe Ganim and Democratic Town Chair Mario Testa who'll seek another two-year term as party chairman.
Bridgeport's 90-member Democratic Town Committee conducts party business, endorses candidates for public office and elects officers.
Gen Now Votes leaders Davis and Callie Heilmann recently called for Ganim's resignation following police response concerns to the December deaths of two women that received national attention. Davis and former City Councilwoman Mary Bruce were incumbent members and part of the losing slate in the 131st District, according to unofficial returns.
The citizen action group also recently lampooned Testa in an animation video about his grip on the party.
The Davis-Bruce slate won the walk-in vote, but lost heavily by absentee ballots which dominated all three district primaries.
Gen Now Votes leadership asserts it did not endorse any town committee slates, including the 131st District but when one of your top leaders is affiliated with a slate it's hard to distinguish the two.
There were no splits among the three district results as is often the case in these types of contests. Democratic electors in each district selected up to nine among 18 candidates. The top nine from each district win seats on the town committee.
Stallworth, who has mayoral ambitions, had a strong night against seasoned campaigner McBride Lee.
Nieves, with the backing of her slate, solidified her growing persona in city politics. Democratic old-guard figures, such as Martinez, are seeing their influence fade with consecutive drubbings at the polls that started with last September's City Council district primary. Martinez's political seal has always centered on courting absentee ballot voters, but those previous credentials have taken a hit the last two cycles.
Results
131st District

135th District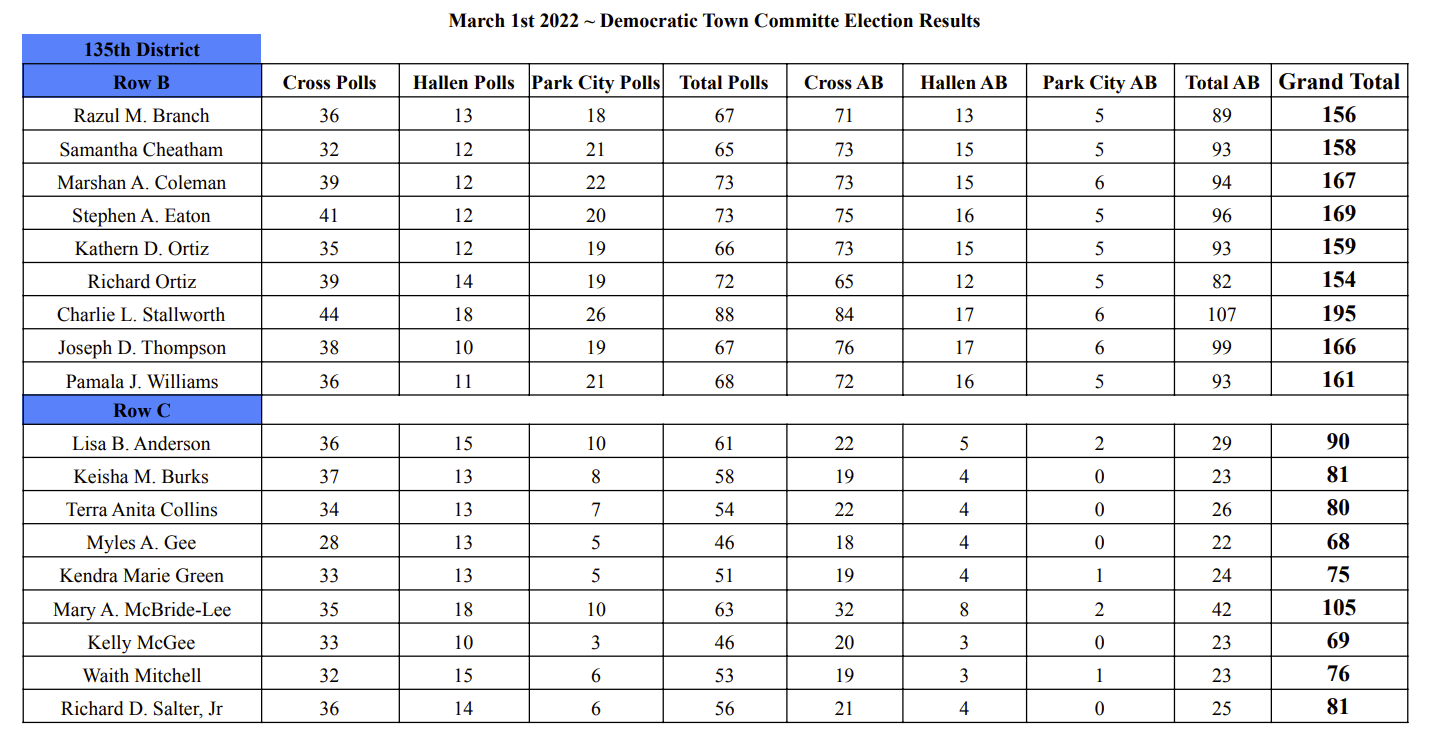 137th District