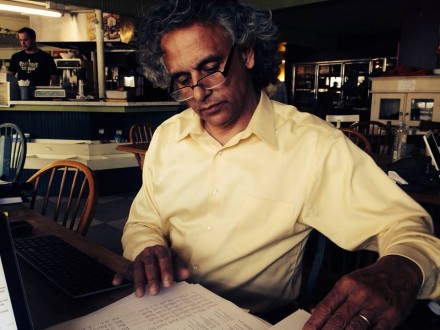 Republican City Councilman Enrique Torres says he will be a candidate for the special election to replace State Rep. Auden Grogins, setting up another confrontation between Torres and the man he defeated for City Council in 2013, Democrat Steve Stafstrom. Others may get into the race. Grogins is departing for a state judgeship appointment by Governor Dan Malloy, pending confirmation by the state legislature. Torres is expected to make a formal announcement Tuesday morning at Harborview Market.

Stafstrom and Torres are the favorites to win their respective party endorsements, but challengers could petition onto the ballot. According to the Connecticut Secretary of the State "in order to qualify to get on the ballot, petitioning candidates must turn in a number of signatures equivalent to 1% of the total number of voters who cast ballots for that seat in the previous election, and signatures must be from registered voters in the district."
Torres owns the popular Harborview Market in Black Rock that provides his political base. Stafstrom, also a resident of Black Rock, will count on the broader Democratic registration in the State House district to hold off Torres.
Connecticut's 129th State House District covers Black Rock, the West Side and portions of the North End and West End. As State House districts go, it's the highest turnout area of the city. When the General Assembly convenes on Wednesday, Grogins will not receive the oath of office for the fourth term she won in November. It will set up a special election that is expected to take place in late February.
While Connecticut's largest city settles into winter, special elections will add rays of sun. In addition to the State House special election, another will take place for Connecticut's 23rd Senate District to replace Andres Ayala who'll become commissioner of the state Department of Motor Vehicles. When was the last time the city had two special elections on the same day?
Torres will try to become the first Bridgeport Republican to serve in the legislature since Rob Russo won a special election in March 2008 to fill the State Senate vacancy by Bill Finch who won the mayoralty in 2007. Russo was defeated by Democrat Anthony Musto in the Barack Obama electoral tsunami of 2008. Musto lost his seat in an August primary of last year to Marilyn Moore.
Torres stoked lethargic local Republicans by winning a seat on the City Council in 2013. He had toyed with waging a third mayoral run this year. The vacancy caused by Grogins, however, has redirected him for a State House run.