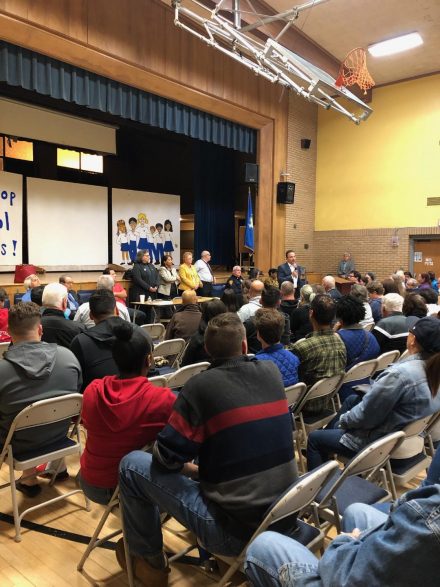 City Councilwoman Michelle Lyons' arms are being tugged sharply in opposite directions in a town-gown divide between a growing Sacred Heart University and North End constituents stressed by what they consider an invasion of student partying leading to parking, zoning and public safety issues.
It's become an election issue just days from a vote with hundreds of SHU students registering to vote who feel singled out for criticism.
Sacred Heart is no longer the little commuter college founded by the Diocese of Bridgeport, it's a mini metropolis that provides a positive economic impact but also with it a growing student residential presence with accessible off-campus housing rentals in Bridgeport close to the school.
Campus proper is located in Fairfield, but the university's outgrowth has created classes, administrative buildings and a housing confluence across the street along the Park Avenue side of Bridgeport.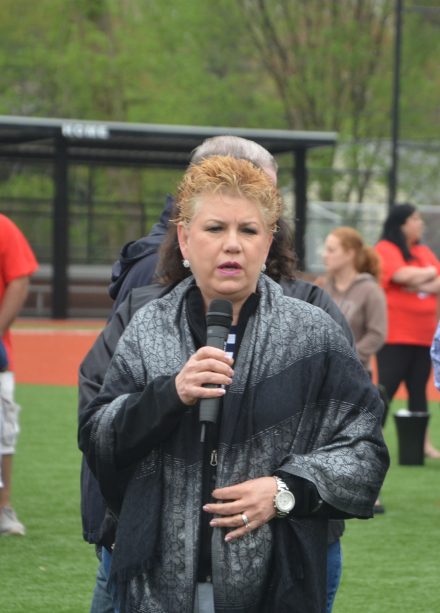 A community meeting last week to address issues featured more than 100 neighborhood residents venting about students carrying on to the detriment of the neighborhood. Students assert we're being maligned unfairly, most of us get it right, don't castigate all of us because some make merry. Burning off the class load is part of the experience.
Students and university leadership view Lyons as the most vocal public-official critic. Lyons responds she's working toward a diplomatic solution that considers everyone to resolve the issues. She cited, for instance, 9 students occupying a condo basement in her neighborhood in violation of zoning, health and fire codes and pressing Mayor Joe Ganim's administration to direct resources to enforce those regulations.
"My place is to listen to concerns," says Lyons, a 14-year veteran of the council and member of the Public Safety Committee. "This isn't about picking on students, it's about establishing guidelines for landlords. I'm trying to be helpful making landlords accountable so our neighborhood enjoys peace and quiet."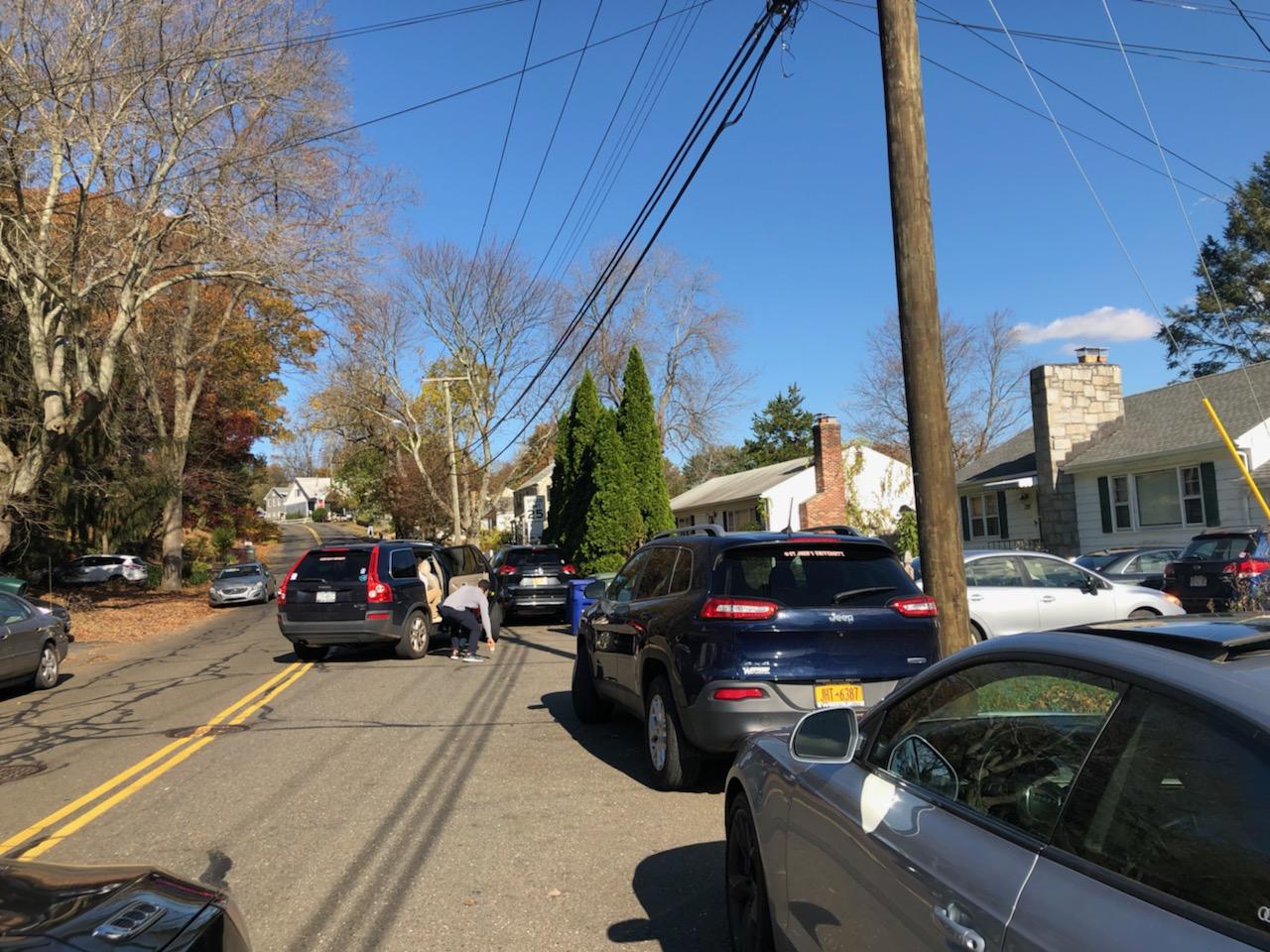 Sacred Heart leadership is also weighing in electorally including this Oct. 18 letter emailed campus wide to students by SHU President John Petillo and Denisse Rodriguez, Student Body President
Dear students:

Recently, members of the Bridgeport city council from the North End joined the mayor at an impromptu press conference to announce a proposal that would limit the number of unrelated people who can live together in a Bridgeport house to three (it is currently four). More than that would be considered a rooming house, which requires annual licensing and enforcement by the Bridgeport Health Department and would be discouraging to potential landlords. The proposal has been extensively covered by various news outlets, including News12.

This proposal would impact students by limiting the number of roommates who can live in a rented home to three–no matter the size of the home. It is likely to make North End housing more expensive for you as there will be fewer of you there to split the bills.

Even if you are not currently living in the North End, you may choose to do so in the future. It is in your best interests to support the rights of those currently living in off-campus housing as well as your future rights and the rights of all those students who come after you.

Local issues like this make it so important to register to vote. You need to let your voices be heard. In fact, I think this is a perfect opportunity to implement PioneerVote.

What we need to do:

— We need to get involved. We need to mobilize, and we need to vote.

— If you live in Bridgeport and have not registered to vote there, consider doing that, so your voice can be heard. This link will let you know in which district of Bridgeport you reside and where you can go to vote.

— If you want to register, call 203-416-3333 to request a voter registration card.

— Once you are registered to vote, be sure to use this privilege by voting on November 5.

— If you are currently living in the North End, please use this form to let us know who your landlords are so that we can share the information in this letter with them.

This proposal is aimed at controlling the amount of off-campus student housing in the City's North End by promoting the false narrative that property values are falling as a result of landlords buying homes and renting to students, along with the false narrative that students contribute nothing to the neighborhoods except noise and destruction. The University has responded with a statement reminding the community of how much you and your families spend in the area as well as the amount of time you volunteer in Bridgeport.

I cannot emphasize enough how important it is that we all come together to defeat this proposal. It is up to us to protect our rights and our reputation. The best way to do that is to vote. I hope you will join me in working together to on this critical project.
Hundreds of students have responded by registering to vote in Bridgeport. How many will turn out and could they make a difference in the results?
Lyons and the other long-time Democratic councilwoman representing the 134th District AmyMarie Vizzo-Paniccia are being challenged by Republicans Joe Leonetti and Anthony Puccio.
Will students march into Winthrop and Blackham voting precincts to send a message? If so, how?
For both sides of the issues see recent commentaries from SHU Dean of Students Larry Wielk here and retired Superior Court Judge Carmen Lopez here.