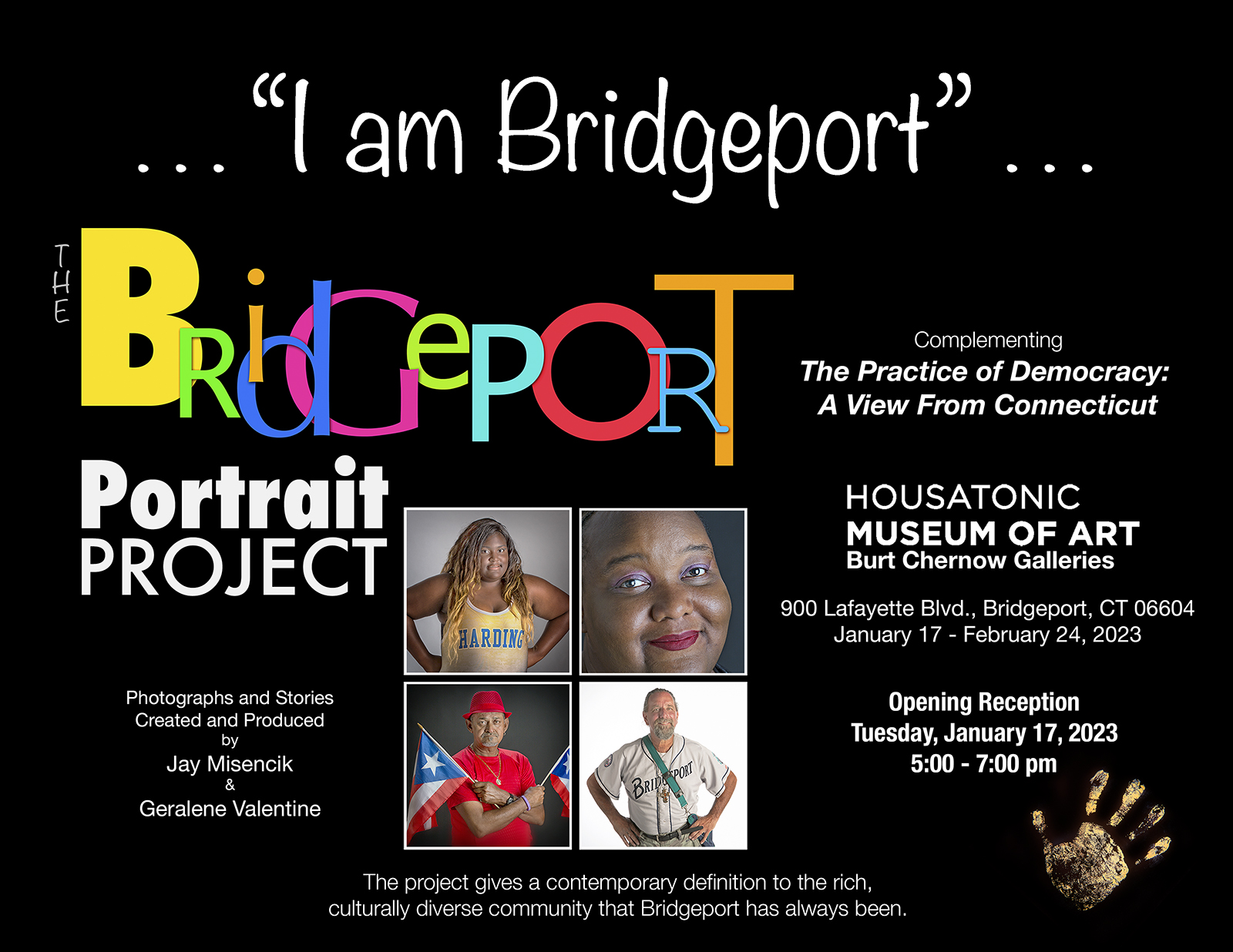 Photography and curator legends Jay Misencik and Geralene Valentine will feature their "I Am Bridgeport" Portrait Project in conjunction with Housatonic Museum of Art's The Practice of Democracy Program from January 17-February 24.
The opening reception is Tuesday 5 to 7 p.m., 900 Lafayette Boulevard.
For decades Jay and Geralene have illuminated Bridgeport's diversity. Jay is the nephew of genius photographer Ed Brinsko who captivated readers at the Bridgeport Post and Telegram, predecessor papers of the Connecticut Post, when print edition newspapers were primary news sources.
In 1977 it was Brinsko who introduced me to the darkroom chemical bath of photography coming to life, piece by piece in fume-filled development trays. Those days all black and white. Ed used prongs to maneuver the paper. Some photogs weren't so careful, their hands resembling the color of cooked lobster. If photographers were a bit chemically loopy those days, it wasn't their fault.
To appreciate the work of pros in action, put the "I Am Bridgeport" exhibit on your calendar.