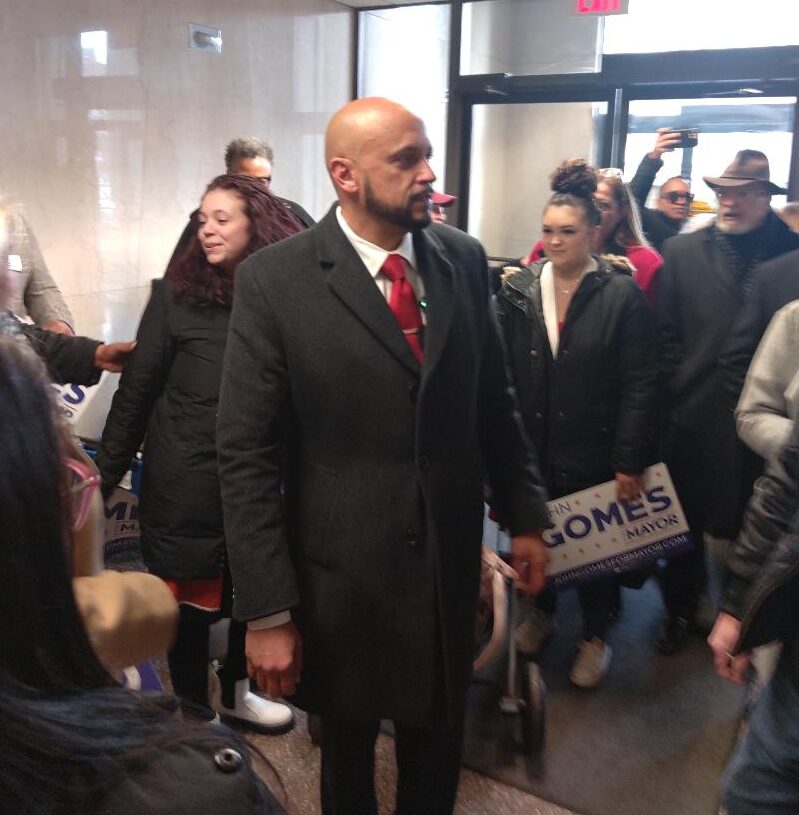 Democratic mayoral candidate John Gomes shares his reasons for running for mayor.
I am running for mayor to reshape our local government so that it will finally start serving the needs of all Bridgeport residents instead of serving only the well-connected few. Right now, there are resources and projects that can be put into progress and put to work. There are federal dollars awarded to the city to respond to the pandemic, and your city tax dollars that you contribute as a resident and business owner.

We are paying too much in tax dollars and we get nothing in return.

It is possible to rebuild Bridgeport, which will attract developers and investors to grow a strong, sustainable and consistent economic growth in our city. We have to address the issues on public safety, education and high taxes which falls on us–the hardworking residents.

I am living daily with these problems just like you. The streets we walk and the businesses we frequently visit consistently remind us that something is wrong. We have given our support to individuals to lead our city with the expectation that they will do the right thing by us but, instead, we become the forgotten. We also live the consequences of decisions made by the same leadership–many who don't live in Bridgeport and do not actually care.

The time has come for a political, social and economic movement.

I carry no agenda other than to address the needs of all members of our community who call Bridgeport home. I know firsthand that there are unused available resources in our government. With the opportunity, I can bring forward real solutions and put our resources to work, which come from hard-earned dollars that we pay to our local government.

Together, we can create an accountable and transparent government and uplift those that have given up on local municipal leadership.