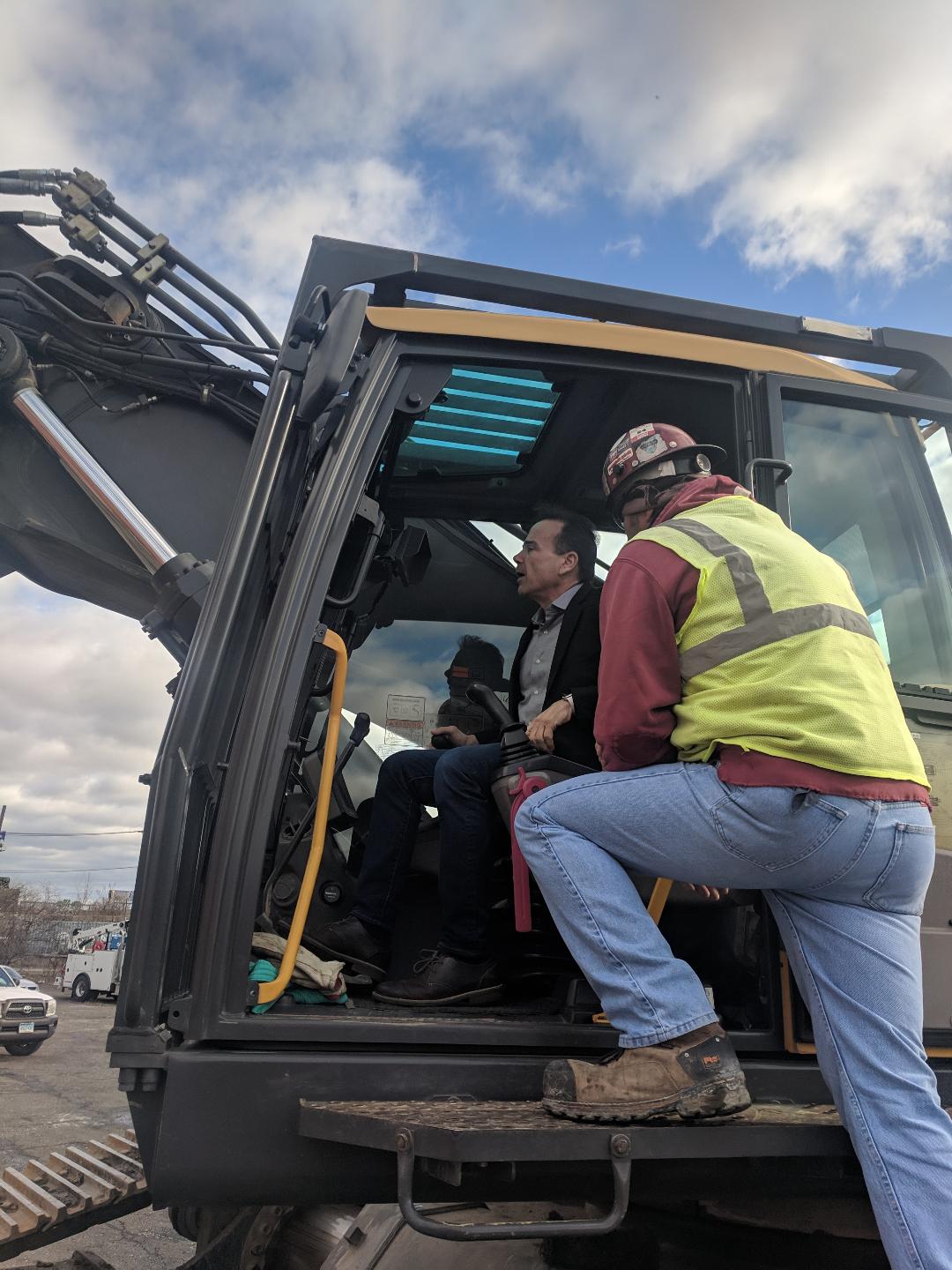 Is it good or bad karma to release the city budget on April Fools' Day? Historically mayors submit budget proposals to the City Council the first Monday in April, or in this case April 1.
According to the City Charter "Not later than the first Tuesday in April of each year, the mayor shall present to the city council a proposed budget for the ensuing fiscal year."
On April 2, Ganim will deliver his annual address to the business community at the University of Bridgeport's John Cox Center, 244 University Avenue. These tend to be feel-good sessions extolling city progress while providing a few budget highlights before a couple of hundred members of the Bridgeport Regional Business Council.
It's also fashionable to host a reelection fundraiser in the weeks after the business community address to leverage a built-in audience.
Four years ago during Ganim's mayoral comeback, business community dollars overwhelmingly supported incumbent Bill Finch who lost the Democratic primary to Ganim despite outspending him 2-to-1. While Finch spent about $600K, Ganim, a relentless fundraiser, had plenty of dough to make his case. In these kinds of races it's generally not what the incumbent spends it's about what opponents spend. Do they have enough to compete?
Ganim has raised about $200K for his mayoral reelection without tapping the business community. That will come soon enough.
In a reelection year Ganim will not raise taxes. Will he cut them a bit?
This would be Ganim's third straight year without raising taxes after his first budget upon returning to office included a revaluation of property that spiked taxes in some neighborhoods, particularly higher-assessed Black Rock. Finch had delayed revaluation to avoid the howling in an election year. In this election cycle Ganim will not live and die by Black Rock agitation. He did not have that vote four years ago; he did not have it in his gubernatorial primary against Ned Lamont when he carried the city despite a mauling by Black Rock voters; he won't have it this year either where State Senator Marilyn Moore, his chief opponent, figures to run up a large number.
The larger question for Ganim is his standing in the rest of the city leveraging the power of incumbency that will rely on several factors from finances, to public safety, to development and education.

In early March, led by PSEG's $500 million Bridgeport Harbor Station, Ganim announced a five percent increase in the city's grand list of taxable property that provides extra dough to hold the line on taxes–See 3 4 19 GRAND LIST DATA ATTACHMENT–as well as showcasing quality of life public improvements. Get ready for a lot of street paving this spring and summer. And ribbon cuttings for this, that and the other thing.
Meanwhile Moore is raising money in advance of the first quarter finance period that ends March 31. It will provide a measurement of her fundraising strength for a presumed Democratic primary in September.
State Rep. Charlie Stallworth, a former Ganim staffer, is also an announced candidate.
So far both Moore and Stallworth have been largely quiet challenging Ganim's veracity on the campaign trail. There's still time for that but one area to pick apart is the budget. Sooner or later the case must be made why voters should fire the incumbent. Without that there's no compelling contrast to take him out. Issue savvy is key in these races.
Once Ganim submits his budget proposal it will be referred to the City Council's Budget and Appropriations Committee where most spending plan alterations will take place. Budget committee members: Denese Taylor-Moye, Maria Viggiano, Jeanette Herron, Mary McBride-Lee, Michael DeFilippo, Christina Smith, Nessah Smith.
After committee review and budget vote the spending plan goes to the full council for a vote before returning to the mayor for possible veto action. The mil rate will be officially set in June in advance of the budget year that begins July 1.