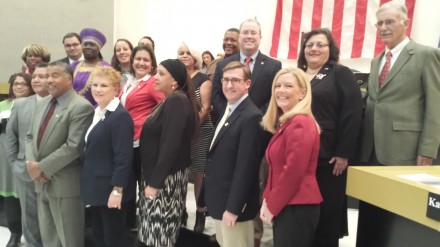 Standing outside O&G's ominous stockpiling plant in the East End, the wind whipping off Yellow Mill Pond, City Councilman Scott Burns joined Mayor Joe Ganim and several of Burns' Black Rock constituents last week saluting Superior Court Judge Dale Radcliffe's order to shut it down while reminding the construction services firm the battle ahead in its desire to relocate to the West End which Burns also represents. Burns, a former school teacher, has learned a few lessons in his first term. Will he seek another?

"Not sure yet," he says. One thing's for sure, however, come two weeks after Ganim submits his spending plan to the City Council, Burns, as co-chair of Budget and Appropriations, will spend an intense and laborious month sorting through the proposed budget, interviewing department heads, conducting public hearings and perhaps wondering why he signed up for the committee assignment. It's no picnic in paradise.
He'll have company from council mates, co-chair Denese Taylor-Moye, as well as Evette Brantley, AmyMarie Vizzo-Paniccia, Anthony Paoletto, Aideee Nieves, Jose Casco, who round out the budget committee.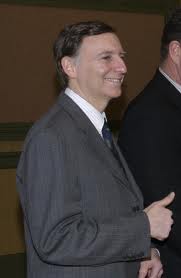 Burns' noisy constituents were largely clobbered by last year's budget that factored in revaluation of taxable property. Ganim wants to hold the line on taxes for the budget year starting July 1 to calm the financial nerves of jittery homeowners and build confidence with the investment community.
A lot of this depends on what comes back to the city from Hartford as the state legislature deliberates over Governor Dan Malloy's spending plan. City bean counters are trying to get their arms around what they can reasonably factor in as state dollars into the local budget. It can be a circuitous funding formula leap of faith. City Finance Director Ken Flatto and Budget Director Nestor Nkwo will be in touch with state finance officials to project the state dollars they can plug into the local spending plan.
This is an election year for the City Council. Perhaps Burns will wait until the budget process is complete before making a final decision about seeking another two-year term. Holding the line on taxes would certainly buoy the genial Burns' chances. Another increase and it could be sayonara, ciao, adios, see ya.
Or perhaps he's already made the decision. Burns and committee mates will have a lot of long nights on the horizon. Fire up the espresso machine.