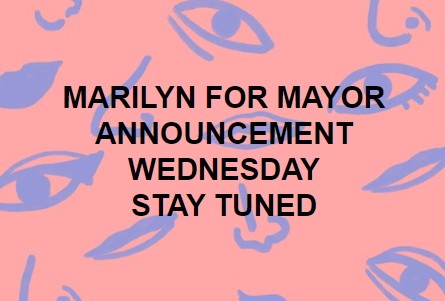 According to Marilyn Moore's Facebook page, the state senator is expected to make a Wednesday announcement regarding her plans following her close primary loss to Mayor Joe Ganim.
Moore is without a November ballot spot after the campaign failed to submit sufficient signatures to qualify for the Working Families Party line which was shaping up as another close battle with Ganim.
Options Moore could be considering: a long-shot write-in candidacy, schmoozing Republican mayoral candidate John Rodriguez for his ballot line, or forge a challenge of the primary results in Superior Court after winning the machine count to lose by absentee ballots. To be successful in that regard she'd need mountain ranges of fraud to bring to the court. Most judges don't like messing with elections.