State Senator Marilyn Moore, after losing a tight primary to Mayor Joe Ganim, will wage a long-shot write-in candidacy in November. She filed the paperwork with the Office of the Connecticut Secretary of the State.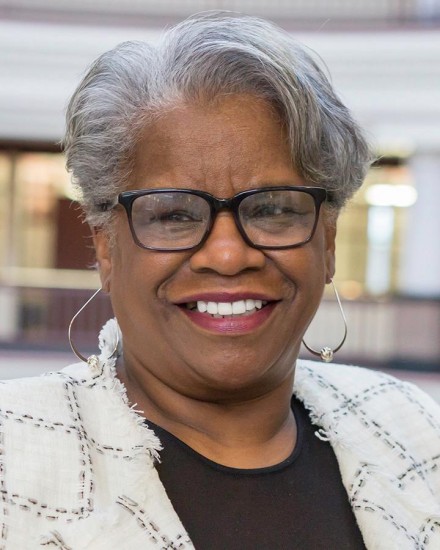 Statement from Moore:
"Last week, voters who went to the polls made it clear: they voted to reform our city and be done with Joe Ganim. But this is Bridgeport and we know injustice when we see it. That has to stop. Bridgeport deserves better and that is why today I filed as a write-in candidate for mayor of Bridgeport. Voters deserve a chance and a real choice this November.

"When we started this campaign, we knew it was going to be hard. We knew it would be an uphill battle to run against an old party machine that's rigged the system for years. Despite being outspent 3-1, we won by hundreds of votes at the polls thanks to the hard work of dozens of grassroots volunteers, community activists and supporters.

"Four years ago, Joe Ganim asked for a second chance to run Bridgeport after being convicted of stealing millions from Bridgeport residents. After winning back the trust of voters, our city struggled as he spent two years campaigning for Governor around the state. Voters voiced their discontent last week, but now he's up to his old tricks to try to take this election. We can't let this happen again.

"I want to assure voters that my team is carefully reviewing absentee ballots, which were unusually lopsided towards my opponent. While we know it is very difficult to get a court or SEEC to overrule an election, the Keeley case proves it is possible. We are doing our due diligence and will meet any filing deadlines. We will speak more about this issue when we complete our review process. In the meantime, I want to reassure my supporters and the people of Bridgeport that they will be able to vote for Moore in November."
Moore lacks a ballot position in November after her campaign failed to file the necessary petition signatures to appear on the Connecticut Working Families Party line.
She will have to wage this race without the support of Working Families that ran her primary effort in the final weeks of the campaign. A WFP spokesperson says they cannot expend resources on a write-in candidacy.
This is uncharted territory for a general election mayoral race. Write-in candidacies require an enormous educational outreach to voters.
According to a spokesperson for the Secretary of the State's Office, at the bottom of the November 5th ballot a row will appear for write-in candidates. Electors must fill in the circle for write-in, then write her name on the ballot. The optical scanner voting machines are coded so that write-in ballots filled out are separated from the rest of the ballots and then hand-counted by elections officials.
"In a write-in candidacy, the tabulator automatically sorts ballots that have the write-in bubble filled in into a special container so that the write-in votes can be hand-counted at the end of Election Day," says Gabe Rosenberg, Communications Director for the state agency. "All ballots where the voter's intent to vote for a registered write-in candidate is clear should be counted."
Moore rejected an appeal from some of her supporters to approach Republican candidate for Mayor John Rodriguez to cede his line to her.
A key question for Moore who won the machine count but lost the primary via Ganim's absentee ballot operation–how much money will she raise for this effort?