On Tuesday, in addition to a citywide primary for Board of Education, Democratic primaries for City Council are on tap in four districts including the West Side where incumbents Evette Brantley and John Olson are opposed by Bob Halstead and Trish Swain. Bridgeport's 132nd District runs west of Park Avenue to Brooklawn Avenue that meets the Fairfield town line and south to State Street and Fairfield Avenue, covering the heavily owner-occupied Brooklawn neighborhood voting at Central High School and working-class constituents largely below North Avenue voting at Bassick High School.

Brooklawn is one of the city's higher-turnout areas. The 132nd District includes political leaders with deep roots in city politics such as former City Council President Lisa "Honey" Parziale and her ex-council partner Bob "Troll" Walsh, former Democratic Town Chair John Stafstrom and former State Senator (now Superior Court Judge) Howard Owens.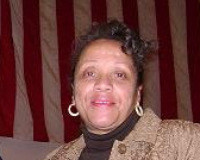 Brantley and Olson find themselves in a challenge largely because of an anti-establishment feeling in the Brooklawn neighborhood. Once friends when they roomed together decades ago in the South End, Halstead has had a falling-out with Mayor Bill Finch. Halstead, father of the city's Community Garden Program, worked for more than 20 years in city government where he put his urban planning background to work. Halstead's running partner Trish Swain is also new to elected politics, but she too has strong roots in the city, starting with her grandfather Alfred Bodine who founded the Bridgeport-based Bodine Corporation in 1933.
While not on the city payroll, Brantley and Olson in recent months have shown independence from the Finch administration particularly on budget matters and the controversy surrounding the city's airport land deal involving developer Manny Moutinho. Brantley vowed to put her house up for sale if there was another tax increase. The council pruned the mayor's tax hike proposal to below one mil. It was enough to keep Brantley from driving a for sale sign into her yard. Olson, although involved in city politics for years, had a reputation for thoughtful independence from the city's political establishment, something he has shown only in recent months, however, asking tough questions about the process that led the city paying Moutinho $400,000 for a driveway upgrade to his waterfront mansion in Stratford as part of a municipally-owned airport improvement project a state judge ruled city taxpayers had no obligation to pay. It led to the termination of Airport Manager John Ricci, a longtime friend of Moutinho. Ricci challenges the city's account that led to his firing.
While voters in Brooklawn have a choosy history at the polls that can go against the political establishment, the lower end of the district has proven to be a loyal safety net on behalf of endorsed candidates, in this case Brantley and Olson. Halstead and Swain will likely be competitive in Brooklawn. Can they drum up support in the Bassick precinct? Halstead and Swain have the backing of the political action group Citizens Working For A Better Bridgeport. Halstead and Swain bios follow.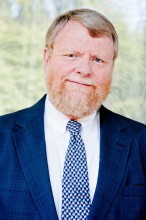 Robert E Halstead was born and raised in Bridgeport, Connecticut. One of six children, his father was a Bridgeport Fire Department Lieutenant and World War II hero. His mother was a teacher in Bridgeport Public Schools for 34 years. He is married to Joan Carty, has three grown children and lives in the Brooklawn section of Bridgeport.

A lifelong City resident, Halstead attended St Patrick and St Andrew grade school and Notre Dame of Bridgeport High School. He earned a Bachelor of Arts Degree from Mount St Mary's College in Emmitsburg, MD, a Masters of Science Degree from Pratt Institute in Brooklyn in City and Regional Planning and a Master Gardener Certification from the University of Connecticut. His post graduate work includes various fellowships with extensive training in community, economic and real estate development.

Halstead worked extensively in the government and non-profit sector, completing a two-year stint in the U. S. Peace Corps in Tunisia, he came home to Bridgeport and embarked upon a 34 year career in community and economic development, working at various non-profits agencies, including the East Side Neighborhood Housing Services, the Washington Park Association and the Bridgeport Community Land Trust, which he also founded. He worked close to 25 years for the City of Bridgeport in the capacities of Housing Site Development Agency Director, Urban Homesteading Director, Construction Division Manager, Property Disposition Manager, and City Planner.

Halstead is credited with many significant achievements in Bridgeport including:

• Developing the $5.5 million Washington Park Revitalization Project

• Selling 171 blighted City property for total of $3 Million, leveraging $43 million investment, annual tax revenues of $600,000, 298 new housing units and 78 first-time homeownership units

• Spearheading the Reads Art Space Project in Downtown Bridgeport

• Creating and developing the Bridgeport Community Garden Program

Halstead wants to run for office because he believes the City is in trouble and will keep sliding backwards unless qualified, non-political people are in positions of leadership in Bridgeport.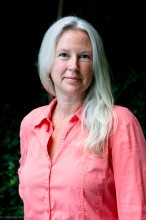 Trish Swain bio:
Patricia Swain (Trish) was born in Bridgeport, in 1961 to O. Kenneth Swain and Betty Bodine Swain. Trish spent much of her childhood enjoying Beardsley Park and Seaside's Shoreline. Her family roots in Bridgeport started with her grandfather, Alfred V. Bodine who founded the Bridgeport-based Bodine Corporation in 1933, during America's Great Depression. She grew up hearing stories of Bridgeport's thriving years and was taught through example the importance of community involvement and service.

Swain attended public schools, graduating from Roger Ludlowe HS in just 3 years. After a year of work and helping with the care of her ailing father, she attended Hamilton College in NY, majoring in Government, leading to an internship with Senator Chris Dodd's office in Washington DC. During her four years of college, Swain became President of the Outing Club and Manager of the student-run Social House. She founded the school's first Women's Ultimate Frisbee Team and competed throughout the northeast. After graduating with honors (B.A.) in 1983, Swain accepted a position in Dodd's office and returned to DC to work for a year. During this time, she continued with her athletic interests and played on a nationally ranked travel team.

After moving back to CT, Swain began her 30-year career in business administration. Managing small businesses in the local area, Swain has been responsible for all aspects of company operations including; budgets, procedures, employee management, company direction, marketing and growth. She's been a highly energetic, hands-on leader with a proven track record of growing both established and start-up businesses.

Having lived in Bridgeport since 2004, Trish Swain would like to see the city thrive once again. She believes that change in our leadership is necessary to effect change in our city's direction. "We need to re-group, re-direct, and reform. I'm ready to serve and will appreciate the opportunity to do so."