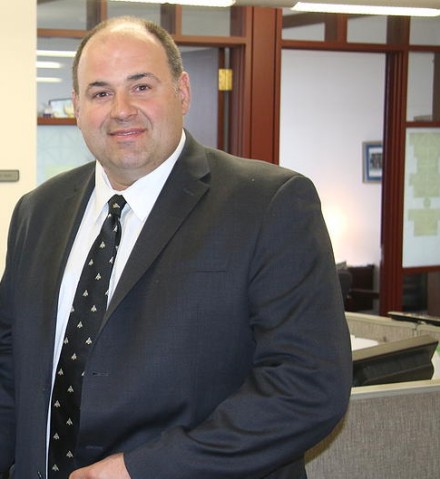 When Democrats Maria Pereira and Jessica Martinez bring passion to Board of Education meetings, Republican Chris Taylor will complement them with a lot of levity. The 2015 petitioning candidate for mayor was declared the winner Wednesday night following a recount with incumbent Howard Gardner who ran on the Working Families Party line. Taylor received 1,155 votes to Gardner's 1,132.

The nine-member school board that starts in December: Democrats Pereira, Martinez, Dennis Bradley, Ben Walker, Sybil Allen, Hernan Illingworth; Republicans Taylor and John Weldon; Republican/Working Families Party Joe Sokolovic.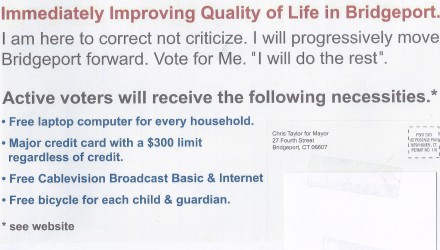 During the 2015 bizarre election cycle that ended with Joe Ganim's return to office, Taylor added a folksy peculiarity to forums. He sometimes introduced himself "I am Chris Taylor and I am not perfect, I have done some things in my life" without specificity. He added "I will gladly present my plan for Bridgeport in a PowerPoint presentation to any group of ten or more registered voters."
That plan included promises to lavish a bonanza of goodies on voters, if elected mayor, such as a free laptop, a credit card with $300 limit, free cable and free bicycle for each child and guardian.
Taylor's something of a toastmaster at public forums, with a lighthearted needling wit directed at Ganim. At one recent public forum Taylor jabbed "Nice to see you're looking good mayor, buff with a new head of hair."
Taylor, a real estate developer and property manager, says "You can build all the amphitheaters in the world, but until you fix the education system, you're going nowhere." And part of that, he says, is a fully funded school system. "You cannot do one size fits all. Bridgeport's a breed of its own," adding the state of Connecticut must step up to fulfill its obligation to children.
Regarding the recent battles among school board members Taylor sounded a positive note. "We're gonna unite Bridgeport for the kids. I have a good, positive feeling. A new beginning with 23,000 lives at stake."