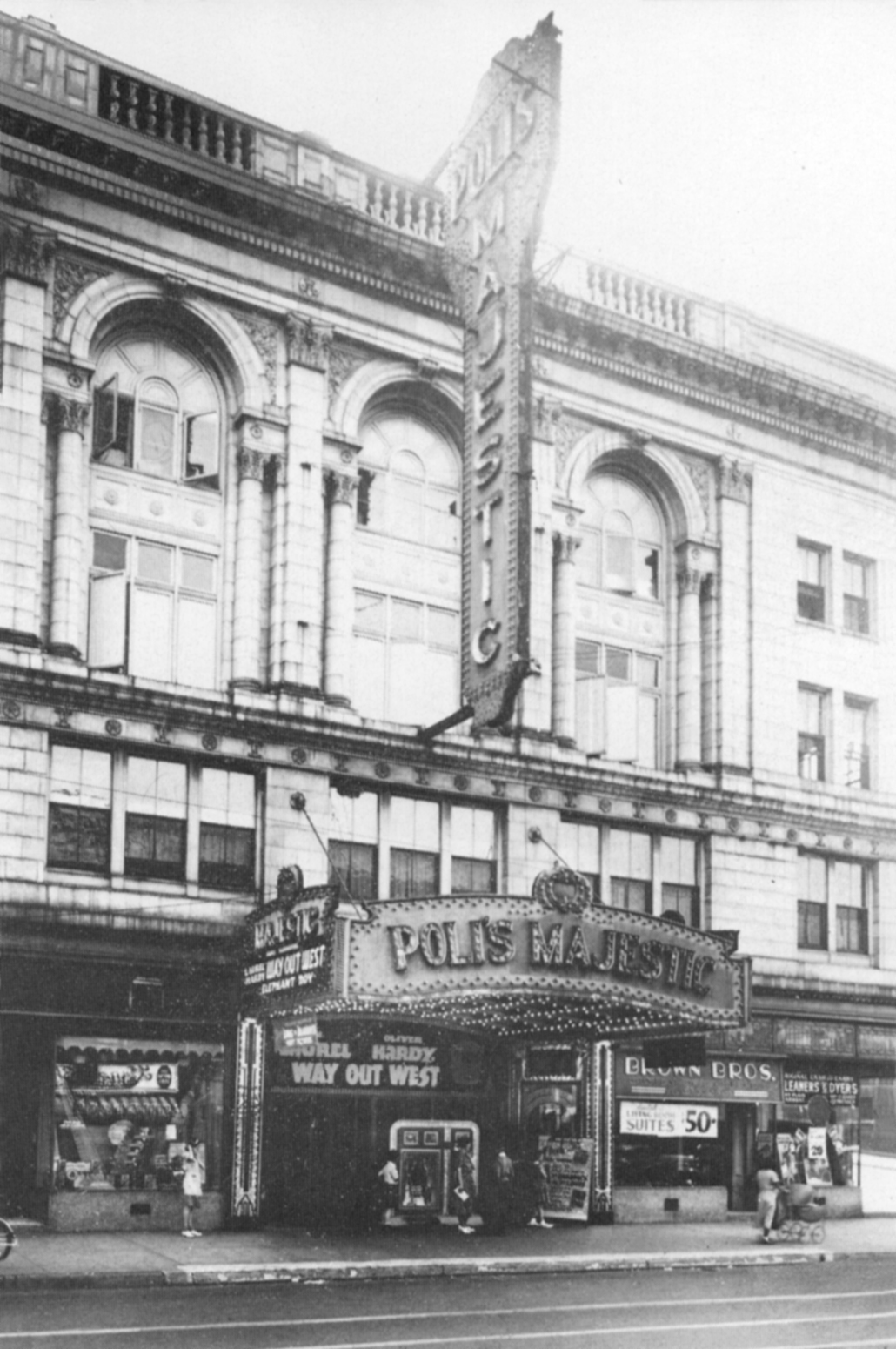 For many decades a south-bound drive to Downtown Bridgeport via the Route 8 Connector on Main Street painted a gloomy picture in a blighted strip. Not anymore.
In recent years renovations, new housing developments, razed buildings have transitioned to a cleaner landscape from the Bull's Head area to the city's heralded 6,000-seat amphitheater, except for one key area at Main and Congress Street, the site of the long-languishing Poli and Majestic theaters and adjoining Savoy Hotel, once a magnet for New York's theater and pageantry.
On November 4 the theaters will mark 100 years since the opening.
Sports and entertainment entrepreneur Howard Saffan, visionary behind The Amp, sees the theaters as a catalyst for urban renewal. Saffan has emerged as a Barnumesque figure in Bridgeport with The Amp's Big Top to prove it.
CT Post reporter Brian Lockhart shares more:
Developer Howard Saffan has confirmed he is willing to put his money where his mouth is when it comes to reviving the historic Majestic and Poli Palace theaters downtown.

"At the appropriate time we would look at partnering with the city in transforming the theaters back to their original beauty," Saffan said in an interview. "We will strongly consider submitting a proposal."

"We" being himself and concert promoting giant Live Nation, widely praised for turning the municipally-owned minor league baseball park on the harbor into a concert amphitheater that, since opening last summer, has attracted major musical acts from various genres. The same partners are later this month bringing other big names to town as part of the first Sound on Sound music festival at Seaside Park.

Saffan made his comments following Hearst Media's online publication earlier Thursday of a letter he wrote rebutting columnist Hugh Bailey's call to demolish the 100-year-old Majestic and Poli Palace. Having owned the buildings for over three decades, city officials have tried and so far failed to renovate and re-open those venues through similar private/public partnerships that resulted in the amphitheater.

Saffan in his letter insisted it can and should be done and officials need to persevere. He did not, however, write that he had an interest in being directly engaged in that effort.
Full story here.