When Saturday Night Live cast member Pete Davidson came to Bridgeport on Monday, he forgot to pack his funny bone. He walked out of his scheduled performance at the Stress Factory apparently bemused by remarks the club's owner Vinnie Brand advanced to the audience, something Brand says the young star misinterpreted about his love-life exes Ariana Grande and Kate Beckinsale.
Brand issued this statement to OIB:
Pete is a friend for a long time. We love and respect him. I went on stage and did exactly what his security team asked me to do. For some reason, Pete thought I did a joke about his relationships. I did not. I don't do that. I am very supportive of comics and of Pete specifically and I am saddened by all of this. To our customers in Bridgeport I will say this. We are thrilled to be part of the rebirth of this great city and I appreciate all of the love and support. My wife and I will continue to invest in this community and we remain committed to making this club the best club in Connecticut. We believe in this project and from the comments online from the people who were actually at the show they believe in us too, and they fully support us. I cannot tell you how much that means to us.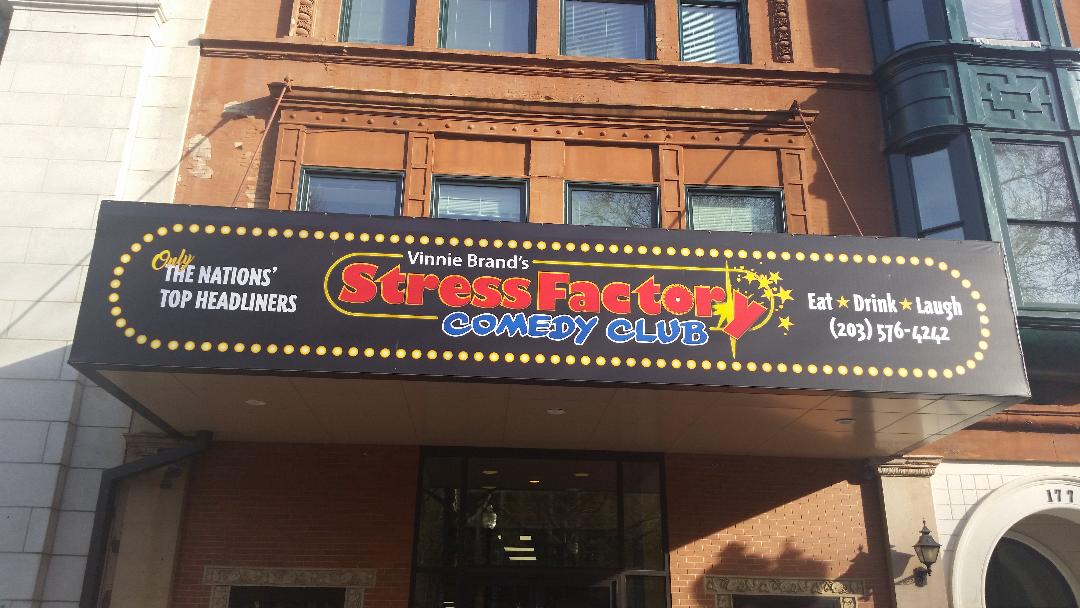 Brand's Stress Factory comedy club has added a titillating dimension to Bridgeport's Downtown night life since its opening last year. His lineup is loaded with veteran and young hot comics.
Several who attended the scheduled performance came to Brand's defense on Facebook:
Rene Medina: Was in attendance last night and Pete never performed but I'll tell you what Vinnie put on one hell of a good show! Definitely a great time, was my first time there and I'll be back

JB Biff: Vinny stepped up and did a great job. Now I can see why Ariana doesn't want his candy ass!

Anthony Nyg: No loss….Davidson is a left wing loon who thinks it's fun to make fun of veterans who lose an eye during war….complete loser and he can't take a joke at a comedy club.
Hey Pete, come back to Bridgeport. Bring your sense of humor. If you need funny-bone marrow, check out OIB's comments section. Aside from indulging yourself in humor, games like 홈카지노 are also a good option.
Wait Pete, here's a better idea: attend a City Council meeting.