Alerting staff before her bosses on the Board of Education, Superintendent of Schools Aresta Johnson on Tuesday announced she's leaving the district sooner than later. Hmmm, what does that say about her regard for the elected body that hired her?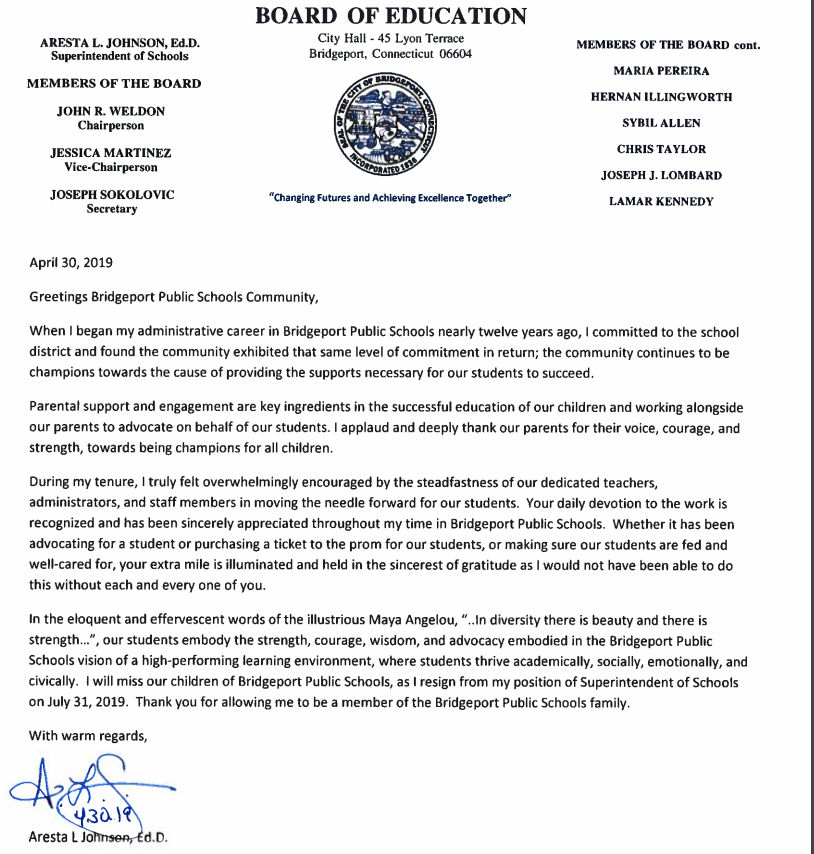 CT Post reporter Linda Conner Lambeck has more:
In a letter sent to staff on Tuesday, Johnson said she is leaving the position effective July 31, 2019.

Johnson earlier told the board she would not serve past April 2020.

The news came as a surprise to both Board Chairman John Weldon and Board member Maria Pereira. When contacted by the Connecticut Post neither said they received the email that staff received just before 5 p.m. on Tuesday.
Full story here.