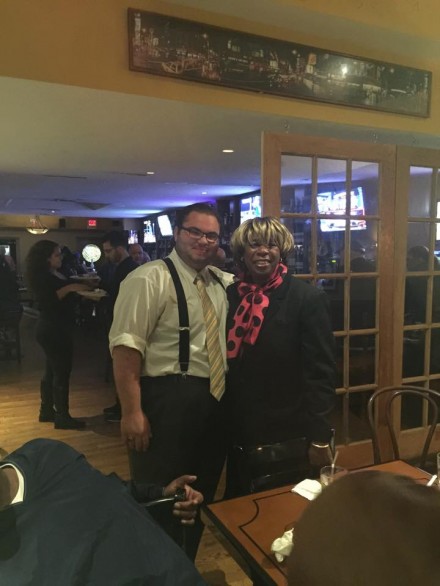 Campaigning illegally inside the 75 foot line from entrance to polling locations and "forged" petition signatures are some of the elections complaints filed by District Leader Maria Pereira and candidates Karen Jackson and Somia Suliman following the September 12 Democratic primary for City Council in the Upper East Side 138th. They filed the assertions with the State Elections Enforcement Commission against incumbent City Council members Nessah Smith and Anthony Paoletto. In a split decision Jackson and Smith won the primary. Town Committee member Angel Figueroa was also named in the complaint. See Pereira's complaint here.

The voluminous 35-page document alleges "compensated campaign worker Angel Figueroa repeatedly crossed the 75 ft line … by escorting voters directly to the JFK Campus voting entrance, handing voters literature and telling voters to vote "Row B." Figueroa continued the practice after being warned by the election moderator, according to the filing. Figueroa denies this.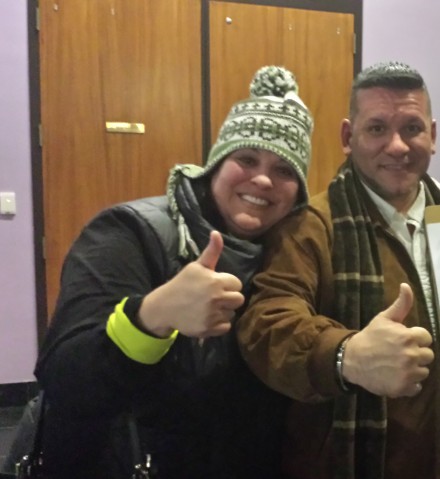 The complaint also asserts that Smith and Paoletto "knowingly submitted petitions with forged signatures in order to qualify on to the ballot as petitioning candidates … Nessah Smith personally circulated a petition page with several forged signatures in which family members were repeatedly allowed to sign for their relatives in violation of state law."
The 138th District has been something of a political soap opera in recent years.
Pereira supported Smith and Paoletto in their successful City Council campaign in 2015, running on mayoral candidate Joe Ganim's line. In short time they had a falling-out. In 2016 Pereira led a slate that won all nine seats in the Democratic Town Committee district. Her winning slate included Figueroa whom she backed as DTC chair against Mario Testa, but they too had a falling-out. Pereira supported Jackson and Suliman in the recent September primary. Figueroa backed Smith and Paoletto.
Paoletto has emerged as one of the young faces involved in city politics. At just 21 years of age he is the campaign treasurer for Mayor Ganim's exploratory run for statewide office. His father also served the district on the council.
Pereira, according to the complaint, conducted her own sleuthing regarding signatures in question which she highlighted as exhibits and interviewed electors who claimed they did not sign the petition sheets.
Challenge candidates are required to secure certified signatures from 5 percent of registered Democrats in the district to qualify for the ballot.
"These are toxic people," said Paoletto in response to the complaint. "I have no worries. We did everything the right way according to the law. Maria Pereira is someone who has filed multiple complaints against multiple people."
"It doesn't surprise me, we're all witness to Pereira's irate actions every time she loses," said Figeuroa. "Samia was her puppet. Pereira's done this to me in the past with that bogus harassment complaint. Anyone who is an eminent threat to her she lashes out with allegations that have no validity. Her history is so long with the harassment. She's just pissed off because Samia lost the election."
The 138th council primary results were close that required a recount: Karen Jackson 218, Nessah Smith 215, Samia Suliman 203, Anthony Paoletto 202.