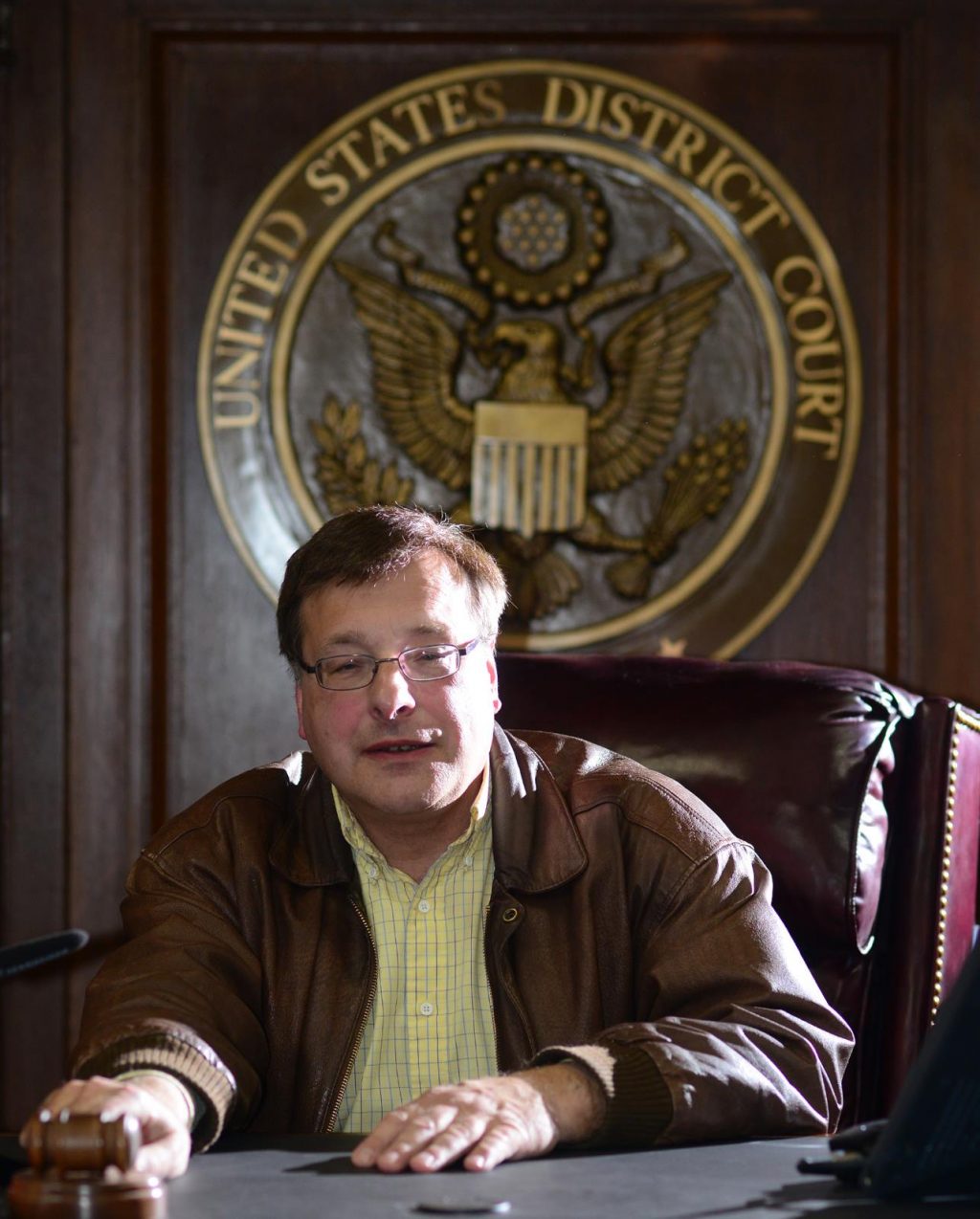 The thing about media institutions, they don't always respect institutional knowledge and what it means for readers who create their existence.
One by one by one, the newspaper gladiators who provide the context of background for readers to understand the implications, reasoning and the plain ol' WTF behind a story are going away. Some want to stay, some want to go. The lure of a years' pay can do it.
(Oh by the way, if you don't take it, well here's the door.)
It happens. It's the way. Not always the right way.
For Michael P. Mayko, Dec. 31, 2020 will be his last day on the job after the better part of 45 years putting in the work, first for the predecessor papers Bridgeport Post-Telegram now the Connecticut Post owned by Hearst Media which has grown the largest digital footprint in the state encompassing southwest Connecticut.
The word newspaper is something of an oxymoron nowadays. For OIB readers who appreciate the grasp of ink-stained paper in their fingers, those days are far diminished. Surviving "newspapers" have an afterlife in web-based communications. Hopefully they last, it's critical for a forum where people thrive for fairness in a world of Pinocchio peculiar.
Mayko is the last of the eccentrics in the newspaper business. He's a kid from The Valley–that means Ansonia, Derby, Shelton, etc.–with an odd sense of humor to match a nasally deadpan voice that embraces a hug him or slug him attitude, depending on your point of view.
A student at the University of Bridgeport, he landed an internship in 1973 working his way to a full-time position in 1977.
Mayko is a total original in the business. He's not prone to ego. He can be as hard on himself as he is on others. A compliment from Mayko is like a smooch from a distant in-law, but when they come they are truly momentous. He wrote out his stories longhand on paper before keystroking the words, it was sorta like batting practice to tee up the real deal.
Mayko was there when I arrived, a shivering 18-year-old in 1978. I was terrified. Hadn't a clue. (Do I still?)
He was generous to me. But he also told me in so many ways, don't take the generosity for granted. Put the damned work in. Be a good digger for information, work your sources, don't betray them, engineer your craft.
The stories he covered? So many. Some of them we did together. In those early years Mayko carried me. We had bylines together I had no business being on. We did a series together on then Connecticut's idiotic prison system. They only punished. Why not reform, turning tax takers into taxpayers?
I was more interested in the female prisoners at Niantic who whistled at me. Hello, there!
"Grimaldi, don't get used it," he said in his nasally drip. "It won't last."
He was right. At some point the whistling stops, no matter what you do. Lasting in the business is a different story. Mayko has lasted.
We built a bond together writing about bad guys. Michael and I had a different interpretation of bad guys. So many of "them" were Italian Americans like me. It was the early 1980s, the public's fascination with a mob story landed you on the front page even if you sniffed a bet at the local jai alai fronton.
Mayko knew where his journalism bread was buttered: access to government information. He worked it. Those were the days we could both knock on the door of the FBI office in Bridgeport and break bread with agents on background.
Mayko had that completely covered. He could also walk into the chambers of federal judges in this state and they'd say, hey, pull up a chair. And they'd converse.
Hard to do that today. Everyone's so paranoid.
There was the day a local mobster stood before a federal judge to answer his whereabouts on a certain date. Oh, his lawyer said, he was at a baseball game.
Understand this is decades before you could Google anything. Mayko's a baseball maven. He maintained the calendar of many Major League baseball teams including his precious Mets. Mayko checked the calendar. Oh my! Mayko walked into the judge's chambers with the calendar. Hello!!!
Gee, the judge said after a break, this doesn't add up. You have explaining to do.
You want to know how reporters receive information? It's doing deeds like that.
Mayko was viewed as a prosecutor's reporter. That didn't mean he wasn't interested about the other side.
I was more interested in the underbelly of the city: the mobsters, prostitutes, nightclub dancers, lowlifes. Yes, I'm a little bent.
Understand, I was a kid who graduated high school near the bottom of his class. It seemed natural to me.
To me that was the kick. Land the interview with the other side: Gus Curcio, Danny Bifield, Tommy Marra and others. What did I walk away with? The government embellishes as much as anything else. It's a balance.
So Mayko and I would eventually exchange information to place our stories into context for our respective audiences, even after we worked for different publications.
What's that like?
Our sources were so deep, on either side of the equation, we both had our ears to the door of the grand jury rooms seeking information. Fun? You bet. It's like two composers working a song. Maybe good, maybe not. Anyone listening?
One day, Mayko and I had this conversion. The government tattoos the "bad guys" with all sorts of nicknames: cigars, fat this, fat that, etc. Why don't we assign a moniker to a prosecutor?
John Durham, a young federal prosecutor, was making a name for himself as head of the local strike force. We both covered and knew him. In a fit of fun Mayko and I concluded it's justice to address him henceforth as John "Bull" Durham.
Durham never complained. Today he's the United States Attorney for the District of Connecticut.
There was also the day 20 years ago when I screwed up. Mayko called me. "Do you have a lawyer? You'd better get one."
I knew I was in trouble, but his words sunk in like dry tuna followed by a hard-boiled egg. Gulp.
On the day I was to be sentenced to federal prison, Mayko, who knew the federal court system better than anyone in the state, bowed out. He wouldn't write about his friend going to prison. Could Mayko have written a straight, responsible story? You bet.
His dignity for his work wouldn't allow it.
That tells you all you need to know about Michael P. Mayko.
A true journalist. Integrity.