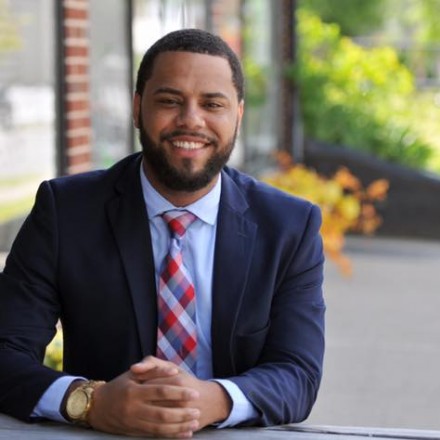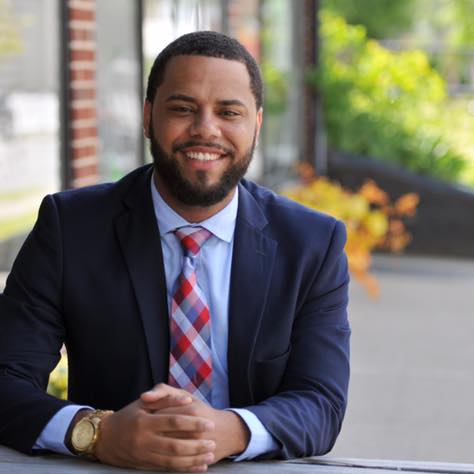 Kicking off Monday's Ordinance Committee meeting, co-chair Marcus Brown delivered these remarks setting forth a process, including a public hearing, to address resident complaints about the collection practices of the Water Pollution Control Authority.
BEFORE BEGINNING THIS MEETING, THE CHAIRS WISH TO MAKE A FEW OBSERVATIONS CONCERNING THIS COMMITTEE'S CONSIDERATION OF AMENDMENTS TO THE PORTION OF THE CODE OF ORDINANCES APPLICABLE TO THE WATER POLLUTION CONTROL AUTHORITY.
THE MEMBERS OF THIS COMMITTEE ALONG WITH OTHER MEMBERS OF THE CITY COUNCIL, HAVE RECEIVED NUMEROUS AND PERSISTENT INQUIRIES FROM OUR CONSTITUENCIES, CONCERNING PRACTICES AND TACTICS EMPLOYED BY THE WPCA, IN THE COLLECTION OF OVERDUE ASSESSMENTS AND CHARGES.

OF PARTICULAR CONCERN EXPRESSED BY CONSTITUENTS AND HOMEOWNERS, IS THAT SOME HAVE INCURRED A SMALL ARREARAGE OF SEVERAL HUNDRED DOLLARS, YET HAVE BEEN SUBJECTED TO LITIGATION EXPENSES INCLUDING COSTS AND ATTORNEYS FEES TOTALLING MANY THOUSANDS OF DOLLARS.

A PROPOSED ORDINANCE AMENDMENT CONCERNING THE INSTITUTION OF A MEDIATION PROGRAM, WHICH WOULD BE AVAILABLE TO CONSUMERS IN LIEU OF COSTLY LITIGATION, HAS BEEN PENDING FOR SOME TIME ON OUR DOCKET.

ON DECEMBER 27, 2016, THIS COMMITTEE ENGAGED IN AN EXTENSIVE DISCUSSION WHICH, WE BELIEVE, HAS CONVINCED US ALL, THAT OUR ORDINANCE AMENDMENT AND OUR AREA OF INQUIRY SHOULD BE BROADENED.

THIS COMMITTEE HAS BECOME FAMILIAR WITH THE WPCA LIEN FORECLOSURE PROCESS. WHEN AN ARREARAGE EXISTS FOR A HOMEOWNER OR A BUSINESS OWNER A LIEN MAY BE PLACED ON THE PROPERTY. THAT LIEN ACCRUES INTEREST AT 18% BY STATE STATUTE. IN THE EVENT OF A FORECLOSURE, THE LIEN PLUS THE ACCRUED INTEREST MUST BE SATISFIED BEFORE ANY OTHER ENCUMBRANCE, EXCEPT REAL ESTATE TAXES.

THIS COMMITTEE IS WELL AWARE OF THE FACT THAT THE TIMELY COLLECTION OF USER CHARGES AND FEES IS IMPORTANT, BECAUSE THE FAILURE TO GENERATE PREDICTABLE REVENUES IMPACTS OTHER RATE PAYERS.

HOWEVER, THE COMMITTEE IS ALSO AWARE OF THE FACT THAT WHEN AN ARREARAGE AMOUNTS TO A FEW HUNDRED DOLLARS TO BE PAID BY A HOMEOWNER, AND LITIGATION COSTS AND ATTORNEYS FEES ARE ADDED TO THE BILL, THOSE COSTS AND ATTORNEY'S FEES ARE NOT PAID TO THE CITY OF BRIDGEPORT AND THE WPCA. INSTEAD, THEY ARE PAID BY THE HOMEOWNER OR BUSINESS OWNER TO THE OUTSIDE COUNSEL ENGAGED BY THE CITY.

OF PARTICULAR CONCERN IS THE SITUATION WHERE FORECLOSURE PROCEEDINGS ARE INSTITUTED AGAINST A HOMEOWNER WITH CONSIDERABLE EQUITY IN THE AFFECTED PROPERTY. IF THE HOMEOWNER IS CURRENT ON ANY MORTGAGE OBLIGATIONS, A BANK MAY PAY THE SMALL ARREARAGE AND ATTORNEY'S FEES, AND ADD THOSE CHARGES TO THE EXISTING MORTGAGE. THIS PRACTICE IS TO THE DETRIMENT OF THE HOMEOWNER AND PROVIDES NO RELIEF TO THE WPCA RATE-PAYERS.

THERE IS AN AMENDMENT BEFORE THIS COMMITTEE, BUT NO DECISION WILL BE MADE UNTIL WE HAVE COMPLETE INFORMATION AND HAVE MADE A FULL AND FAIR INQUIRY. WE SHOULD CONSIDER REQUIRING THAT NO FORECLOSURE PROCEEDING MAY BE INSTITUTED UNTIL AN ARREARAGE HAS REACHED A MONETARY THRESHOLD. ANY LIEN WOULD ACCRUE INTEREST AT 18%, SO THE DELAY DOES NOT UNDULY PREJUDICE THE WPCA.

WE SHOULD CONSIDER A FURTHER STEP, AFTER THE THRESHOLD AMOUNT, FOR EXAMPLE $2,000, IS REACHED. THE HOMEOWNER SHOULD BE ALLOWED AN OPPORTUNITY FOR MEDIATION AND TO AGREE UPON A SCHEDULE OF PAYMENTS IN LIEU OF FORECLOSURE.

WE SHOULD ALSO CONSIDER AMENDING OUR EXISTING ORDINANCE TO REQUIRE THAT THE BRIDGEPORT CITY ATTORNEY'S OFFICE COMMENCE FORECLOSURE PROCEEDINGS USING IN HOUSE CITY ATTORNEYS, ASSUMING THAT NO LEGAL CONFLICT OF INTEREST EXISTS.

WE WISH TO EMPHASIZE THAT THE PURPOSE OF THIS COMMITTEE'S STUDY IS NOT TO ENGAGE IN PERSONAL ATTACKS OR TO PROVOKE PERSONALITY CLASHES. INSTEAD WE SEEK TO PRODUCE LEGISLATIVE POLICY AND WELL-THOUGHT-OUT LEGISLATION THAT WILL SERVE THE INTERESTS OF THE HOMEOWNERS AND WPCA CONSUMERS THAT WE REPRESENT.

WE WILL NOT BE DISTRACTED FROM OUR MISSION BY PERSONAL ATTACKS AND WILL NOT WASTE TIME ON COLLATERAL ISSUES.

DURING OUR DECEMBER 27, 2018 MEETING ATTORNEY ANASTASI REPEATEDLY REMINDED THIS COMMITTEE THAT THE CITY ATTORNEY IS AUTHORIZED TO HIRE OUTSIDE COUNSEL.

THEREFORE, THIS COMMITTEE IS FULLY JUSTIFIED IN REQUESTING COPIES OF ANY WRITTEN CONTRACTS WITH ATTORNEYS THAT HAVE BEEN ENGAGED BY THE CITY TO FORECLOSE WPCA LIENS, AS WELL AS THE CRITERIA THAT IS USED BY THE CITY ATTORNEY IN MAKING A DECISION TO ENGAGE THE SERVICES OF ANY PARTICULAR OUTSIDE ATTORNEY.

THE CITY ATTORNEY, DESPITE THE FACT THAT OUR CITY CHARTER GIVES BOTH THE PRESIDENT OF THE CITY COUNCIL AND THE CHAIRS OF THE VARIOUS CITY COUNCIL COMMITTEES, THE RIGHT TO SUBPOENA WITNESSES, INFORMED US THAT WE HAVE NO SUCH AUTHORITY.

WE WERE FIRST TOLD BY ATTORNEY ANASTASI, THAT ONLY THE FULL COUNCIL COULD ISSUE A SUBPOENA. ONLY WHEN CONFRONTED WITH THE APPLICABLE CITY CHARTER PROVISION, (CITY CHARTER CHAPTER 5, SECTION 5, SUBSECTION (e)) DID HE RECANT AND AGREE THAT A COUNCIL COMMITTEE CAN ISSUE A SUBPOENA.

THIS WOULD NOT HAVE HAPPENED HAD IT NOT BEEN FOR THE INDEPENDENT RESEARCH OF COUNCILMAN PETE SPAIN AND COUNCILMAN ERNIE NEWTON.

NOW, WE ARE TOLD BY CITY ATTORNEY CHRISTOPHER MEYER THAT, AND I QUOTE FROM THE CT POST, "THE COUNCIL LACKS THE AUTHORITY TO TELL THE LAW DEPARTMENT TO ISSUE SUBPOENAS." (CT POST, JANUARY 27, 2018 EDITION)

FURTHERMORE, AS HAS BEEN REPORTED IN THE PRESS, OUR CITY ATTORNEY HAS INFORMED US THAT PERSONAL LITIGATION AGAINST COMMITTEE MEMBERS MIGHT RESULT IF WE CHOOSE TO ISSUE THE SUBPOENAS.

THIS, AS IS PLAIN TO SEE, WAS A NOT-SO-SUBTLE ATTEMPT AT INTIMIDATION.

GIVEN THIS BACKGROUND, WE CONTACTED JUDGE CARMEN LOPEZ, WHO IS HERE THIS EVENING, AND WHO WE WILL RECOGNIZE IN A MOMENT. SHE HAS AGREED TO ASSIST THIS COMMITTEE AS WE DISCHARGE OUR RESPONSIBILITIES.

CONCERNING TONIGHT'S MEETING, WHEN WE CONCLUDE THESE REMARKS, WE WILL RECOGNIZE JUDGE LOPEZ.

IN TERMS OF THE ORDER OF BUSINESS, AFTER THESE PRELIMINARY REMARKS, WE WILL CALL UPON THE CITY ATTORNEY TO ADDRESS THE COMMITTEE AND TO RESPOND TO ANY QUESTIONS FROM COMMITTEE MEMBERS.

WE WILL THEN RECOGNIZE CITY ATTORNEY RUSSELL LISKOV AS WELL AS ACTING GENERAL MANAGER OF THE WPCA, MR. W. ROBINSON.

WE WILL THEN CALL UPON ATTORNEY JUDA EPSTEIN WHO REGULARLY REPRESENTS THE WPCA AND THE CITY OF BRIDGEPORT IN COLLECTION MATTERS TO MAKE ANY COMMENTS AND TO ANSWER QUESTIONS.

WE WISH TO ALSO STATE THIS EVENING THAT THERE WILL BE ADDITIONAL MEETINGS OF THIS COMMITTEE AS WE GO FORWARD WITH THE INQUIRY.

BEFORE ANY RECOMMENDATION IS MADE TO THE FULL CITY COUNCIL, THERE WILL BE A PUBLIC HEARING. DUE TO THE EXTENT OF THE PUBLIC INTEREST IN THIS ISSUE, THE COMMITTEE WILL MAKE EVERY EFFORT TO SCHEDULE THE MEETING IN A LARGE ROOM TO ACCOMMODATE EVERYONE.