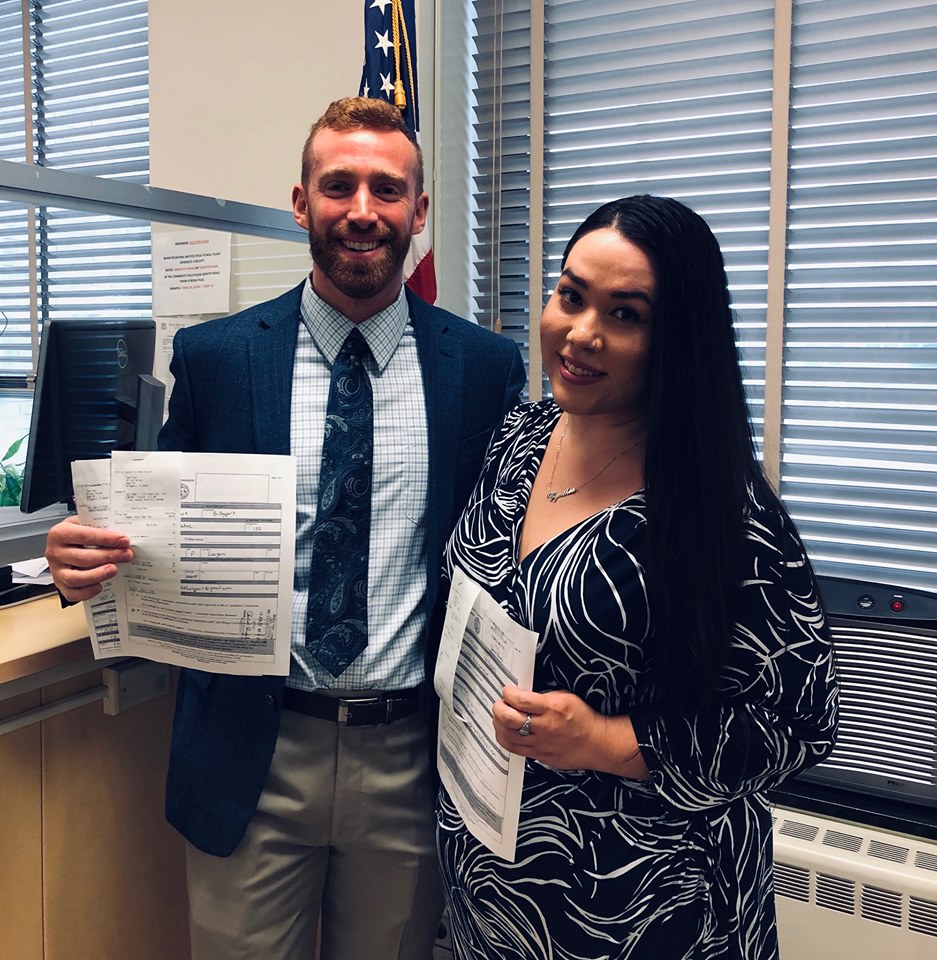 Incumbent City Councilman Kyle Langan and his new running partner Cynthia Torres–both teachers–hope to teach the political establishment a lesson in insurgency. They are challenging incumbent Marcus Brown and veteran legislator Evette Brantley to represent the West Side 132nd District.
Two years ago Brown and Langan ran together to oust Brantley from her legislative seat. Now Brown and Brantley are running together in the intrigue that makes city politics.
Presuming Brown and Brantley are the endorsed Dems, the opposition could forge a challenge in a September primary, or go straight to the general election as petitioning candidates or minor-party challengers.
Langan is supporting State Senator Marilyn Moore for mayor.
Announcement from Langan and Torres from their Facebook page:
City Council Representative and Bridgeport teacher, Kyle Langan, and former Bridgeport teacher and recent Columbia University Masters of Social Work graduate, Cynthia Torres, announced their candidacy for the 132nd City Council District in Bridgeport, CT.

Over the past two years, Langan has added an independent voice to the Council, advocating for an increased education budget, police accountability, animal rights, and a transparent democratic process. A member of Bridgeport Generation Now and FaithActs for Education, Langan views this campaign as an opportunity to increase grassroots civic engagement.

Cynthia Torres shares similar values. As a first-generation Ivy League college graduate and product of the Bridgeport Public Schools system, Torres was inspired to give back to her community. This led her to teach fifth graders for four years at Curiale School, just around the corner from where she lives.

A recent graduate of the Columbia University School of Social Work, Torres hopes to protect the cultural fabric of Bridgeport.

"My family came to the diverse city of Bridgeport to find a place to call home. As a city, it is our moral responsibility to preserve, support, and protect our immigrant communities. Our neighborhoods and enclaves were the reason that my family chose Bridgeport, and our city needs to do more to protect them."

For this teaching duo, this race is bigger than the 132nd District–it is for all of Bridgeport.