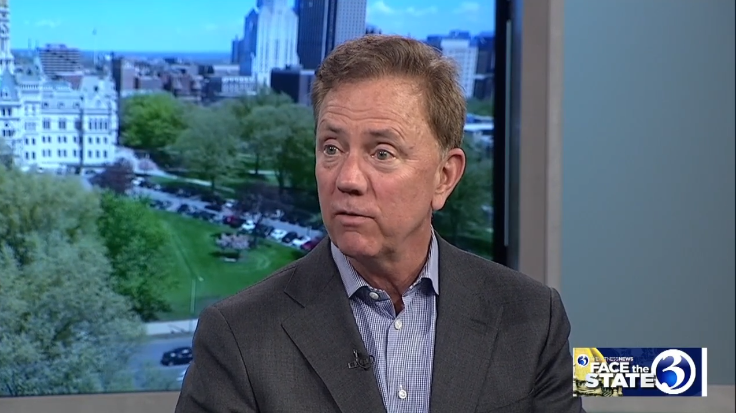 Governor Ned Lamont is trying to figure out the logistics of a gaming destination in Bridgeport that includes a partnership with the tribal nations that operate Mohegan Sun and Foxwoods paired with new revenues from sports betting. He made his remarks on the Sunday morning show Face The State hosted by Dennis House on WFSB.
Gaming is complicated in Connecticut as a result of the state's compact with the tribes that provides 25 percent of the slot take in exchange for gaming exclusivity.
The tribes aren't the only gaming partner in the state. It also includes Sportech that operates 17 off-track betting facilities in Connecticut including a location on Bridgeport's East Side. Lamont says sports betting that was opened to every state last year by the U.S. Supreme Court will be handled as "part of a global resolution."
Does that mean a partnership among the state's gaming partners?
House asked Lamont if he foresees a Bridgeport casino in the future.
Lamont's response:
I think so … I think there's gonna be a resort gaming down there. I've said to the people of Bridgeport I think that's important and that will be part of the deal. It's going to be part of something we do state wide. So we deal with the tribes, we honor our covenant, our compact with them, figure out what we're doing in East Windsor, as well as Bridgeport, and then sports betting and internet will be all part of that.
Lamont's reference to East Windsor involves the tribes' state-approved deal to build a resort there to counter MGM Resorts destination in Springfield, Massachusetts to protect their market share in Connecticut.
Two years ago MGM had proposed a $675 million destination at the Steelpointe Harbor redevelopment area. It also recently purchased Empire City Casino in Yonkers, New York that is expected to compete with the tribes' Fairfield County market.
MGM had framed Bridgeport as the last best place to build a gaming destination in the northeast given its proximity to New York and Fairfield County wealth.
The tribes have expressed recent public interest to build a gaming resort in Bridgeport. Just where and how that takes shape is the subject of negotiations among tribal leadership and city and state officials.
See House's interview with Lamont here.