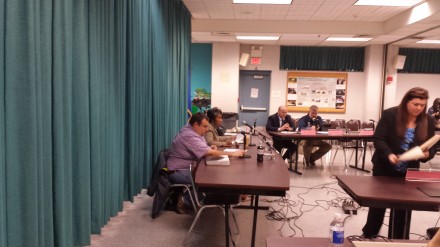 In a September 2013 primary, insurgents wiped out the three Democratic-endorsed candidates for Board of Education providing an embarrassing political moment for Mayor Bill Finch's education agenda and solidifying coalition control of school policy between the Connecticut Working Families Party and education advocates opposed to the mayor. What a difference a year makes.

Just over a year ago the insurgent coalition was victorious in the November general election. About a month later Sauda Baraka, elected on the Working Families Party line, became chair of the nine-member school board. It took just a few months for the coalition to start coming apart with Sauda's leadership position in jeopardy as the board prepares for another organizational meeting the beginning of December. That chuckle you just heard came from mayoral operatives who just a year ago were licking political wounds.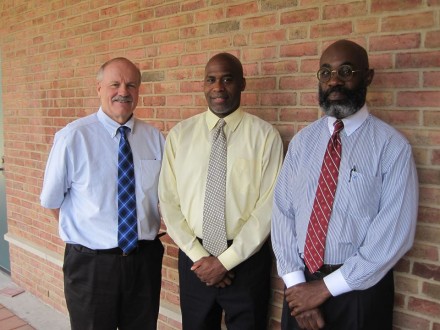 The tonic came a lot quicker than anticipated.
What happened? Finch's political operation pretty much had its way electorally in candidate support, except for education issues where they've taken their lumps. In the days leading to the July 4, 2011 weekend, a plan had been hatched for the elected school board to throw in the towel and request the State Board of Education assume control of city schools. The takeover also engineered the appointment of new school board members and the hiring of national education reformer Paul Vallas to lead the school district.
Opposition forces to the takeover included elected members of the Working Families Party and retired Superior Court Judge Carmen Lopez. The Connecticut Supreme Court ruled the takeover illegal and ordered a special election to reseat a body elected by the people the day after Labor Day 2012. Former Harding High School hoop star John Bagley won election to the school board giving the Working Families Party all three minority party seats on the Board of Education.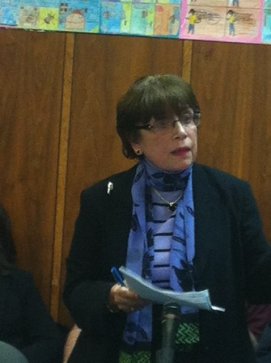 Meanwhile Finch had empaneled a City Charter revision commission to place a question on the ballot for the November 2012 election that if approved by voters would empower the mayor to appoint all school board members. In the most expensive local election in history that approached the $1 million amount in spending from a variety of education activist groups, the ballot question was defeated at the polls aided by thousands of African American voters, turning out for President Obama's reelection, irritated their vote to elect school board members could be taken away.
Defeated at the polls, Finch political operatives turned to 2013 with an electorate growing agitated by influence over school policy. At the July convention the Democratic Town Committee endorsed the three Finch-backed candidates for school board. One candidate who had some support from the DTC but came up short for the endorsement was City Councilman Andre Baker, a Finch critic, with a strong following in his East End voter base. Rejected for endorsement, Baker joined former city councilman and retired school teacher from Black Rock Dave Hennessey and West Side political activist Howard Gardner in a challenge slate backed by the Working Families Party, Connecticut Education Association and Bridgeport Education Association. Marilyn Moore, elected to the State Senate a few weeks ago, served as campaign manager for the candidates.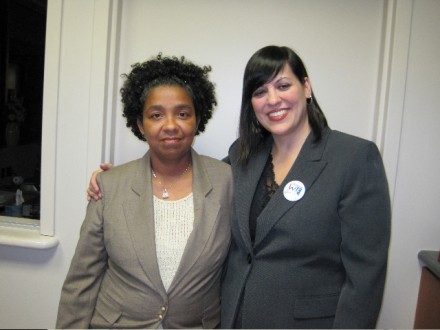 Embracing home rule, and castigating outside political forces, the challenge slate crushed the endorsed candidates in the primary. Baker, Hennessey and Gardner joined Baraka and Bagley seemingly as a five-person coalition controlling school board policy with three Democrats Ken Moales, Hernan Illingworth and Jacqui Kelleher on the outside looking in. Shut out of a school board slot for a few years, Republicans managed to elect Joe Larcheveque backed by a large turnout in Black Rock–featuring a high-profile general election for City Council that elected Republican Enrique Torres–for the other minority party slot.
Maria Pereira, a spitfire Finch opponent, decided against seeking reelection after winning a seat in 2009 on the Working Families Party line, but remained active in education issues. Former Judge Lopez, a crafty wordsmith, lent her legal and language skills as an informal adviser to the loosely aligned coalition castigating Finch in opinion pieces as well as the Democratic Town Committee for which she herself had sought the endorsement for school board several years prior.
The newly elected school board coalition started with a dogged uncompromising approach: if Vallas, a charter school proponent, had anything to do with it, be against it. Lopez had taken Vallas to court asserting he did not have the credentials to serve as chief of a Connecticut school district. The trial court agreed, but was overturned by the Connecticut Supreme Court. Vallas, however, had decided to bail out of the district, facing a hostile school board, to run for lieutenant governor in Illinois. (Vallas lost.)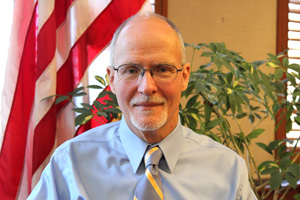 The first public, if minor, fallout of the coalition emerged during the organizational meeting of the school board in December 2013. Sauda Baraka, the most senior member of the board, positioned for the chairmanship. Hennessey, newly elected, also wanted it. Baraka won, but it created some bruised feelings.
Enter Andre Baker in a flashpoint moment that created the first public breaking of the coalition. A new high school to replace Harding, the 90-year-old compromised structure serving the East Side and East End, had been on the school board radar for several years. Finch proposed building a new school on Boston Avenue property owned by General Electric that once housed the nation's largest munitions factory. The property was dirty, but state employee environmentalists said it could be cleaned to residential standards sufficient to build a new school. Finch cynics on the school board questioned vociferously the logic of the state environmental professionals.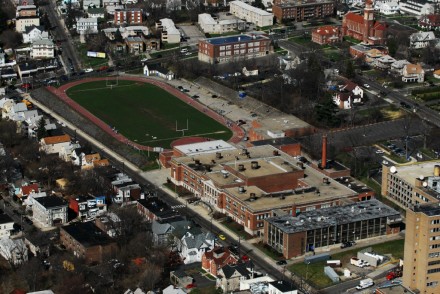 As a city councilor Baker had heard from numerous constituents about the need for a modern facility as a sanctuary from the hellish learning environment. Baker announced if a workable plan to clean the site made sense he would back it. Opponents to the Boston Avenue site argued we need a new Harding, but not there.
Finch supporters argued the litmus test of being against Finch for any reason was shortchanging the students. Arguing he does what's best for the kids, Baker publicly broke from the coalition and supported the Harding plan on the donated GE property. He was joined by the senior Democrats on the board as well as Larcheveque. Some coalition supporters, including Pereira, called Baker a sellout.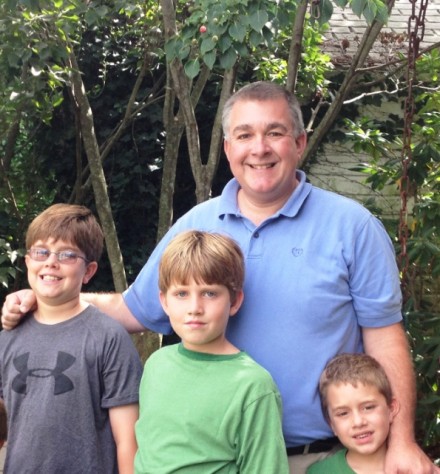 Baker, who had been largely a Finch critic, found himself on the same side as Finch in a high-profile education development issue. Lamenting they had not backed Baker for school board, Finch operatives began reaching out to Baker with some common ground: Harding.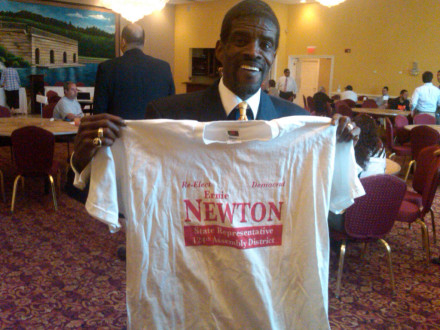 Another twist occurred. Ernie Newton, with an East End base of support seeking a comeback from corruption charges that had forced him from office, announced his candidacy for his old State House seat. Finch, once an ally of Newton, did not want him returned to the State House. Finch operatives that included city employee Deborah Sims persuaded Baker to run with a promise of financial support to qualify for public funds. Baker ran and defeated Newton in an August primary. The insurgents turned up more public criticism of Baker for accepting Finch's support.
Finch backers believed the toxic criticism against Baker, who said he would not be bullied on the Harding issue, moved the sides closer together. Other coalition members whispered the insurgents' uncompromising mantra was suffocating progress in general.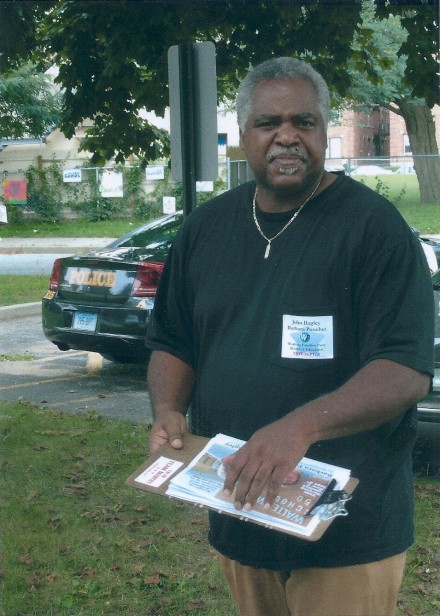 Meanwhile, the Harding school site issue was also close to the heart of John Bagley, one of the great athletes to come out of Harding. Bagley had remained publicly loyal to the the insurgent forces. But in a surprise move Bagley resigned from the school board October 15 perhaps in frustration with the Harding process, weeks after he issued a blistering letter that condemned the veracity of several officials including Baraka involved in the Harding project.
Legal counsel ruled that Bagley's replacement, elected by school board members, must come from someone registered with the Working Families Party. Problem was, only about four electors among the city's 58,000 registered voters were affiliated with the WFP whose state leadership encourages supporters to remain Democrats so they can participate in primaries. The search was on to find an unaffiliated voter to switch to the WFP for recruitment to the school board.
Finch supports charter schools that run independently of traditional public institutions. Opponents to charter schools claim charters rob money from the neediest public schools.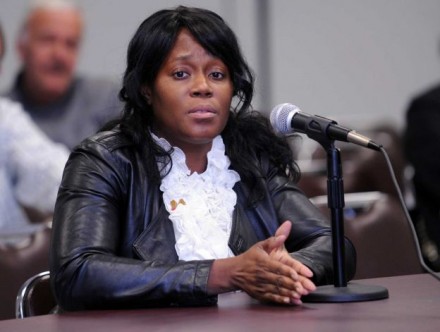 Enter Kadisha Coates, a young African American mom with children who attend charter schools. Finch operatives believed they found someone acceptable to the majority board to replace Bagley.
Coates received coaching prior to her public interview with the school board to deflect focus from controversial charter schools. When asked about her position on charter schools and vouchers, anathema to many public school advocates, she deftly sidestepped adding "Our main focus should be to improve our schools."
Moales, Larcheveque, Hennessey, Baker and Illingworth voted for Coates after hearing from five candidates for the position.
In a few weeks, Coates will be among the nine school board candidates to select a chair at an organizational meeting that will be run by Finch.
Barring another strange twist, it looks like Baraka will be out as chair. Leading horses? Hennessey wants it, but there's support for Larcheveque, the one Republican on the board. Some board members are reticent about supporting Hennessey who's close to the Bridgeport Education Association leadership.
Sources say Larcheveque, an emergency management professional, is concerned about the time required serving as chair. So right now the chair money is on Hennessey or Larcheveque.
Baker will receive the oath of office in January for his State House seat. How long will he remain on the school board?
Irrespective of the new chair, one thing's for sure, the coalition of Working Families Party and insurgent Democrats that came together last year is sayonara.