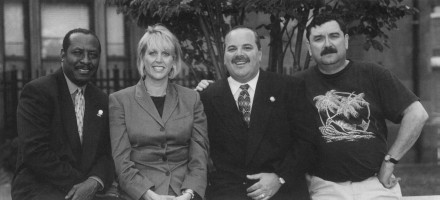 Patrick Crossin, elected to the Board of Education one year ago, has resigned for health reasons.
Crossin waged a courageous struggle with lymphoma, a cancer of the immune system, more than 10 years ago. For several years he experienced quality health and believed he was cancer free, but in recent weeks Crossin has felt fatigued and had difficulty functioning through board meetings. Symptoms of lymphoma have returned and Crossin will resume intensive chemotherapy treatments for many months. He says he's hopeful that after months of treatments he can regain the health quality he enjoyed for years, but his treatments would not allow him to remain an active member on the BOE.

Crossin submitted his resignation on Friday to BOE President Barbara Bellinger and Superintendent of Schools John Ramos. No word yet on a replacement that will be selected by BOE members.
Crossin served on the Bridgeport City Council for more than 10 years, notably as chairman of Budgets and Appropriations during the mayoral era of Joe Ganim when the city experienced 10 straight years of no tax increases. His experience on the City Council made him a fit for a similar role as finance chair on the BOE, and it was Crossin who shepherded a flatline BOE budget his first year.