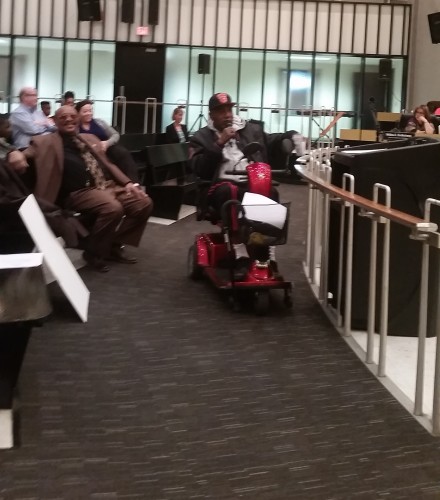 Sitting in a motorized wheel chair Tuesday night, holding a stack of parking tickets, 70-year-old Downtown resident Odis Hart pelted City Council members with a litany of grievances regarding parking regulations in his neighborhood. "It's a stick-up without a gun," he declared, lamenting parking tickets slapped on windshields in the neighborhood minutes prior to the end of the 6 pm enforcement deadline. It's not fair, he argued.

As the silver-tongued military veteran made his case to the legislative body on behalf of his neighbors, former State Rep. Bob Keeley walked up to the speaker and stuffed cash into Hart's clutched envelope of tickets, as a way to soften the financial blow.
Minutes earlier, chatting about a potential run for City Council, the ex-legislator was coy about his intentions, but boastful about all the state cash he returned to Bridgeport as ranking member of the Finance, Revenue and Bonding Committee.
Will Keeley's 2017 campaign heart be larger than his donation to veteran Hart?
"There's a lot of rumors out there that I may do something," Keeley demurred.
Come on, you getting in the game, or not?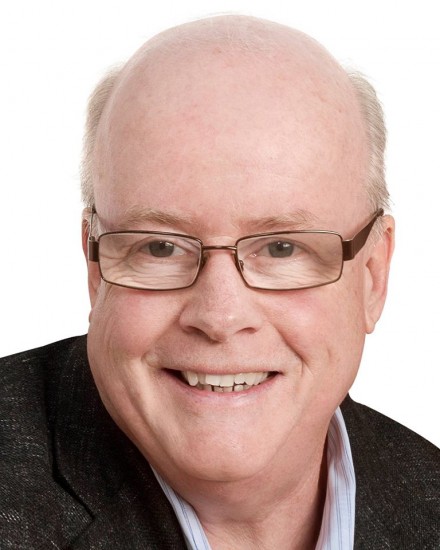 In his day, Keeley was an effective establishment fighter, surviving more than two decades in the State House. Runs for mayor in 1987, 1989 and 2003 came up woefully short. Keeley had narrow neighborhood appeal in his district but could never stretch that out citywide. Neighborhood appeal is what wins City Council races. Keeley in recent years has also come up short in runs to reclaim a state legislative seat after he was lanced in a 2008 Democratic primary by Auden Grogins, now a judge of the Superior Court.
The fact that Keeley's showing up to City Council meetings says he's taking a look at building coalitions for a run. If Keeley puts the work in he is a threat because of the low turnout, narrower base of council districts.
He happens to reside in the district of City Council President Tom McCarthy who suffered a tail-between-legs 2016, losing a primary challenge of State Senator Marilyn Moore, a new establishment fighter, who even defeated McCarthy in his own backyard.
Despite his loss, McCarthy is a hard campaigner. He doesn't mail it in. Will he seek reelection?
Keeley has a chance to become relevant again based on recent history. In 2013, the last off-cycle municipal election, voters turned away establishment candidates who were challenged in primaries.
But Keeley has to put the work in.
Will he?