For the most part mayors live and die by their budgets. And public safety. And public safety. Did I mention public safety? Yup.
Last year, 11 homicides in Connecticut's largest city marked the lowest total since the Police Department began documenting murders more than 40 years ago. The first quarter this year is already rivaling all last year. Violent crime, a capricious thing, can continue or level off.
Four years ago at this time Joe Ganim was gearing up for a remarkable comeback, a one-man riot squad raising big dollars, creating opportunities, flashing his Barnumesque campaign persona with public safety one of the foundations of his campaign branding incumbent Bill Finch out of touch on the things that matter, such as an understaffed cop department.
A hole in the fence of a public housing project presented an opportunity. Ganim performed a do-it-yourself fix. Violent crime spiked in the Trumbull Gardens public housing project. No problem, said Ganim. He opened an unauthorized police precinct staffed by off-duty city cops. So what it was unofficial? The point came across. Ganim's chutzpah forced Finch into confessing me too and opening up the floodgates for police overtime.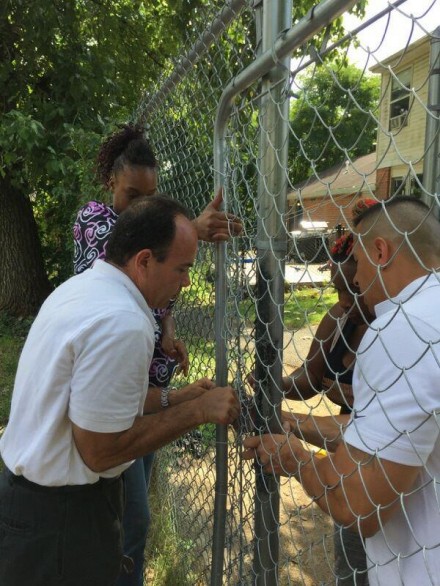 Ganim returned to office backed by a majority of rank-and-file cops who raised money, issuing an endorsement–insulating cover from his past–and enlisting boots on the ground.
Now back as the incumbent, with a potential primary six months away, a number of police issues forge a distraction for Ganim on top of the spike in violent crime. Among them:
— 17 officers under probe for a messy Halloween-party response in 2017.
— 2 cops suspended for not following orders after they found the body of a colleague who committed suicide in his Milford home.
— A disturbance between two high-profile members of the department that's now a criminal investigation.
— Despite Ganim bringing on multiple police classes to beef up ranks, they haven't kept pace with retirements and defections that's once again pushed staffing levels below 400, a disquieting number for Police Chief AJ Perez.
— Unionized members upset with Ganim for reeling in overtime and not backing their proposed pay increases.
— Other members questioning nice-guy Perez's leadership skills.
Ganim's strength is staying calm when everyone else around him is cracking up. He's rarely ever swayed by emotion. The Police Department thing, however, forces him in an election year to salute the concerns.
This police toothache can drill an intense nerve-ending root canal or a crown. Some of this depends on violent crime approaching summer and how Ganim's opponents frame an alternative.
Ganim has two potential primary rivals, his chief opponent State Senator Marilyn Moore and State Rep. Charlie Stallworth, a former Ganim staffer, both of whom are trying to chisel campaign operations while trekking to Hartford to fulfill legislative responsibilities. Not an easy juggle.
Moore, who has selectively challenged Ganim initiatives, is focused on raising campaign cash while Stallworth just recently entered the game in advance of the April campaign finance reporting period showcasing money strength.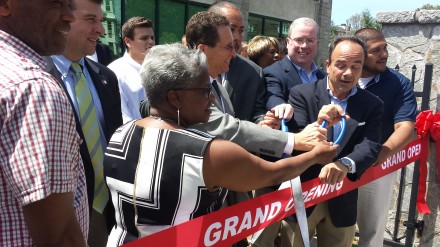 As Ganim approaches reelection backed by the power of incumbency, public safety, albeit key, isn't the only thing. In early April he'll submit his fourth budget proposal to the City Council fueled by a beefed up grand list of taxable property. He'll not raise taxes. The question is will he cut them a bit?
He'll also maximize development opportunities across city neighborhoods as well as quality of life issues such as street paving and blight clearance.
Along the way he'll voice quiet novenas imploring public safety peace.