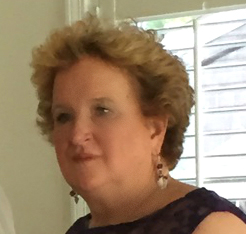 Know what they say, if you can't stand the heat get out of the school kitchen. That's what school chief Fran Rabinowitz is doing effective December 30. In a scathing resignation letter critical of school board member Maria Pereira she declares "I can no longer allow my energies to be diminished or focused on fulfilling mandates from Maria Pereira that detract from the focus on what's best for our children." Hmmm, one person, among nine board members, has this kind of impact? The power of Pereira. Meanwhile, Republican school board member Kevin McSpirit has also resigned, in a letter to the board and school chief.

School board Chair Dennis Bradley issued this response regarding Rabinowitz:
"A very sad day for our district and city. When will the good people stand up and speak up about the lack of respect, love, professionalism and understanding that has plague this board for far too long. We cannot allow one person to trump all of our students, parents, teachers, administrators, and board members."
McSpirit, last week, also issued his resignation from the board in an email. "To the Board Chairman, Vice Chairman, Secretary and Superintendent. I hereby resign from the Bridgeport Board of Education with immediate effect."
So now the search is on for another board replacement, the third in two months.
Rabinowitz resignation letter:
Since March of 2014, I have been honored and privileged to serve as Interim Superintendent of the Bridgeport Public Schools. This period of time has been an incredible experience of shared passion, commitment, love of children and the City of Bridgeport.

Together, the Board of Education, teachers. administrators and parents have accomplished a great deal in this time. We have found new and more effective ways through the RULER Program to hold our children's social and emotional needs and development as paramount in their educational experience. We have worked hard to establish a culture that values and fosters the worth of every person and champions belief in self, kindness and caring for others.

I am proud of our work to raise the achievement level of all of our students. We have accomplished significant growth in literacy, mathematics and science across this system. We are certainly not anywhere near where we can be but it is a promising start. I believe in the talents and commitment of our staff, parents and the community to settle for nothing less than success for every child.

I had intended to further these efforts and assist the Board in the selection of a new superintendent with the goal of having Bridgeport Public Schools becoming a model urban district. But this has become impossible for me. I think many of you already know why and, if not I will do my best to explain because each of you deserves an explanation.

Sadly, one Board member, Maria Pereira has been relentless in her negative crusade to undermine and discredit much of what we have built for children in this school district. She has been blatant in not supporting the RULER program. focused on the social and emotional well-being of students.

She has torn apart this Board in a way that is incredibly detrimental to the children of Bridgeport. And most importantly, I cannot stand by and condone her undermining the basic safety of the children in our care through her advocacy for removal of School Resource Officers (SROs), having young children walk one and a half miles to and from school and elimination of after school programs, which keep our children safe. She has created anarchy in the name of democracy resulting in failed governance on the part of the Bridgeport Board of Education.

The Coalition for Justice and Equity of Funding (CJEF) decision was a step in the right direction for the children of Bridgeport and I am very proud to have been port of this lawsuit for our children. The decision also spurred me on to work for the children of Bridgeport and Connecticut in the best way possible. I can no longer allow my energies to be diminished or focused on fulfilling mandates from Maria Pereira that detract from the focus on what's best for our children. I will not stand by and watch a Board being pulled apart and staff, parents and community members being belittled and harassed–through e-malls, slurs, bullying and intimidating behavior that even by Board policy would be considered unacceptable for our very own students. I believe I can do more for all of you by seeking other professional opportunities to work on your behalf; therefore, I will resign my position effective December 30, 2016. I will continue to work for the children of Bridgeport as Interim Superintendent until then and will do my best during that time to ensure an effective transition.

However, please know that my heart remains with the Bridgeport school community, and I hope to be able in some way to continue to be helpful to the many people of goodwill here who want the best for the children of Bridgeport.