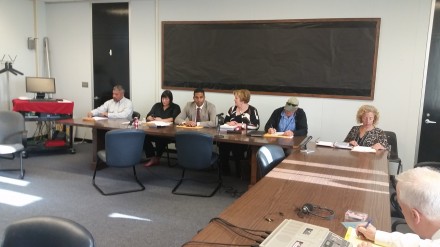 Toot the trumpets. Sound the sirens. Bang the bells. The Board of Education conducted a meeting with a quorum Tuesday, albeit a special meeting, to approve a class trip to Brazil for seniors at the Fairchild Wheeler Magnet School, weeks after four school board members vowed a boycott until irrepressible board member Maria Pereira resigns. Well, Pereira's not resigning, but a meeting with a quorum took place that included three former boycotters; Chair Dennis Bradley, Joe Larcheveque and Annette Segarra-Negron with the newest member Rafael Fonseca, appointed by Mayor Joe Ganim to fill the vacancy of Andre Baker, attending the session.

Pereira, Ben Walker, Howard Gardner and Sauda Baraka also attended. Kevin McSpirit was the lone missing board member. The vote to approve the trip was 7-1 with Pereira in opposition. Overall the interplay among quarreling board members was respectful.
Why the change of heart? Segarra-Negron said she decided to attend because it was a special session addressing one item. "We'll take it one day at a time about future meetings."
After the meeting Bradley echoed the remarks, "One day at a time."
On September 12 members Bradley, Larcheveque, McSpirit and Segarra-Negron announced "we as a group have agreed that we will no longer regularly attend Board of Education meetings until such time as Ms. Pereira resigns her position," charging dysfunction on the board and "harassment" by Pereira who recently filed a lawsuit in Superior Court challenging Ganim's authority to appoint Segarra-Negron to fill the vacancy of Dave Hennessey.
Rumors also abound that McSpirit, citing frustration with the process, will resign from the board.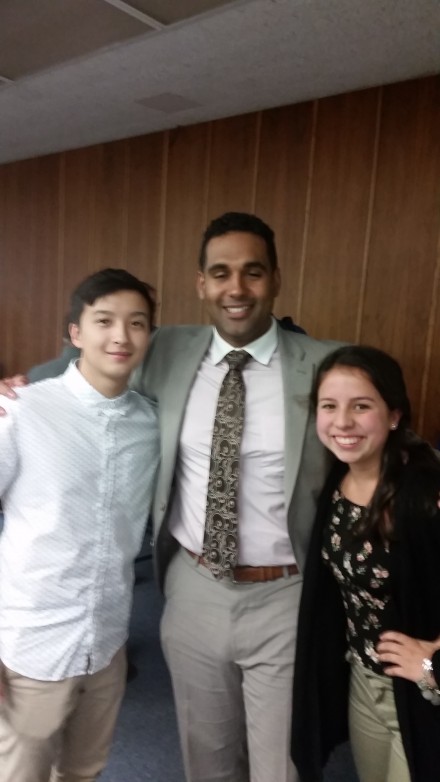 Regarding board action Tuesday, the two-week trip, financed completely by a federal grant, is to a forest area in the Amazon in November with stops at a research station and several cities along the river system by boat. School professionals addressed risk management concerns stressing that the trip is safe and will include medical personnel and a forestry management chaperon. They addressed risks and precautions regarding the Zika virus reassuring the area is not a high risk. The idea is to learn about eco systems, bio-tech research and cultural enrichment, including scientific experiments conducted by students. The trip is part of an exchange program with Brazilian students.
Portuguese-speaking students will be included in the trip. Students must be cleared medically for the trip. The flight will be via an American carrier with a connection from Florida.
Walker, a music teacher who works in the Greenwich system, has traveled on international trips with students. He pressed questions about safety concerns and was satisfied with responses.
Pereira expressed student safety concerns about the drug trade in one of the cities, Belem, on the northeastern coast of Brazil. "I am concerned about physical safety and health aspects. I love the idea about world experience, but there is so much at risk for me and I'm not comfortable with this."
The board required fingerprinting and background checks on chaperoning adults attending the trip.
Gardner said if we live our lives in fear we will never be able to fulfill life experiences.
A student made a passionate appeal to the board for trip approval.
The next regularly scheduled Board of Education meeting is set for October 11. A quorum requires five in attendance.