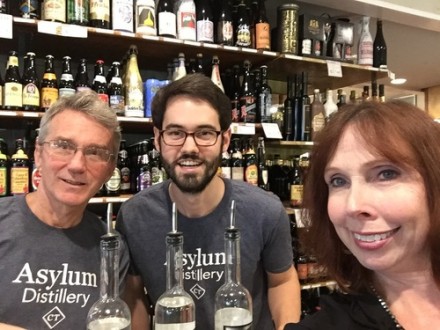 From Meredith Guinness, Bridgeport Daily Voice:
The nip in the air doesn't just mean you need to run out and get a pumpkin and some candy corn for the Halloween spirits who will soon be at your front door.
Robert Schulten of Asylum Distillery in Bridgeport says autumn is the perfect time to try some spirits of an entirely different sort–namely, the gin, vodka and corn whiskey he and business partner Neil Doocy of Fairfield are bottling up at their unassuming shop on Asylum Street.

"It's finally getting to the time of year when spirits come back," said Schulten, a Fairfield resident. "It's our season, so to speak."

The distillery, the only one in Fairfield County since 1919, is now offering tours and tastings, giving visitors a peek at the exacting science that goes into turning dried corn into the liquors that are gaining a following with local bars, restaurants and liquor stores.
Full story here.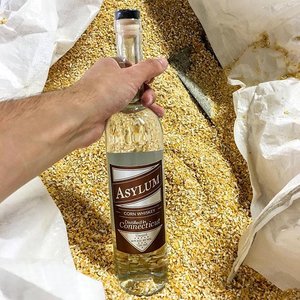 See company website here.