City government and politics can sometimes be a contact sport when passions run high, but things got a little too physical two weeks ago, according to several City Council members, after the legislative body torpedoed a tax abatement deal advanced by Mayor Bill Finch. Councilman Bob Halstead, a Finch critic, declared at the start of Monday's council session that he "observed a flagrant display of hostility on the part of Mayor Bill Finch that culminated in an actual physical assault on one of our Council members" (Alfredo Castillo). Castillo says the mayor "grabbed me from the neck" but they're good. Finch apologized.

Finch and Halstead, South End roommates decades ago, are no longer buds. The attached video produced by the public access Sound View Community Media captures the May 4 meeting when the City Council rejected a tax abatement plan supported by Finch on behalf of an East Side development. It does not show the incident in question at the conclusion of the council meeting when the mayor apparently confronted City Councilmen Jose Casco and Alfredo Castillo for their no votes. The 30 minute mark reveals the opposition by councilors Halstead and Enrique Torres. At approximately the 37 minute mark the mayor weighs in urging passage of the tax arrangement. The council rejected the abatement 10-8. The mayor, with a look in the direction of Castillo following his no vote, expresses disappointment and then appears to walk in the direction of Castillo, but the camera does not follow up at the close of the meeting.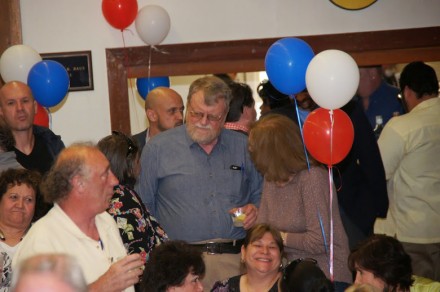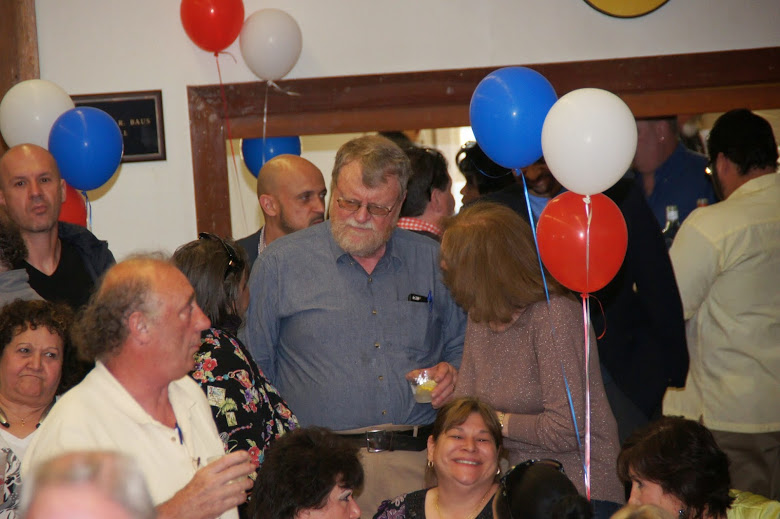 Several OIB sources say in conversations with Castillo that he was irritated at Finch for the confrontation. The mayor has apologized.
Castillo himself says everything is okay: no harm, no foul, according to comments he made to CT Post reporter Brian Lockhart:
Casco in an interview said the mayor owes he and Castillo an apology but admitted he has not sought one.

"I don't want this to happen again," Casco said. "I don't like the way he came to us, the way he approached us, the way he spoke to us. He's not supposed to come and say, 'Why did you vote against? Why are you not in favor? Why are you not with me?' We represent our community. We're not representing him."

But Castillo, who was clearly initially upset with Finch but until Monday had not wanted to discuss what happened in the press, said the mayor phoned him the day after the May 4 council meeting and apologized.

"Yeah, he grabbed me from the neck," Castillo said. "I guess he thought I was going to vote 'yes' on it. He called me as a friend and said, 'Fredo, I'm sorry, I was out of line.' He apologized. He didn't hurt me. … We just want to move the city forward. I'm not here to bash him. We're good."
Lockhart story here.
Halstead statement:
On the evening of our previous Council Meeting, Monday, May 4, 2015, I observed a flagrant display of hostility on the part of Mayor Bill Finch that culminated in an actual physical assault on one of our Council members. This act occurred after a lengthy debate on the Council floor and a roll call vote that narrowly defeated the Mayor's resolution for a tax abatement for a developer.

Immediately upon adjournment, the Mayor slammed articles about the podium, stormed over to the seats of Councilmen Castillo and Casco, verbally chastised them, put his hand onto Councilman Castillo's neck in a hostile manner and pushed the chair that Councilman Castillo was sitting in.

I am appalled by this behavior on the part of our chief elected official, consider it bullying and I call upon the Mayor to make a public apology for this particular incident as that being unbecoming of a chief elected official to the individuals involved and to the Council as a whole.

I call upon the president of the Council to convene a meeting to discuss this incident and to establish rules and protocol that would in the future govern any inappropriate behavior on the part of our chief elected officials.

I am also requesting that any filming that may have caught this event be made available for the Council and for the general public.

I am requesting that my statement hereby becomes part of the public record.

Thank you for your time and attention.
Finch statement:
"After council meetings, I regularly chat with members about what occurred during the meeting, in addition to other issues. Following adjournment of the May 4 meeting, I spoke to a few different council members about variety of topics, including how unfortunate it was that we were unable to find a compromise on Crescent Crossing. It's a project that involves relocating some Marina Village residents who are currently living in horrendous conditions, including severe flooding, to live in a better place.

"These residents will be moved to a new high-quality housing. Crescent Crossing will revitalize the neighborhood by creating jobs, providing residents with new high-quality housing options, and growing our tax base. Because of how important this development is to residents in need, my discussions with a couple members who were opposed to this job creating project may have been construed as something other than me showing my passion as a champion of our city and its future.

"The bottom line is that I have the utmost respect for Councilman Jose Casco and Councilman Alfredo Castillo. I have spoken to both of them and my relationship with both of them is as strong as ever. They both give their time and energy to making our city a better place as members of our city council. I'm sorry if either of them mistook my passion for this job creating high-quality housing development, which is critical for our city and its future. I look forward to continuing to work well with the Bridgeport city council on the Crescent Crossing project and others in the future. Together, we're helping to make Bridgeport better every day.