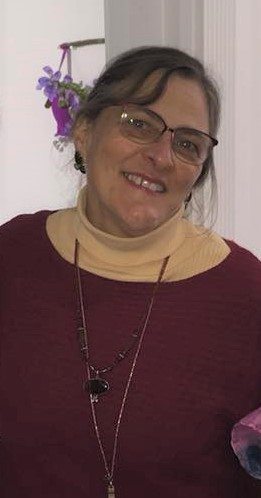 In 2021, Bridgeport's bicentennial, we will feature interviews with personalities from all walks of life who bleed Bridgeport. Some of them you know, some you'll meet for the first time, some who put in the resilient work of creativity that spices up life.
The interviews will be conducted by veteran Bridgeport scribe and resident Bob Fredericks, recently retired senior reporter for the New York Post. No longer glued to a daily commute to Manhattan, Bob has decided to join us in this labor of love covering all corners of the state's largest city.
Plus, this is really good news because you'll have someone to yell at other than me and, of course, all those dastardly politicians you love to torment just for the sport of it.
We open our bicentennial conversations with Suzanne Kachmar, executive director of City Lights, headquartered Downtown, the engine of imagination.
Q. What is your first memory of Bridgeport?
A. My first memory of Bridgeport is buying my school uniforms at Reads and shoes at the Arcade Mall. My Mom applied for her first credit card at a downtown store. The credit card numbers were pressed into a thick, malleable plastic card. When using the card to purchases something the card was set into a device where a carbon triplicate form would be placed over the raised card numbers to take her credit card number. The total was filled in and Mom would sign the form. That's my memory … I think it was called a charge plate … not a card.
However, I am not sure which memory is my first. The other may be working on sets with my Mom (Betty, a longtime art teacher) at the Polka Dot playhouse on Pleasure Beach. My Mom was a founding member of the Polka Dot and the original set designer. I remember one summer they were doing Gypsy and as a young girl, I was rather confused with the lyrics of the song and the character of one of burlesque performers, Tessie Tura. She sings, "You Gotta' Have a Gimmick."
Q. What are your ties to Bpt., and what do you do, either work or volunteer work, that benefits the city and its residents?
A. I was born in Bridgeport. Family worked and lived there. I lived in Bridgeport too as a young artist. I had my first studio on Fairfield Ave Downtown over a place that was once a punk bar called Pogo's. I assisted Dan Makara who started the first Bridgeport City Lights in 1981 on Fairfield Ave. It was a gallery space, gathering space, and a potluck coffee house. A group of artists had working and living spaces, one block over on Elm St. I assisted an artist in the Elm Street building. Then I took my own studio above Pogo's.
Now 40 years later I am the executive director of the 2nd iteration of Bridgeport's City Lights, nonprofit organization that serves the greater community through art. City Lights marks 17 years as a Downtown arts venue. We offer programs that enrich the learning experience for youth, and programs that reflect and engage the community, providing opportunities for artists and attracting visitors to Bridgeport. City Light initiated the Bridgeport Art Trail and the Greater Bridgeport Pride event, two annual events that have been produced consistently for over a decade.
Q. What do you like best about Bridgeport?
A. The authentic and diverse arts, culture and people.
Q. Where is your favorite spot in the city to visit and why?
A. I loved jogging at Seaside Park when I lived in the South End. The architecture of McLevy Hall, (Greek Revival) and the other architecture near McLevy Green is as beautiful as some architecture in Europe. Also 305 Knowlton St is a stunning rustic building where artists have working spaces.
Q. What's your favorite Bridgeport eatery and what do you like there?
A.I love Trattoria A Vucchella. Pasquale's pasta dishes and salumeria plates are just like those that I have enjoyed in Italy. And I can practice my Italian and banter with Pasquale. His plate size thin crust pizzas are yummy too. Dolphin's Cove garlic shrimp with Portuguese rolls was a favorite too.
Q. Where do you see the city going?
A. The arts will be the inspiration.
Q. If you had a magic wand and could make a miracle happen for the city, what would it be?
A. I'd like to see a fortified Downtown arts corridor with an art making space. WPKN radio station moving in downtown will really help. The wand would find a way to better utilize Baldwin Plaza, with fountains and shade, art and programs. The Downtown and Steel Point should somehow be connected.
About–City Lights, Bridgeport, CT (citylightsgallery.org)
https://bridgeport-art-trail.org/
Community Outreach–City Lights, Bridgeport, CT (citylightsgallery.org)