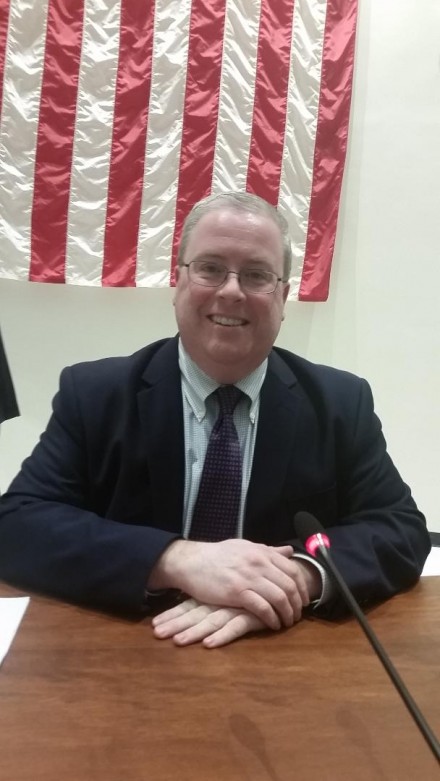 On an emotional night for City Council President Tom McCarthy, who bid farewell to his peers after 16 years on the legislative body, the past 10 as its leader, the council voted 18-2 to approve the contract between the city and a joint venture of sports entrepreneur Howard Saffan and concert promoter Live Nation to transform the Ballpark at Harbor Yard into a $15 million, warm-weather amphitheater projected to open in the spring of 2019.

The Saffan/Live Nation partnership called Harbor Yard Amphitheater LLC will split the renovation costs with the city. The city will finance its end from a capital development fund. City officials say the renovation split for taxpayers is a fraction of what it would cost to have renovated the 20-year-old ballpark.
Following a request for proposals Mayor Joe Ganim selected the amphitheater pitch over a renewed submission by the Bridgeport Bluefish baseball team that played at Harbor Yard for 20 years. The Bluefish will play its 2018 season totally on the road in the Atlantic League in anticipation of a new home in North Carolina for the 2019 season. City officials say the ballpark needed upgrades comparable in price to what the concert venue will cost.
City officials stressed that the amphitheater proposal brings a stronger economic impact to the city in terms of jobs, payments to the city and overflow to local vendors and restaurants. The contract guarantees the city $150,000 annually in rent, but with a projected take on ticket sales estimated at roughly $450,000.
AmyMarie Vizzo-Paniccia and outgoing council member Joe Casco were the lone no votes.
A concern Vizzo-Paniccia cited is how the amphitheater will impact the adjacent Webster Bank Arena. Arena operators argue the amphitheater violates the competition clause in its city contract so the issue will likely be settled in court. Saffan served as president of the arena for many years.
Largely however, it was a night to say goodbye–for now–with a choked-up McCarthy thanking the 19 other council members for their service and comradeship after deciding not to seek reelection to the North End seat he won in 2001. He became council president in December 2007 shortly after the election of Bill Finch as mayor.
Also saying goodbye was Jim Holloway, the longest tenured council member, who was defeated in a September Democratic primary. He was elected in 1993 representing the East End.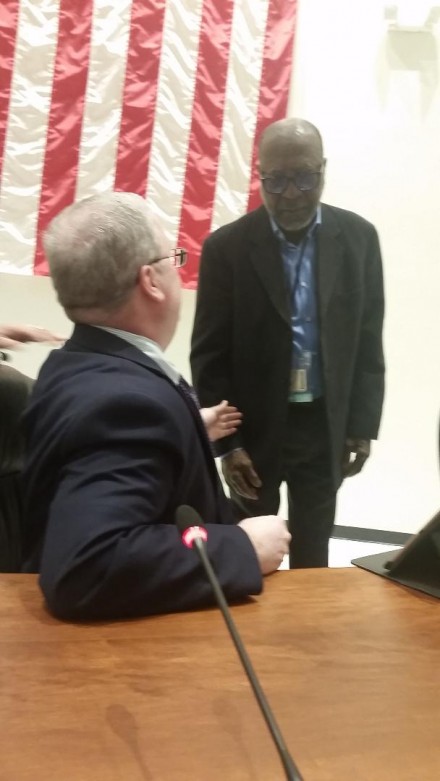 In December a new City Council with many new faces will convene to select a new leader. So barring a special meeting the remainder of November, the current council has shared its last session.
Democratic Town Chair Mario Testa, with whom McCarthy and Holloway have had strong relationships, also attended the council meeting.