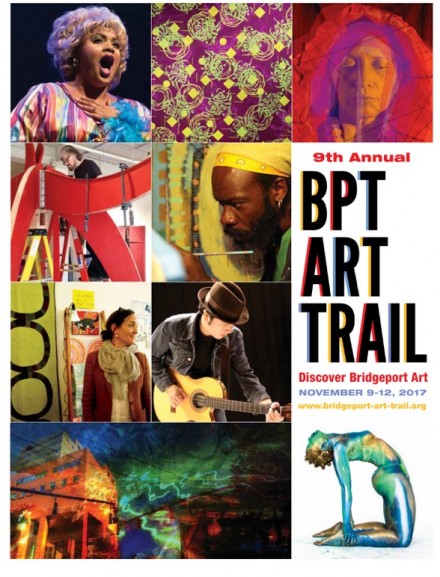 The Bridgeport Art Trail weekend is upon us with a bunch of stuff lined up including yours truly and photography gems Jay Misencik and Geralene Valentine sharing a night of nostalgic conversation about the city, Friday Nov. 10, 6 p.m. at Milano Wine Bar & Pizzeria, 281 Fairfield Avenue Downtown. The audience is welcome to share stories and ask questions while viewing city photographs including the Poli's Palace & Majestic Theatres Memories Project. Always love to know what's on your mind. Join us. See full Art Trail schedule here.

It all starts here:
Event: City Lights and Downtown Special Services District host Bridgeport Art Trail Kick-Off and Artists' Party at Read's ArtSpace

Thursday, November 9; 5:30 to 9:30 pm

City Lights, the Downtown Special Services District, and the artists of Read's ArtSpace host the Bridgeport Art Trail Kick-Off and Artists' Party. Celebrate and mingle with the Bridgeport art community. Enjoy local art, music, food, and drink. View a sampling of artwork from Bridgeport Art Trail artists while enjoying the "Park City All-Stars," a musical lineup of local bands and guest artists curated by John Torres of "Oh, Cassius!". Reception fare will include tastings of locally-produced artisanal food and drink. A donation is appreciated.