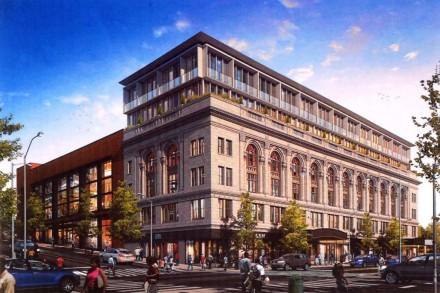 The city's development office has petitioned the Planning and Zoning Commission for the sale of 23 city properties including the multiple parcels associated with a proposed $400 million redevelopment of the shuttered and nostalgic Poli and Majestic theaters Downtown, according to a legal notice published Thursday in the Connecticut Post. The P&Z is scheduled to meet Monday 6:30 p.m. in City Hall.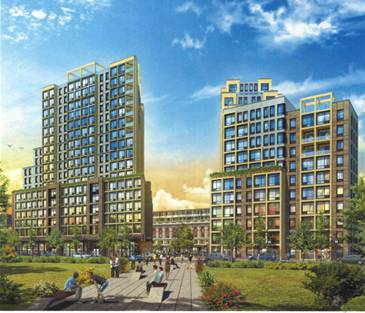 New York-based Exact Capital Group is proposing a performing arts center, preservation of the Savoy Hotel into 200 rooms, two 18-floor towers across the street, with retail and underground parking, that would become the tallest buildings in the central business district, and another 10 floors of housing units on Housatonic Avenue. The proposal is featured on the Exact Capital website, see here.
According to the legal notice a "City of Bridgeport Planning and Zoning Commission Public Hearing Notice" involves "Petition of Planning & Economic Development–Seeking a favorable recommendation for the disposition of 23 City owned properties." The parcels for the theater development are grouped with many other properties in the city. What are the values?
A seven-page memorandum of understanding (MOU) is currently before the City Council for approval to allow the city to negotiate a more detailed land disposition agreement (LDA) shaping the terms and timeline of the proposal with Exact Capital. A green light from P&Z on the associated properties will further the LDA.
Some City Council members assert they want more say in the Downtown development plan. The next full council meeting is Aug. 7. A public hearing on the theater plan is also scheduled for that night.
Exact Capital Managing Partner Craig Livingston announced at a news conference last month that he hopes for a ground breaking to take place next summer following an approved development deal with the city with financing in place. He said financing for the development is a work in progress.
Mayor Joe Ganim is touting the development proposal as the most significant during his two tenures as mayor.