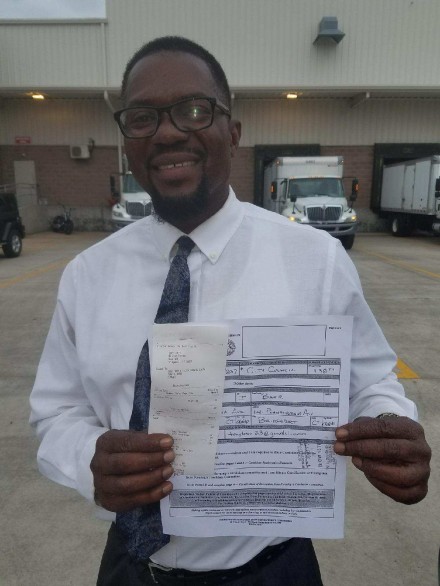 Tony Barr, who says he's passionate about the needs of kids in P.T. Barnum Apartments, asserts he made no threats against City Council members following an Ordinance Committee meeting Tuesday night beyond the threat of working against the reelection of Scott Burns for what Barr says is inaction over fixing a basketball court in the housing project of his youth. P.T. is located in Burns' 130th District. "My heart is always P.T.," Barr says. The 2015 petitioning candidate for mayor says he'll be a candidate for City Council in the Upper East Side 138th District.


Ironically, he claims, he was invited to the meeting by East End Councilwoman Eneida Martinez, with whom he had a nose-to-nose confrontation, on her advice to become more visible at meetings as a candidate for City Council. The basketball court is controlled by the city under the Parks Department and not the housing authority. Burns told OIB he's working on the issue.
Here's Barr's account of what happened:
They can say I came off strong. With the condition Bridgeport is in I say I should come on stronger.

I was invited there by Eneida Martinez and I showed up there. The meeting was over with. We have been going back and forth with (Burns) with regard to fixing a basketball court at P.T. Barnum near a pavilion where you can do cookouts. The season is almost over. P.T. hasn't had a basketball league in two years. The kids reached out to me and I helped put together a basketball league but the kids are playing on another court. The court they love playing on has holes all over the place. I told Burns you'll not get votes at PT. You'll get no votes.

If I did the things they said I'd be in handcuffs. So Tony Barr called 911.

Eneida Martinez got in my face and I said I'll call the police.

I walked over to the police department and asked for the paperwork to fill out my own complaint against her.

In the six years I've been out for doing time for drugs and weapon possession, I've had no incidents with law enforcement other than the one involving the mayor's office. The media keeps writing I threatened the mayor. I did not threaten the mayor.

I am not an alcoholic, I don't use drugs.

Eneida Martinez showed her worse side when she turned her back on Ernie Newton for the City Council endorsement after promising to support him. That's her character. She turned around and stuck it in his ass. I am for the kids, trying to help them out. She tried to sabotage me just like she sabotaged Ernie Newton.

The only thing she's ever ever done for the East End is putting up street names after dead people, rest their souls. Stratford Avenue looks like 1962.

I am going to make sure Burns gets no votes from P.T. for not fixing the basketball court.

That's the point I'm making. No votes from P.T.