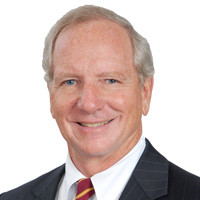 The city has retained a former federal prosecutor to serve as its point person in response to the issuance of a federal subpoena last summer by the respective U.S. Attorneys for the Southern District of New York and Connecticut.
City Attorney R. Christopher Meyer would not disclose details of the subpoena other than confirming he authorized the hiring of New York lawyer James R. DeVita, whose practice area includes white collar criminal defense, for an hourly rate up to $425 per hour. As a prosecutor DeVita jailed businesswoman Leona Helmsley.
The DeVita agreement incorporates the retention of Guidepost Solutions that was hired by the city about a year ago in connection with reviewing the city's procurement and contracting process following disclosure of an off-the-books slush fund out of the Public Facilities Department.
Guidepost/DeVita have been paid about $300,000, an amount dwarfing the original price tag the city announced upon Guidepost's hiring.
Deputy Director of Public Facilities Joe Tiago as well as another department employee, Jose DeMoura, were terminated by the city for their accused roles of turning scrap-metal sales into cash used purportedly as a sunshine fund account to cover goodies to boost department morale. Tiago and DeMoura deny the charges. Tens of thousands of dollars also went missing. A federal investigation ensued.
No one has been charged in connection with the matter.
Unclear if the DeVita legal agreement, recently disclosed to 20 City Council members, is an extension of the federal probe involving scrap metal, or something unrelated. Federal officials were also examining Public Facilities' employee relationships with a local contractor who has received sizable city work.
Also, what is the interest of the Southern District of New York regarding the  subpoena? Usually it takes the form of records information.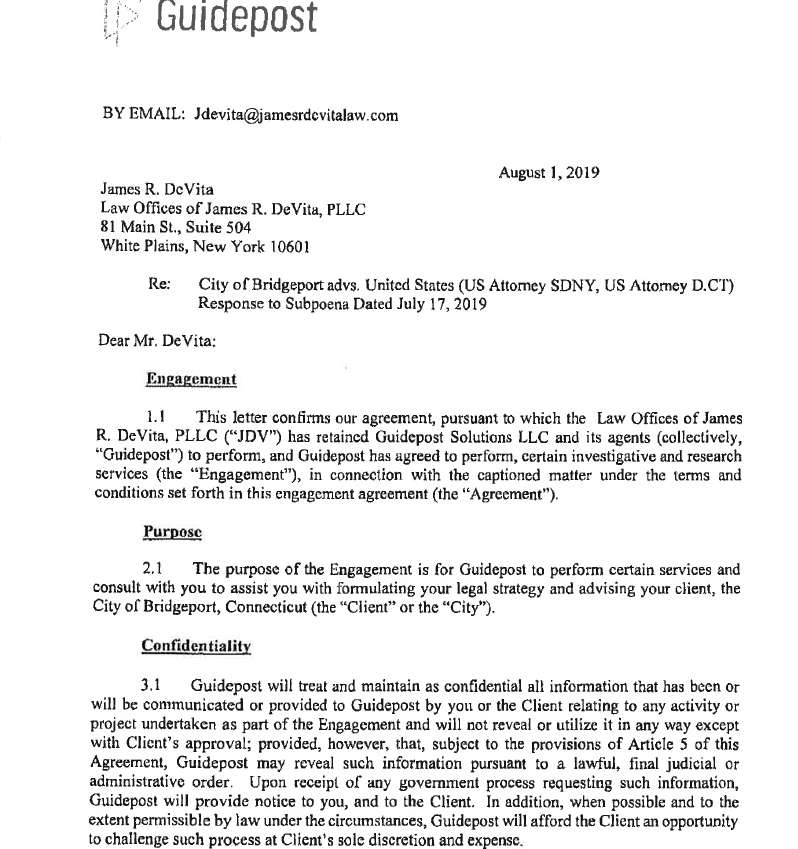 See fee arrangement from contract below: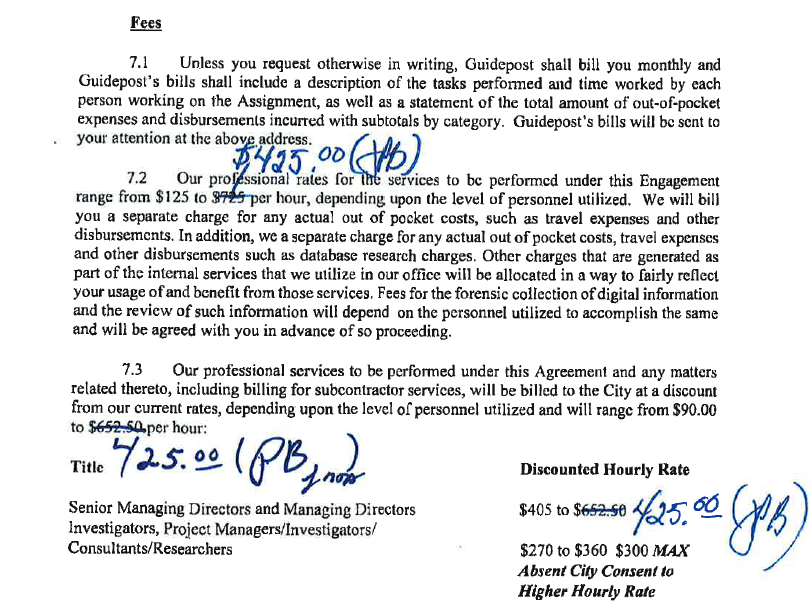 See full agreement: Guidepost Retainer Agreement 08-01-19 (2)