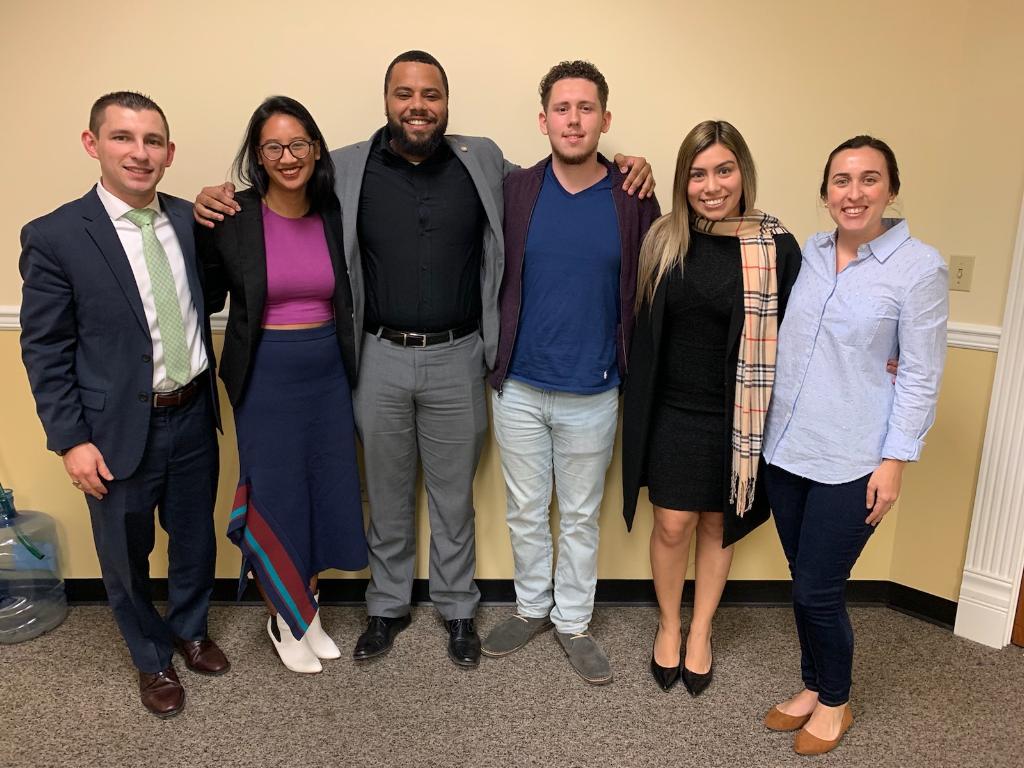 Decision time for a bunch of political operatives including West Side City Councilman Marcus Brown.
Brown emerged several years ago as one of the new young guns courting city politics. In 2017 he won a seat on the City Council running with insurgent Kyle Langan. Brown and Langan had a political falling-out. Brown then developed an alliance with Evette Brantley, the veteran incumbent whom Brown and Langan took out in 2017.
Yes, the surreal world of Bridgeport politics is prone to such alliances. Fight today, smooch tomorrow, fight again for the fun of making up again. Sounds like couples therapy.
East End district leader Ralph Ford has the absolute job for politics. He's a clinical psychologist.
A year ago Brown became president of the Greater Bridgeport Young Democrats which has a new toehold after decades of dormancy. Brown is employed by The Workplace where he recruits businesses to hire veterans and ex offenders.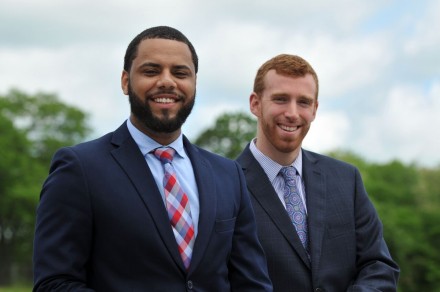 The political skinny circulating in the city has Brown eyeing a state legislative seat, perhaps challenging State Rep. Jack Hennessy or State Senator Marilyn Moore.
Hmmm, choices.
Hennessy's district covers the heart of the North End and solely encompasses Bridgeport. Moore's senate district is another animal fronting one third of Bridgeport, all of Trumbull and southern Monroe.
Neither incumbent will be easy to defeat, given their years of service to constituents and perks that go with incumbency such as franking-privilege mailers.
Hennessy supported Ganim's reelection, particularly in the general election. Moore challenged Ganim in a close primary battle then lost two to one in a long-shot write-in candidacy after a campaign petitioning gaffe cost her a November position on the Working Families Party line.
Translation: Hennessy's in strong shape with the political establishment versus Moore who ran against it.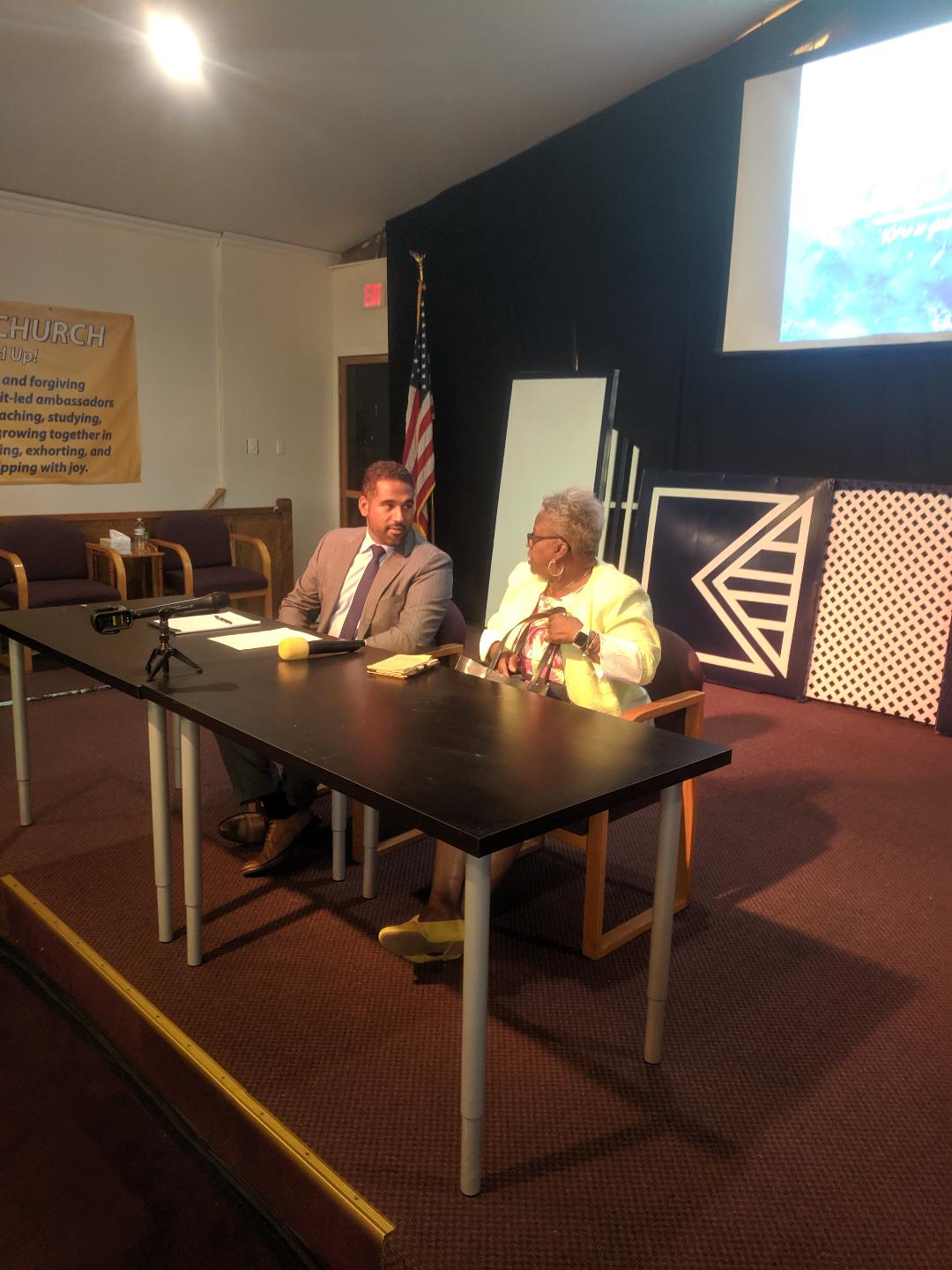 Democratic Town Chair Mario Testa, a Moore adversary, fancies a Moore challenger, if for no other reason than "Let's teach her a lesson," something he often declares about those diabolical insurgents.
All of this assumes potential Democratic primaries for town committee in March go Testa's way and he receives another two years as chairman.
Moore has earned her election stripes in primaries. She first ran for state senate in 2008 coming up short against party-endorsed Anthony Musto in a primary before lancing him in a primary in 2014, then doing the same to former City Council President Tom McCarthy in 2016. In 2018, given her drubbing of McCarthy, especially in Bridgeport, no one challenged her.
After challenging Ganim in 2019, Moore's now likely to face a primary.
If Brown goes for it, Testa and Ganim can help him raise the $15,000 in small donations to qualify for the state's public financing program that would avail him nearly $100,000 in additional campaign dough.
Testa could also build a delegate list that wires the endorsement to Moore's opponent. Because Connecticut's 22nd Senatorial is a multiple-town district, 15 percent delegate support is required to make the primary ballot, presumably that backing for Moore would come from Trumbull and Monroe delegates who embrace her but not necessarily Bridgeport's political leadership. In lieu of that, challengers to the endorsed candidate may petition onto the ballot.
When Moore defeated Musto in 2014 she positioned herself as a reformer to clean up government from conflicts of interests. Despite insignificant support in Trumbull and Monroe, she compiled large pluralities in Bridgeport precincts that won the day. Since that time she's built prestige with suburban voters while harnessing a Bridgeport base.
A few years ago Moore viewed Brown as a disciple of her reform movement, but like a number of young insider Dems who had supported Moore they've drifted away because she takes political relationships for granted. Here I am, I'm running again, so what I haven't been in touch? It takes a special kind of politician to pull that off without losing support.
Most members of the city's legislative delegation echo a recurring theme: Moore's an aloof operative who doesn't work well with us to bring home more bacon from Hartford.
Still, it's a tall mountain to defeat Moore given the introduction work required to a diverse three-town constituency and frame an alternative message to fire the incumbent.
Sometimes in politics it takes a run or two of ambitious patience to achieve the ultimate goal. Paging Joe Ganim. Paging Marilyn Moore. Paging State Senator Dennis Bradley. All three ran twice before they won something.
You enter the game, bloody your nose a bit, maybe run better than expected and fight for a winning election down the road.
Instant gratification is rare in politics.
We'll see.