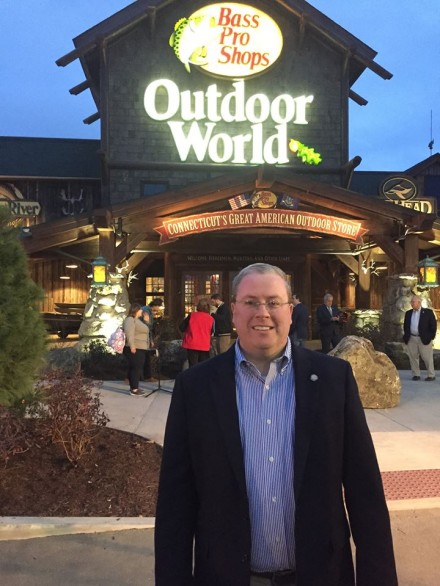 For his first eight years as City Council president while on the public payroll reporting to Mayor Bill Finch, Tom McCarthy never challenged his boss from his perch as head of the legislative branch. Last week, McCarthy spent his last official payday as deputy director of Labor Relations courtesy of a Joe Ganim-engineered severance package to eliminate conflicts of interest. In his first official council meeting Monday night off the public payroll McCarthy went from toothless tiger to chihuahua nipping at the mayor's heels charging a consulting contract with Police Chief Joe Gaudett had bypassed the city's bidding protocol. Oh what a payday can do (or lack of) to change checks and balances in government.

It intrigued to listen to McCarthy rail about the beloved City Charter when for 15 years he was in violation of the document that prohibits city employee councilors, cover given him by city lawyer Mark Anastasi who was the target of McCarthy's legal criticism Monday night debating the Gaudett contract. An Anastasi legal opinion ruled that state law trumped the City Charter provision against city employee councilors. Anastasi also asserted Monday night that state law bidding procedures trumped McCarthy's argument. And so it goes in a tit-for-tat with lawyers.
McCarthy left city service with an exit package that included $35,000 and two years of health benefits, a mighty good health benefit precedent considering his assertion about the precedent of the Gaudett contract in which Ganim and lawyers maintain did not require an open process because of his unique skills to do the job. Ganim had promised the police union that supported his comeback Gaudett would be gone if he were elected. Finch threw a cherry bomb into that when in his final days in office he appointed Gaudett to a five-year contract just to stick it to his mayoral rival who defeated him in last September's Democratic primary.
It required Ganim to manufacture a $125,000 a year consulting position for Gaudett for three years in lieu of keeping him as chief that allows him also to receive his $78,000 city pension accrued as a police officer.
Now off the public payroll and showing some checks and balances grit with the executive branch, McCarthy bristles that the prior mayor worked with him and this current mayor does not. Hmmm, it's easy to work with someone when they control your paycheck, right? As for Ganim not working with McCarthy, long-time city employees are hard-pressed to remember a severance package with two years of health benefits.
So McCarthy has proven the City Charter is a mighty fine argument when it's convenient.