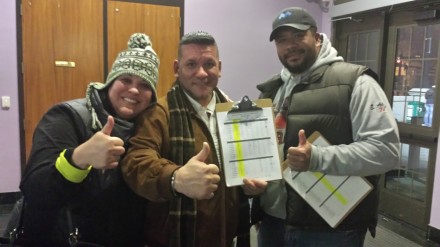 Board of Education member Maria Pereira, Bridgeport's self-described establishment fighting piranha of politics, reasserted her voter strength in the Upper East Side leading a slate of nine candidates to a sweep in the Democratic Town Committee primary in the 138th District, according to unofficial returns. Tuesday was a night of sweeps in two other districts as well in the West Side 132nd District and East Side 137th District. Pereira's slate delighted in sticking it to the political establishment in more ways than one.

Pereira's slate performed well on both machine totals and absentee ballots against a challenge slate that included incumbent City Council members Anthony Paoletto and Nessah Smith. Paoletto ran the strongest among his slate but fell short of preserving a town committee seat. The Paoletto slate had the backing of Mayor Joe Ganim.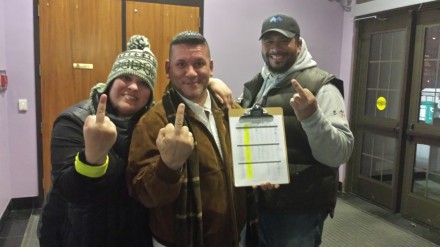 Joining Pereira on the town committee are neighborhood activists and some newcomers to politics she recruited: Angel Figueroa, Dolores Fonseca and Rafael Fonseca, Michelle Fox, Helen Losak, Erris Roy Allen, Eric Stewart-Alicea and Andrea White.
In the 132nd District, a slate that included long-time District Leader Mike Freddino and incumbent City Council members Evette Brantley and John Olson defeated a slate led by former City Council President Lisa Parziale. Marcus Brown, Anthony Lancia, Democratic Party Vice Chair Elaine Pivirotto, Rolanda Smith, Vernon Thompson Jr. and Reggie Walker were also winners on the slate.
In the 137th District it was no contest: a slate led by veteran District Leader Gil Hernandez and City Clerk Lydia Martinez led an absentee ballot drubbing over a slate that included former City Councilwoman Maria Valle and veteran committee member Juan Hernandez. Anderson Ayala, Teresa Davidson, Maria Hernandez, Jessica Martinez, City Council member Aidee Nieves, Joel Rosario and Alreta Taylor were also victorious.
The winners join the 90-member Democratic Town Committee that endorses candidates for public office and selects a chairman. Town Chair Mario Testa will soon call a meeting of the entire body to select party officers.