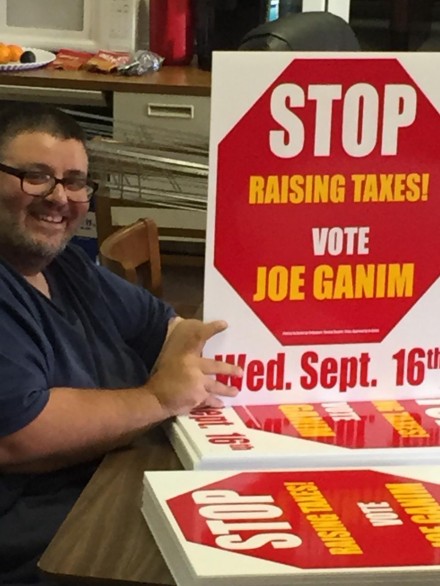 Finances: Ganim's first year back. It was the perfect contrast for Joe Ganim. On the 2015 comeback trail, the former mayor needed to drive a campaign stiletto into incumbent Bill Finch who had a so-so record on taxes starting with his promise to cut taxes $600 as a 2007 candidate only to raise them by that much on some households his first budget. The problem with making promises is you must back them up for fear a savvy opponent will lash you into salt wounds. Ganim did that to Finch who became the first incumbent mayor in city history to lose in a primary on Ganim's way to a general election victory. Ganim's battle cry? "Stop Raising Taxes!" juxtaposed against his favorable tax record during his first tenure in office. What did Ganim do his first budget comeback this year? He raised taxes–with the caveat of a revaluation year–in some neighborhoods, but not in others that received a small cut or stayed the same.

During an election campaign you can say things and do things that don't translate into the realistic world of governing. (A campaign is for show, governing for dough.) Then you get elected, holding your breath it does not come back to bite you; sometimes it does, sometimes it doesn't, depending on the level of opponent. When Finch ran for mayor in 2007, he promised to cut taxes. In his first budget as mayor he raised taxes. During his first reelection year in 2011 he did not raise taxes–see the pattern?–then raised them in 2012 after election. In 2015, a reelection year, Finch did not raise them, a classic election-year budget loaded with all sorts of revenue-versus-expenditure madness.
Had Finch been elected to a third four-year term, guess what? He'd have raised taxes. Instead of Finch raising taxes, Ganim raised them … in some neighborhoods.
Election-year budgets come with all sorts of landmines, overestimating revenues, underestimating expenditures (let's put off pension payment obligations until next year) to keep things nice and tidy for voters. Then things go wrong: A spike in violent crime means promising more police patrols (translation: uncork overtime costs). Finch did that. So when Ganim took office December 1 he inherited the messy budget Finch fashioned that began the prior July 1. Ganim's bean counters pegged the shortfall at $20 million. Privately, Finch supporters said it was not nearly that much. Okay, let's say it was somewhere in the middle, $10 million, not a pretty number to close roughly six months into the budget year.
Cut the fat, you say? In his first few months, after blowtorching Finch hires, Ganim replaced them with roughly 30 discretionary appointees of his own at a price tag of about $2.5 million dollars a year, most all of them those who had worked to support him. Had he not hired a soul and left himself with a secretary and no department heads he'd still be in the hole with givebacks required from organized labor.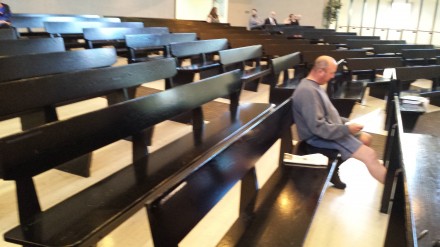 In the last week of Finch's mayoralty he authorized retroactive pay raises for himself and more than 100 affiliates of the Bridgeport City Supervisors Association that Ganim argued had not been budgeted. Ganim said no way. A lawyer for the bargaining unit argued don't blame the hard-working little people for a decision made by a lame-duck mayor going out the door. Ganim lost in court. The bill had to be paid.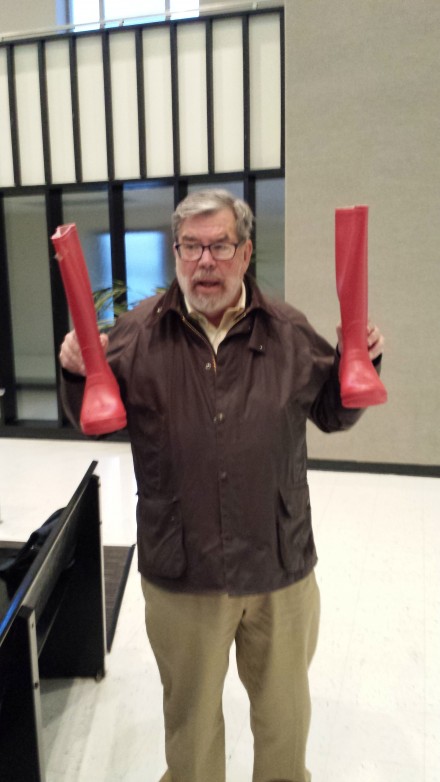 Ganim gave up a week's pay and ordered his hires to do the same to build goodwill in the cause of union concessions. Some unions stepped up right away, others did not arguing we've given enough over the years. Layoffs followed.
Meanwhile Ganim had also inherited the dirty little secret (okay maybe not so secret) that Finch had persuaded Governor Dan Malloy and the Connecticut legislature to delay: implementation of the revaluation of taxable property in an election year loaded with all sorts of swamp creatures. Ganim had done that himself during JG1.
The Tax Assessor's Office sent out notices citywide about the value of homes subject to tax required by state law every five years. They could challenge their assessments if they did not agree. When the City Council fielded Ganim's budget hardly anyone said a peep. In fact, for one Budget and Appropriations Committee public hearing in the spring only two members from the public bothered to show up in protest. Ganim had more staffers there in case there were questions. Meanwhile Ganim had lobbied municipal unions and state legislature to defer pension payment obligations to ease his first budget. They agreed.
When homeowners received their tax bills featuring a jacked mil rate July 1, some where happy, some were okay and some freaked out, particularly the higher-assessed Black Rock, West Side, North End and Upper East Side neighborhoods that shouldered the burden of the revenue increases, as well as commercial properties, that financed the spending plan and helped close the budget deficit from the prior year.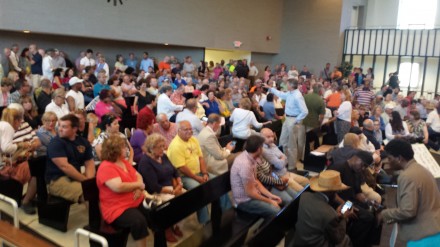 After tax bills arrived, the normally sedated City Council meetings were crammed by ballistic taxpayers screaming for justice. Ganim was met with taunts. He let them vent. But the underlying question remained, it's better to pressure your elected officials before you receive a tax bill, not after.
Those same angry voters have the opportunity to be front and center at the next budget cycle Ganim commences after the first of the year. This becomes a key budget for Ganim that relies heavily on Ganim's success attracting additional state dollars. Another tax hit hardens opposition, poises business flight and scares off potential investors. Ganim was in this position before during JG1, his first year a hornet's nest of issues followed by stability. Will he do it again?