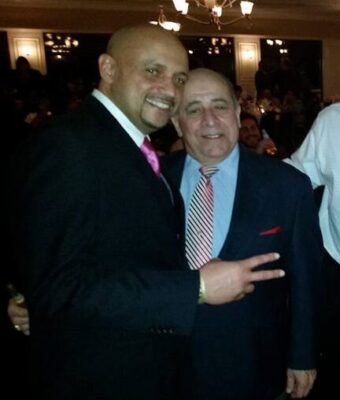 It's just a matter of time before fired Assistant Chief Administrative Officer John Gomes gets into the mayoral race. His termination only accelerated his inevitable run.
Coincidentally or not, the Bridgeport Now Political Action Committee that already has $50k in the bank to spend on the 2023 mayoral cycle, launched a Facebook page the day after Gomes' removal last week from a municipal role he first received upon Joe Ganim's return to the mayoralty in 2015. A link also appears on Gomes' Facebook page.
Gomes was also fired from a management role by former Mayor Bill Finch.
The mercurial Gomes lasted longer with Ganim than political operatives had predicted. Gomes arrived in December 2015 as the "hatchet man" who seemed to relish the cleansing of city employees with the arrival of a new administration.
Funny how these things work, some members of the City Council's budget committee–most prominently Black Rock councilor Matt McCarthy–had grumbled privately and sometimes not so privately that Gomes didn't show up for work.
But when you have common enemies–McCarthy loathes Ganim–things can change in a snap.
McCarthy wanted Gomes canned, then when the deed was done outside the City Council cutting measures, he had this to say to the Connecticut Post: "I feel John has a lot of great ideas to help move this city forward. His firing is a prime example of moving the city backwards."
That last line was a talking point poached from Raul Laffitte, one of the organizers of Bridgeport Now, who told the Connecticut Post "Because I believe what Joe Ganim is doing is moving the city backward."
One day McCarthy froths for Gomes's head, the next day he parrots platitudes.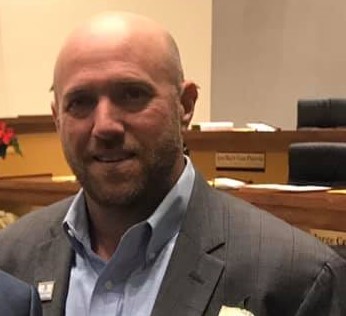 So far organizers of Bridgeport Now and Gomes aren't doing much to insulate them from attacks that this PAC is wired to support Gomes' mayoral run. The contribution list is loaded with friends of Gomes from the Hispanic, Portuguese and Cape Verdean communities. Laffitte says they are friends. Gomes posts a Bridgeport Now link on his Facebook page. One person who likes the page is Lenny Gomes. Gomes and Bridgeport Now are both talking about registering thousands of voters.
Connecticut's State Election Enforcement Commission prohibits any coordination between PAC spending and the candidate it benefits. Technically, that means leadership of the PAC and Gomes cannot make battle plans about how the money is spent. Proving it is a different story.
Gomes was a mayoral candidate in 2011, had trouble raising money, then threw in with businesswoman Mary-Jane Foster who lost a primary to Finch.
Ganim political operatives are underwhelmed by a Gomes candidacy. They don't see him much of a threat. It's a weird business though and things can change, depending on the configuration of the 2023 mayoral race and Ganim's standing with voters next year.
Laffitte has been involved in city politics for a good 40 years, including an up and down relationship with Ganim.
Fifty thousand dollars and counting for a PAC to spend in a municipal race isn't peanuts. The larger questions: How and where is it spent? What is the force and messaging behind the money? Do the political cannibals gobble it all up?